BimBim.com, the new platform from the team behind LiveJasmin, recently announced that all content creators who join will "earn 100% of their income" with "no fees, no fine print and no expiration date."
Content creators can earn additional money by joining the BimBim referral program, which will allocate 10% of the earnings generated by the accounts they refer.
BimBim offers a wide variety of features designed to maximize earnings for content creators, including profile subscriptions, videos, video calls, messages, live sessions, a stories function and an awards program in which creators earn points based on the number of interactions they have with customers.
BimBim.com was launched last month, with LiveJasmin CEO and co-founder Karoly Papp saying at the time that his team had "streamlined our business model to eliminate extra fees for creators," thereby enabling the 100% payout rate.
"We pored over industry data to create a product that would go above and beyond," added Zsolt Theiss-Balazs, CPO of LiveJasmin, in the platform's launch announcement. "By joining our referral program, creators will immediately earn 110% of their income, in addition to a 10% commission on all their referrals' earnings. These industry-high income shares help creators earn more than ever before."
For more information on BimBim.com and to sign up for an account, click here.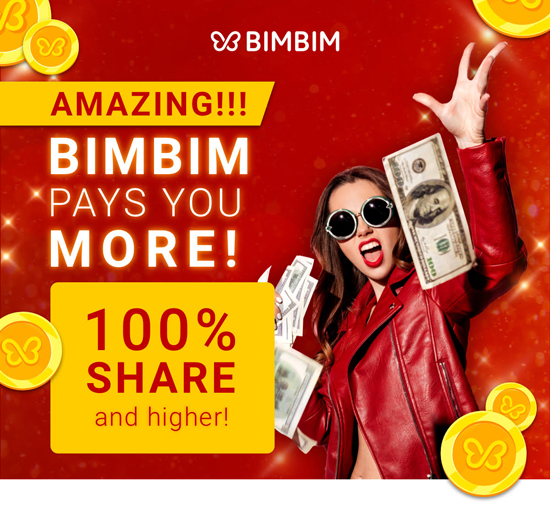 —
Erika is a sex positive people watcher (and writer). Email her at erika@ynotcam.com.