Robin LeFay is currently 27 years old, with three years of experience in online sex work.
Demonstrating herself to be both geeky and freaky — as she states in her Twitter bio — LeFay shared that she's "been doing cosplay and was in the geek party scene in California for about six years" prior to COVID.
"With [cosplay] came fans, and lewd cosplay was inevitable," she explained to YNOT Cam. "I ended up getting into online sex work because I already loved the attention and the exhibitionism, so why not get paid for it?"
Exactly!
Read on to lean more about Geeky Freaky Robin LeFay and her journey through the online sexy content creation space.
—
YNOT Cam: What prompted you to begin your career online? 
Robin LeFay: I worked odd jobs and mostly pizza jobs before doing camming and online services. I always wanted to do this. I mean, ever since I turned 18. I even dabbled in it a bit before getting "caught."
Cosplay was my only outlet for getting fans and attention and spoiled via Amazon. Living with strict overbearing parents while in college made doing online sex work seriously impossible though. Freedom — when I finally got to live on my own — included getting paid to do what I loved. So here I am! I truly wouldn't want to do anything else.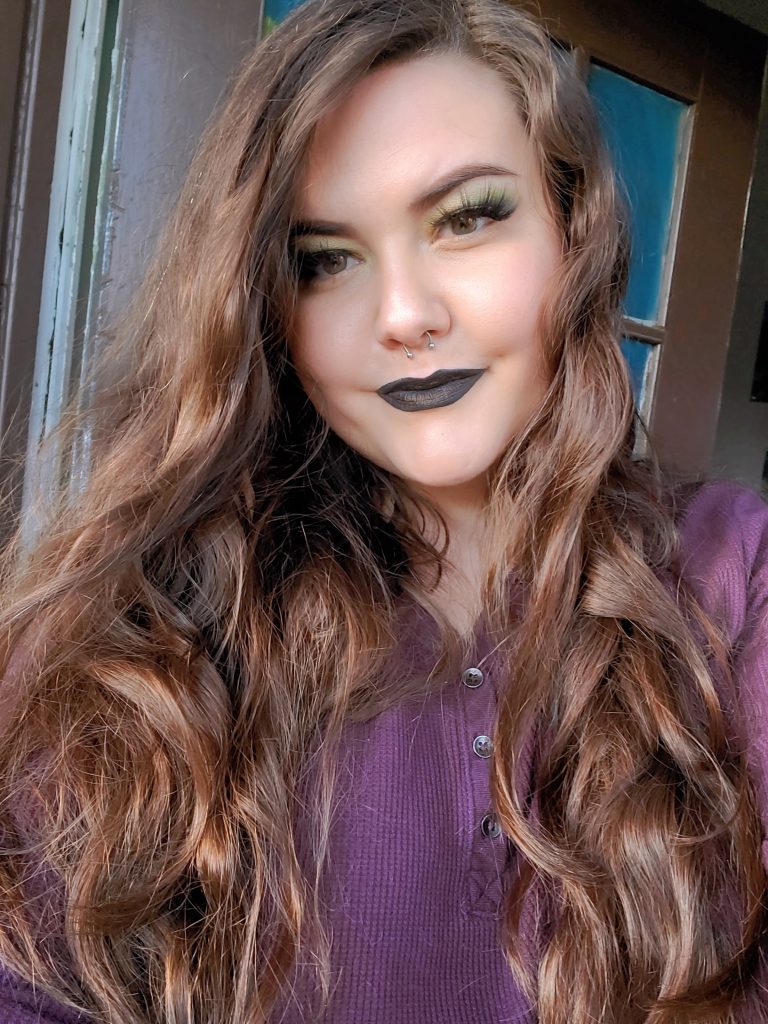 What are some best things about online sex work? What about challenges?
Honestly, sex work has done wonders for me in so many ways. My ability to create boundaries gets better and better with each passing year as I develop my sense of self. My self-worth has increased despite the myth that this kind of work means we have no self-respect.
This job is also ideal for my overall mental health, where I can take breaks if needed without the fear of getting fired. Unfortunately, there is the aspect where you have to challenge yourself or you can easily slip into skipping too many days. Self-accountability is huge here.
I noticed these two tweets (grabbed below) that seem to illustrate the "extremes" that models can get in terms of appreciation versus entitlement… How do you deal with balancing comments like these? Any tips for dealing with "micro-highs" and "micro-lows" like this, which I am sure add up over time?
Entitlement is something we face often in this industry. I have no clue what is going through their minds because I can't imagine demanding or expecting anything from anyone the way some of these people do from us. It's honestly disgusting.
Unfortunately, we as humans tend to remember the negative or bad interactions more so than the good, even though the good comments happen far more often than the negative. Learning how to deal with it gets better with time.
Sometimes if you work with mental illness or major insecurity, it can really dig in some days. Honor that. Heal from it. It's okay to get down sometimes if you need to. My favorite pick me up is definitely reaching out to other models to vent. Often times, we make each other laugh and are very supportive.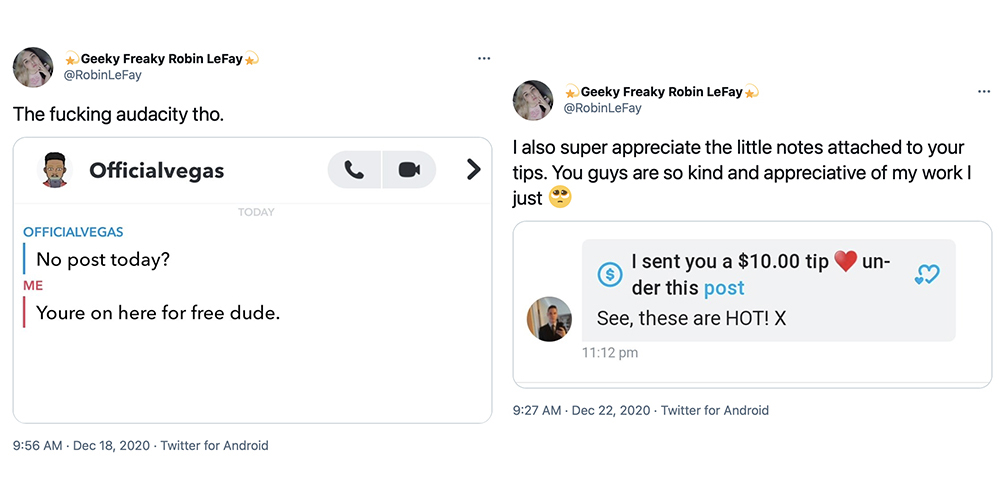 Outside of work, what are you most interested in?
I am actually a poet. I love writing, and I always have. I have hundreds of written poems that I hope one day I find the energy to get published. It's something people don't really know about me or really expect. I often write about mental illness, grief and hardships.
Your puppy is so cute! Can you tell us more about her? 
My beautiful girl is a Pitsky — an American Pitbull Terrier and Siberian Husky mix. She is very unique and came out with long hair which isn't typical of her breed. You won't see another dog like her.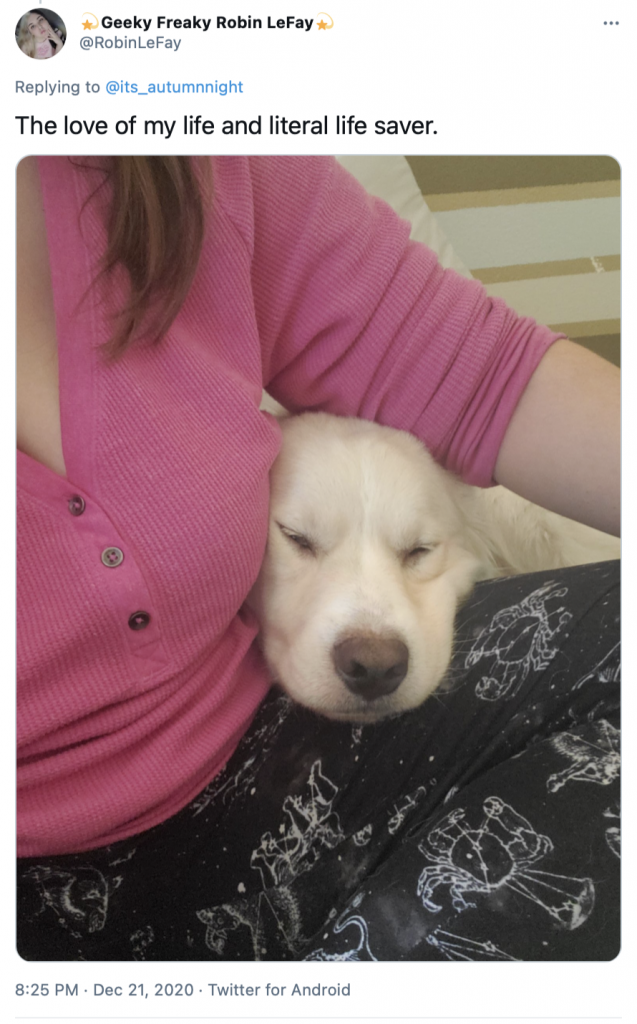 If you could change one thing about today's world, what would it be and why? 
This one is hard. There's so much wrong with the world that I would like to fix and to pick just one thing… I suppose I'd choose systemic racism. It's so engrained in our everyday that so much would change for the better for the people I care about so much and for those I don't know but deserve so much more.
Find Robin LeFay on Twitter at @RobinLeFay.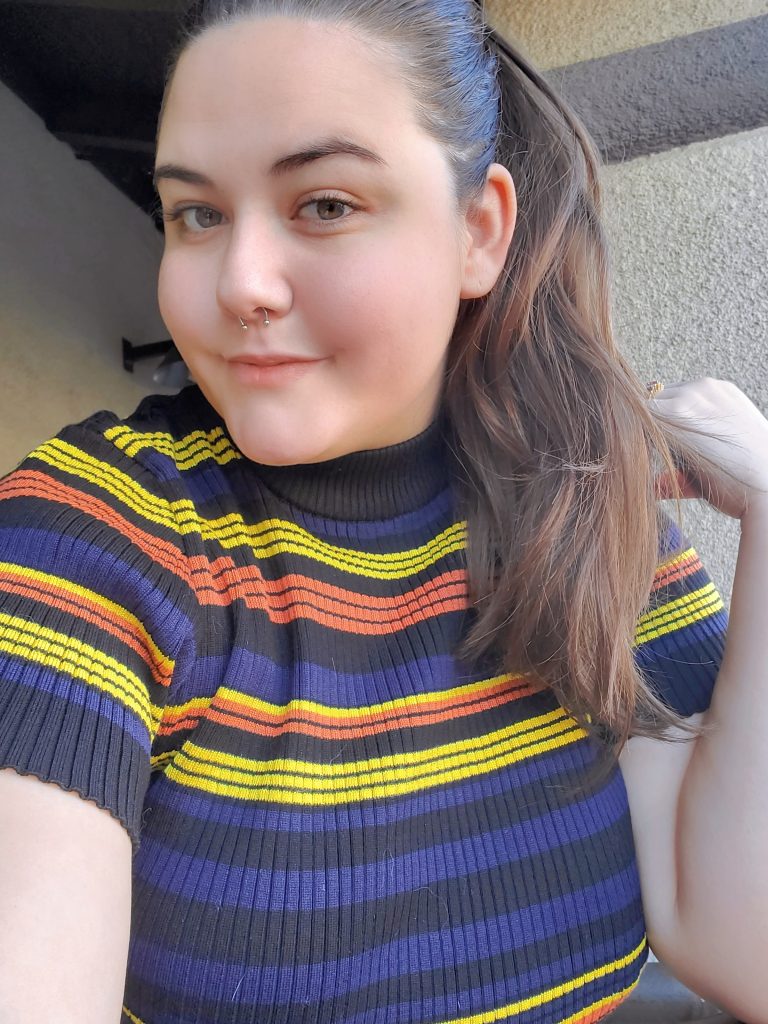 —
Erika is a sex positive people watcher (and writer). Email her at erika@ynotcam.com. 
Screengrabs by YNOT Cam.