One way to increase your revenue as an online content creator is by offering virtual girlfriend experiences (VGFE). As the name implies, when you offer a virtual girlfriend experience, you are taking on the role of your client's girlfriend from afar.
There are people who take this experience offline into the real word, but this article is going to focus solely on how to be virtual (via online or over the phone) and create an experience with no in-person meetings.
The VGFE
Over time, this service can become very lucrative. There are many reasons people seek a virtual girlfriend. There are men that want a more personal connection with a woman but do not want to deal with an in-person relationship. Another reason could be the seeker has lost a spouse or longtime partner, and they are craving a deeper connection than what they can accomplish via camming. Another reason could be to make the interaction seem less transactional.
While it is true, you are not a "real" girlfriend, you are doing a lot of things that are very much what an actual girlfriend would do in a genuine relationship. You call each other, exchange texts and send emails to each other. In a VGFE, you will offer special attention to your clients by getting to know about them and their lives.  This could include things like their work, living situation, hobbies, and, of course, their sexual desires, just to name a few.
Ground rules are very important when deciding to offer this service. There are people in the world who think if they hire you as a virtual girlfriend, then eventually you will *become* their real-life girlfriend. Make things crystal clear from the beginning that you are simply providing a fantasy.
Another rule to consider is how often you will contact clients and when you will be available for them to contact you. Working as a virtual girlfriend can become time-consuming, so you want to be clear that you have a life apart from your job. Some people also make rules about what they will or won't discuss. For example, inform clients that saying "I love you" is off limits.
How do you keep track of your VGFE?
Keeping track of your clients and getting paid can become a complex situation. One way to keep track of your clients, along with what extra services you offer, is through an online site called Fundmysugarbaby.com. This site will let you upload photos, text, video clips and more once you have chosen a membership plan.
Another site used for the virtual girlfriend experience is Mygirlfund.com. This site offers an opportunity to flirt, chat and play. There are no fees to sign up for an account. Once you become a member, you can chat, exchange texts, upload photos and videos and set your own rates for private chats and more.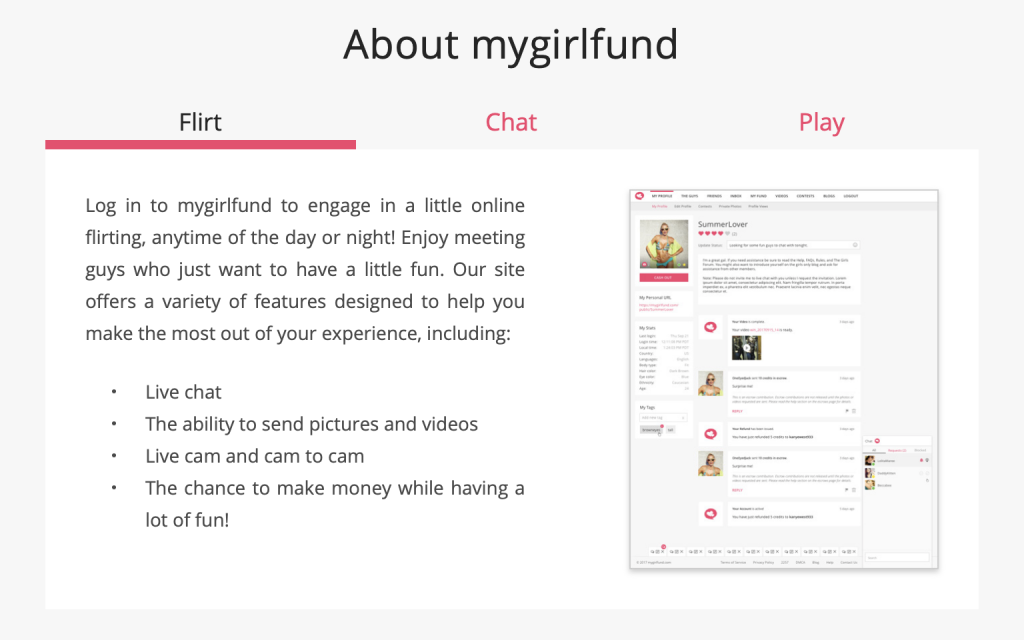 A few tips and reminders:
— Never use your real name.
— If you will offer personal phone calls and texting, do not use your personal mobile phone. Purchase a pay-as-you-go phone from a major discounter store.
— Don't make this online relationship all about sex. This is a girlfriend "experience." Get to know your client(s). Talk about things that matter to them.
— Being a "pretend" girlfriend can be a lot of work, so start out with just one or two clients. As you become more proficient in handling personal details about each person, you can also add more people to your roster.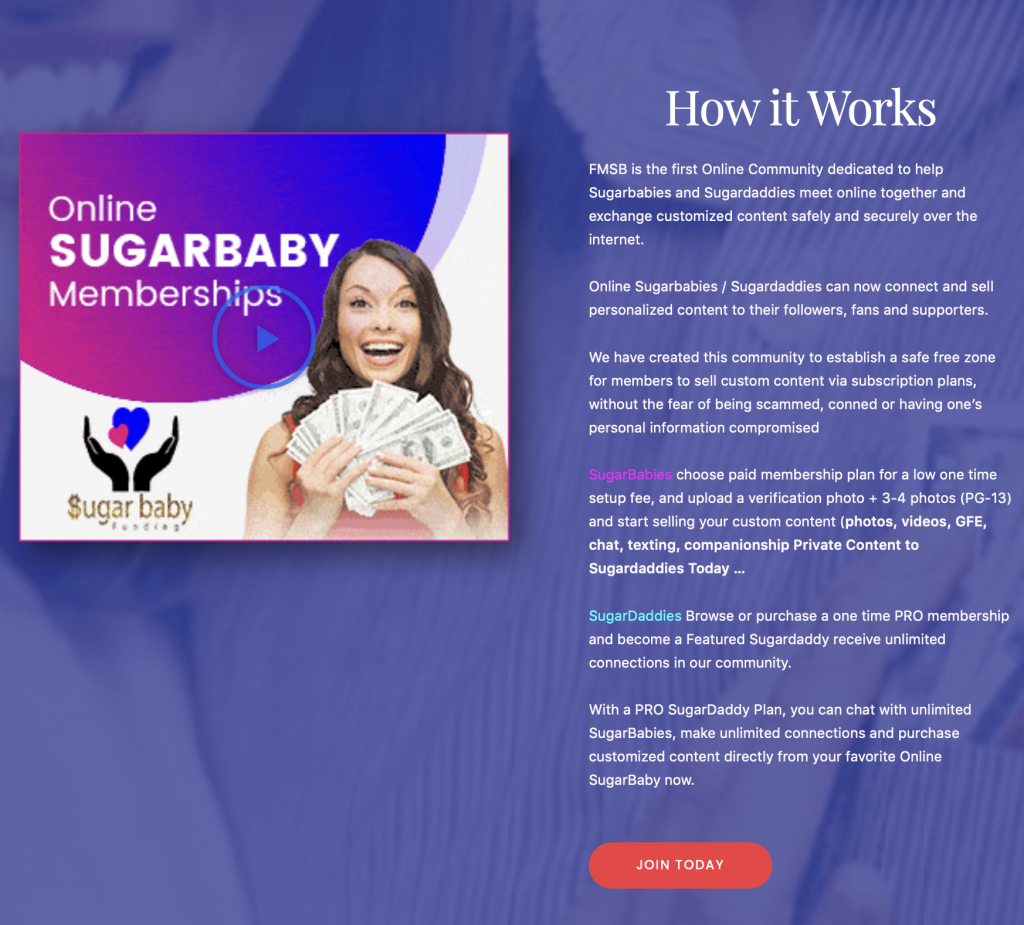 —
Gabriella Vita is from Las Vegas, NV and has been writing for over ten years under multiple pen names. She believes variety is the spice of life, which is why she enjoys writing on a plethora of subjects. Email her at gabby@ynotcam.com.
Background header image via Unsplash here. Screengrabs by YNOT Cam.