There are two ways for cam models and online content creators to look at social media: as a boon or as a burden. In a lot of ways, it is both.
Would it be possible for adult content creators to be as successful without doing any promotion on social media? Most likely not. Which is why it's a constant concern that all social media may no longer allow adult content promotion in the future.
We all remember the great Tumblr Purge of 2018, which saw the platform once lauded as a haven for adult content creators, ban "photos, videos, or Gifs that show real-life human genitals or female-presenting nipples, and any content – including photos, videos, Gifs and illustrations – that depict sex acts." It was a rather bad business decision for the company, considering it lost nearly one fifth of its users between December 2018 and January 2019.
The massive loss was summed up by one petition that is demanding Tumblr reverse the content ban: "Let people post porn, it's 90% of the reason anybody is on the site in the first place."
With Tumblr being brought down and with other social media sites like Instagram and Facebook always having had strict guidelines on what kind of content can be posted, many NSFW content creators turned to Twitter. But is the sudden influx of new creators going to be allowed to stand?
Twitter has recently made changes to their guidelines.
Although many cam models turned to Twitter after their Instagrams and/or Tumblrs were removed, banned, blocked or otherwise rendered less useful, they may not be able to stick around on the platform.
In November 2019, Twitter changed their content guidelines and implemented new rules in their "sensitive media policy." The change in policy states that you can't include adult content in highly visible areas of Twitter, like live video, profile or header images. If you decide to include adult content in your tweets, you'll need to mark your account as sensitive first.
That being said — which actually doesn't sound all that new — not all adult content can be posted, even if you already marked your account as sensitive.
According to the policy, Twitter: "prohibits violent sexual conduct to prevent the normalization of sexual assault and non-consensual violence associated with sexual acts."
If this sounds familiar, it's because it's almost the exact same language as Patreon's content guidelines, which they implemented, to many creators' chagrin, in 2017. The guidelines no longer allowed for "suggestive sexual violence" to be on the site. That phrase allowed for a number of content creators to be kicked off the site for their particular kinks, including transformation kinks like feminization and bimbofication.
With Twitter using similar language, creators are right to be concerned that the site may use that vague term to begin kicking off creators with certain kinks as well.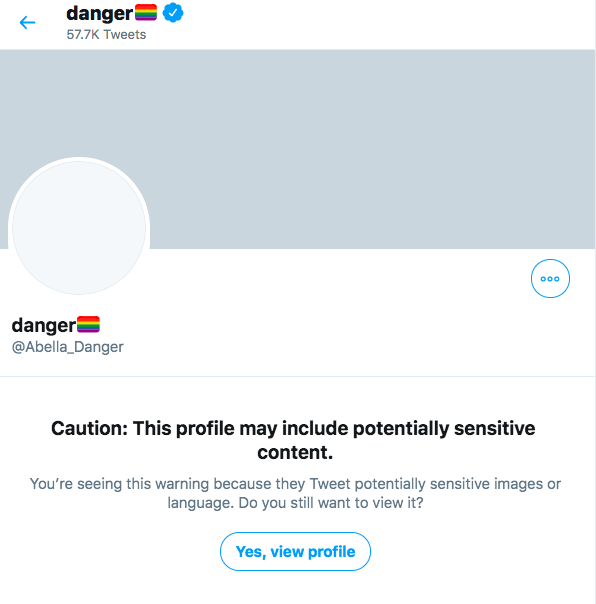 The new policy came when the platform was experiencing a spike in users.
According to Twitter, their latest spike in users, which saw it go from 145 million in the third quarter of 2019 to 152 million in the fourth quarter, was because of their AI technology that has allowed them to recommend Tweets onto users' feeds based around what they're interested in.
But what's unknown is if these recommendations factor in accounts that have to be marked as "sensitive." As it stands now, in order to see sensitive media, you'll have to either click through a warning to see the image or have your account marked to allow seeing sensitive media, a setting that many have complained doesn't work for them.
So how is Twitter prioritizing sensitive content to viewers that actually want to see it? Unfortunately, this is a topic that the platform has been glossing over. We do know that one cannot simply search for sensitive media and needs to apply a setting that lets you look for such accounts. The default setting is "safe search," which will prevent accounts with adult content from coming up.
It doesn't look promising that they have just recently applied stricter (but vaguer) guidelines. While it's entirely possible that Twitter's growth was due in part to the fact that nearly every other social media site has stricter guidelines when it comes to adult content, it doesn't seem that Twitter wants to own up to that.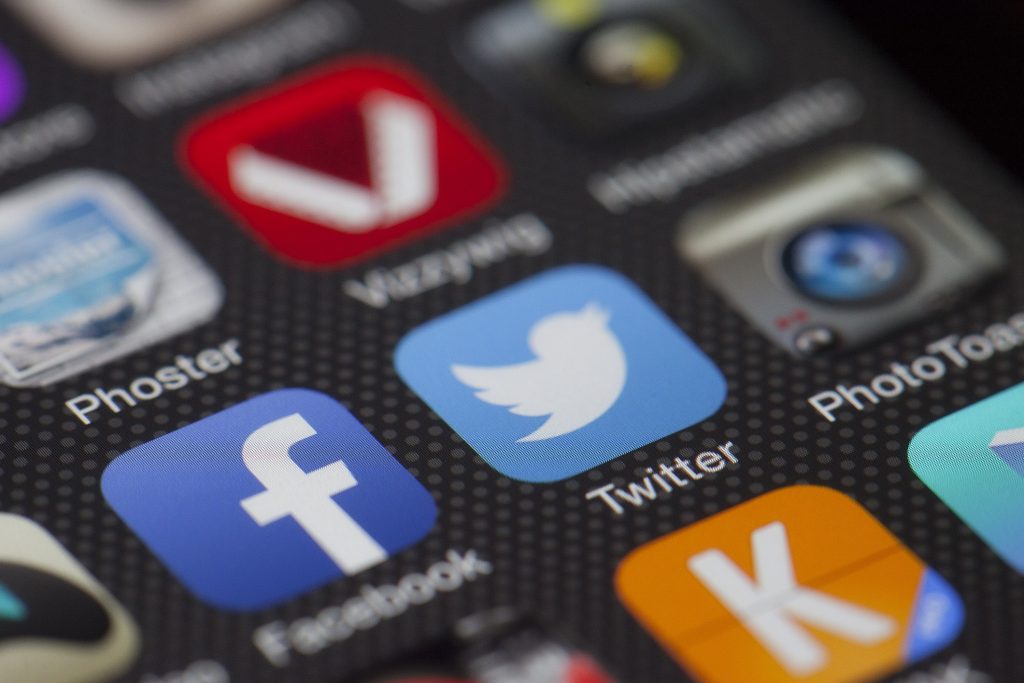 —
JackieMichele is writer and marketer living in the San Francisco Bay Area. Her work has appeared on Yahoo, Food and Wine and the Huffington Post. She's been an editor, an influencer strategist and ghostwriter, a librarian and a teacher. Follow her Instagram at @jackie_gualtieri and contact her via jackie@ynotcam.com.
Background header image via Pixabay here. Social apps icons image via Pexels here. Screengrab of Abella Danger's Twitter account with the sensitive media policy in place by the author.