In early 2020, Rep. Selene Colburn of Vermont proposed a new bill that would decriminalize prostitution and create a panel to make recommendations on modernizing the state's prostitution laws. She's also backing a proposal to give immunity to people who were victims of or witnessed a crime while they were engaging in prostitution or sex trafficking. It would allow them to be able to go to law enforcement without fear of repercussions against them.
The ultimate goal is to allow sex work to be able to be "above ground" and be better regulated, so that sex workers may be better protected against assault, exploitation and trafficking. But Colburn also raised a seemingly simple question with the introduction of her bill: "Is there a reason that we need to criminalize adult consensual sex between people on any terms?"
This is the second bill in the span of a year pushing for prostitution decriminalization.
Although Vermont is the latest state to propose prostitution decriminalization, it's the not the only state debating the concept. A bill was proposed in New York in June of 2019 with the goal of decriminalization. Titled "The Stop Violence in the Sex Trades Act," it would change current legislature so that "consenting adults who trade sex, collaborate with or support sex working peers, or patronize adult sex workers will not be criminalized."
The bill was considered to be a very controversial issue and, since it was introduced just six days before the end of the legislative session, it was not surprising that it was ultimately not passed at the time. However, it remains on the labor agenda for 2020's legislative session.
The proposal was originally drafted by Decrim NY, a sex workers advocacy group, with a goal of "shaping New York City and State policy and public opinion around people in the sex trades."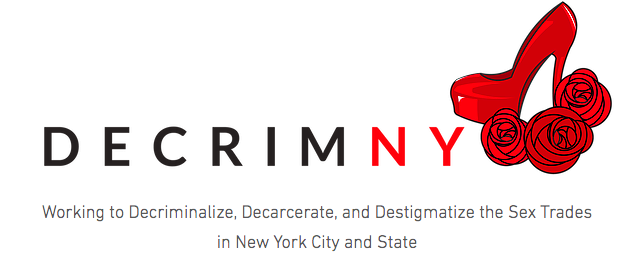 What are the chances that these bills will actually be passed?
Both bills have faced a great amount of opposition, coming from parties in the state as well as throughout the country. In New York, the group Not on My Watch! condemned the measure, citing a concern of sex establishments popping up all over the state. The group's founder, Rev. Dr. Que English, affirmed his belief that sex work simply means "pimping, brothel owning, and sex buying."
Rachel Lloyd, founder of Girls Educational and Mentoring Services, also voiced a concern, saying that decriminalization would only exacerbate the problem because sex work in and of itself is exploitative and "the folks who end up in the commercial sex industry are the folks who are the most vulnerable and the most desperate."
Other groups are throwing in their support or at least supporting parts of the measure. The World Health Organization (WHO) has come out in full support of decriminalization. Meanwhile, the National Organization of Women (NOW) does not want full decriminalization, but instead wants to remove criminal penalties for those who those who are prostituted. They still want the purchasers of sex or those who benefit financially from the sale of people for sex to be criminalized.
While some of these are prominent groups and their opinions will likely sway the legislators in one way or another, it should be noted that a recent study showed that more Americans actually support decriminalization, at least among the Democratic party. According to the poll, 56 percent are in support of decriminalization while only 17 percent oppose the measure. A poll of the Republican party showed that 46 percent oppose the decriminalization and only 29 percent support it.
Whether or not the Democratic party's lean towards decriminalization will be enough remains to be seen.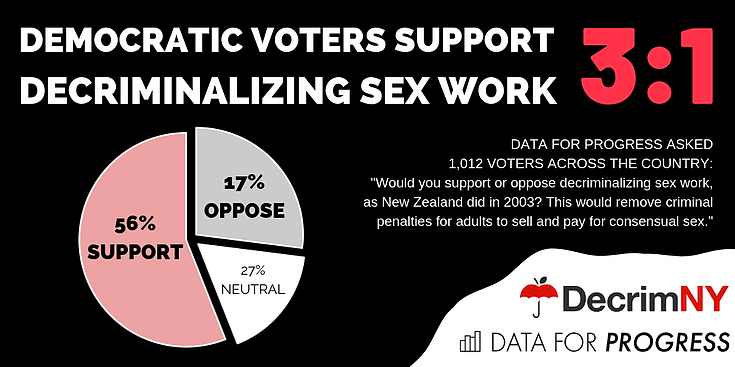 —
JackieMichele is writer and marketer living in the San Francisco Bay Area. Her work has appeared on Yahoo, Food and Wine and the Huffington Post. She's been an editor, an influencer strategist and ghostwriter, a librarian and a teacher. Follow her Instagram at @jackie_gualtieri and contact her via jackie@ynotcam.com.
Background header image via Pixabay here. Screengrabs by the author.