Although it feels like the Super Bowl aired a year ago, it's only been a few weeks since Jennifer Lopez and Shakira graced the world with their talents at the Super Bowl Halftime Show.
There's Always a Problem
Viewers' reactions to the show ranged from impressed and entertained, to offended and belittled. A lot of those feelings — including the people who were impressed — came from viewers feeling lots of things about the performers' bodies and their age.
For weeks after the show, news sites and morning shows could. not. stop. talking about Lopez and Shakira's bodies. No one could seemingly wrap their head around how two "older" women could look so good! Although these reactions, in general, are somewhat problematic because age is a number, this narrative turned even more problematic when people inevitably began policing the way the women used their bodies, too.
(Recently, news sites, including CNN, reported that the FCC received over 1,300 complaints about the pop stars' half time show.)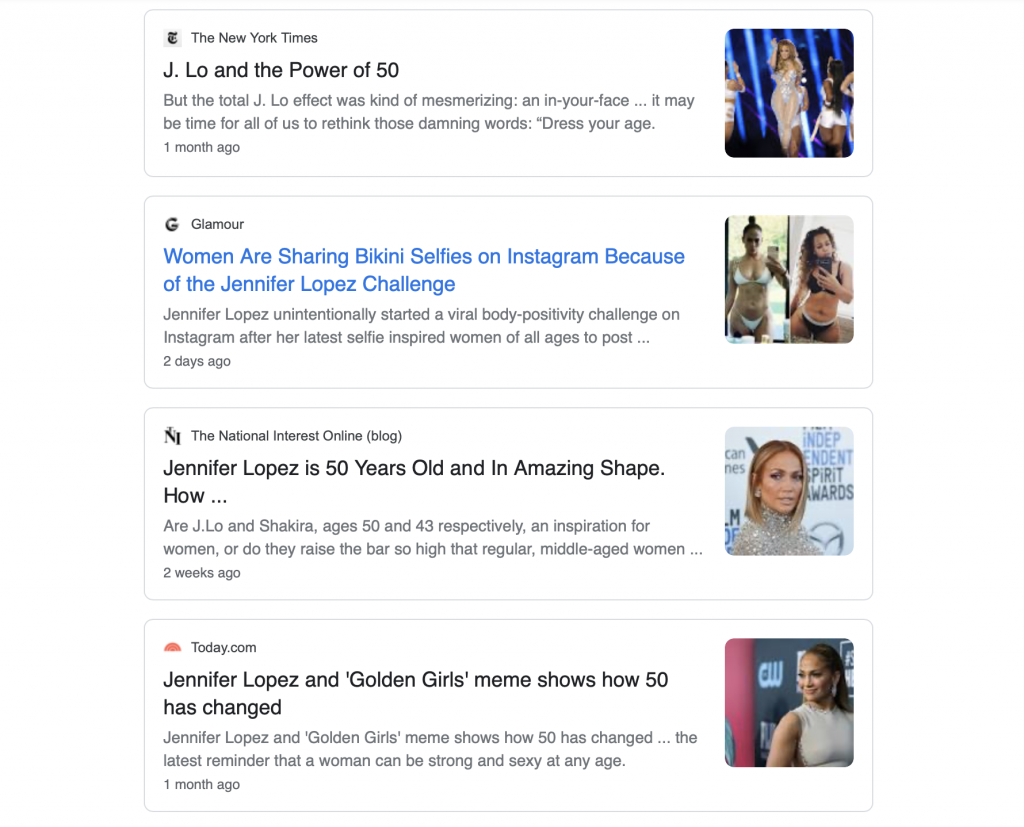 Older Cam Models
This got us thinking about how women's bodies seem to receive this type of judgment. When women are "hot" (whatever that means), they are fetishized in ways that come off as belittling and dehumanizing.
So, I did a super quick "study" and observed a few "MILF," Mature" and "Cougar" rooms on two online cam platforms. I examined how patrons reacted to these "older" women's content.
For a few weeks, I hopped into various chat rooms on Chaturbate and Flirt4Free. I visited rooms that were tagged as "Mature," "MILF" and "Cougar." My main takeaways were:
In general chat, people kept their dialogue with models relatively tame. This was an open, public chat, though, so I have no way of knowing how people treated the women in private sessions.
One similar piece of content that most of the women had in their bios stated that they expected to be treated with respect and asked users to remain kind. Although I'm certain younger models ask the same of their patrons, I'm curious as to what type of language this request is targeting.
I was surprised to see that "older" in most chat rooms referred to women who were around 35-65. That's a wide swath of people in various stages of their lives. (While browsing Twitter for the term "Mature Cam Models," I even came across a site that aims to feature "mature cam models" aged 30-plus.)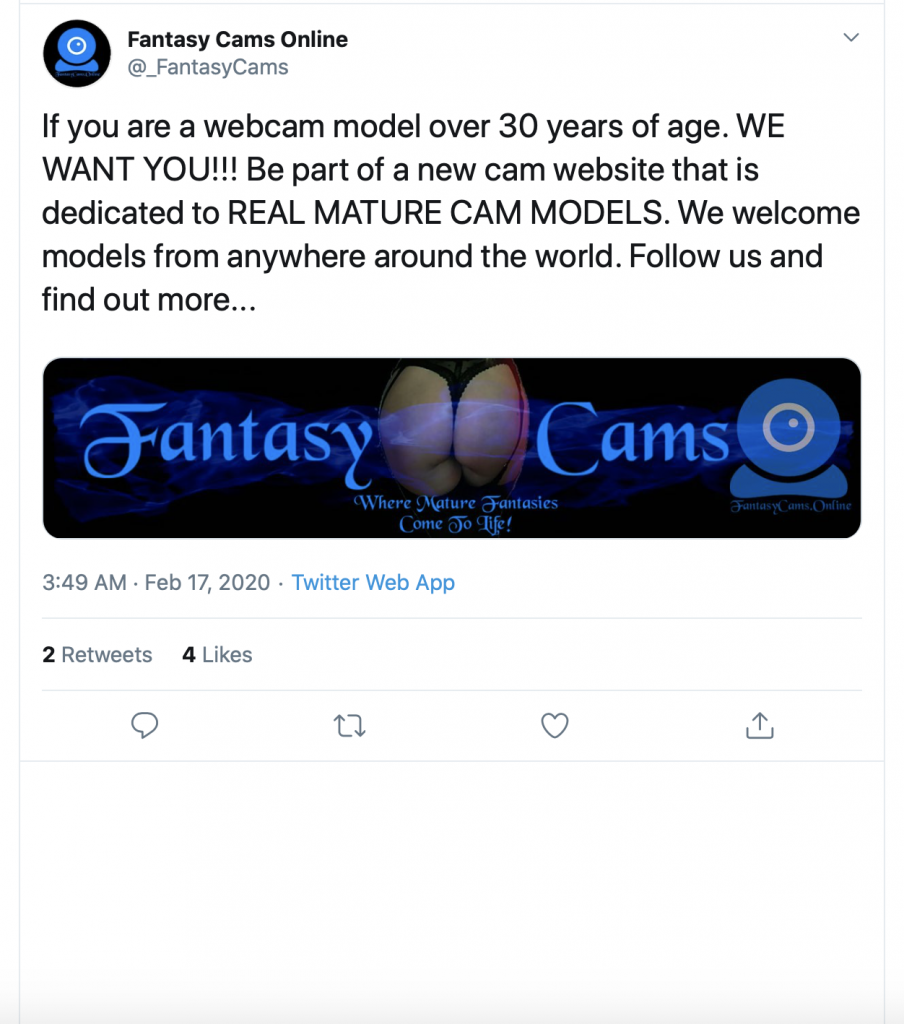 The Conclusion
Although this is a light conclusion (given that I did not do an extensive, lengthy study), I can report that women "age" very quickly online; however, women tend to get policed at every stage of their life for different reasons… Go figure.
Callout
If you're an older woman who cams or creates online clip content, let us know how people, including your fans, have reacted to your content or if you've experienced any online body policing. We'd love to examine this issue in more detail.
—
Abbie Stutzer is a queer, non-binary writer living in Kansas City, MO. You can find them doing witchy stuff at home with their numerous pets or at the local animal shelter saving lives. Contact Stutzer via abbie@ynotcam.com.
Background header image via Pexels here. Screengrabs by the author.