Kyle Chat has been calming for approximately five years, and "I hope I have many more to come," he shared with YNOT Cam.
In addition to being scorching online, he's also… dead.
"I played in Season 3 of The Walking Dead as a zombie extra," he said. "I've died about twenty times in that one season. I was the best lookin' dead dude on set."
I, for one, fully accept his assertion!
We talked with Kyle Chat and learned a bit more about what it's like to be a man on cam, living and dead!
—
YNOT Cam: What prompted you to begin your career online?
Kyle Chat: Before camming, I was a supervisor for a large factory. I lost my job after my supervisor and I had a disagreement. I found out about camming purely by chance — I saw an ad — and out of curiosity I explored Chaturbate to see what it was about.
I quickly became interested in being a cam model out of necessity. I had no job, and my savings was quickly running out. My thought was that I wanted to make enough money just so I had gas to go look for work. I would have never guessed that I would fall in love with it and stay. Years ago, I was a stripper in Myrtle Beach, SC, so I'm not a very bashful person.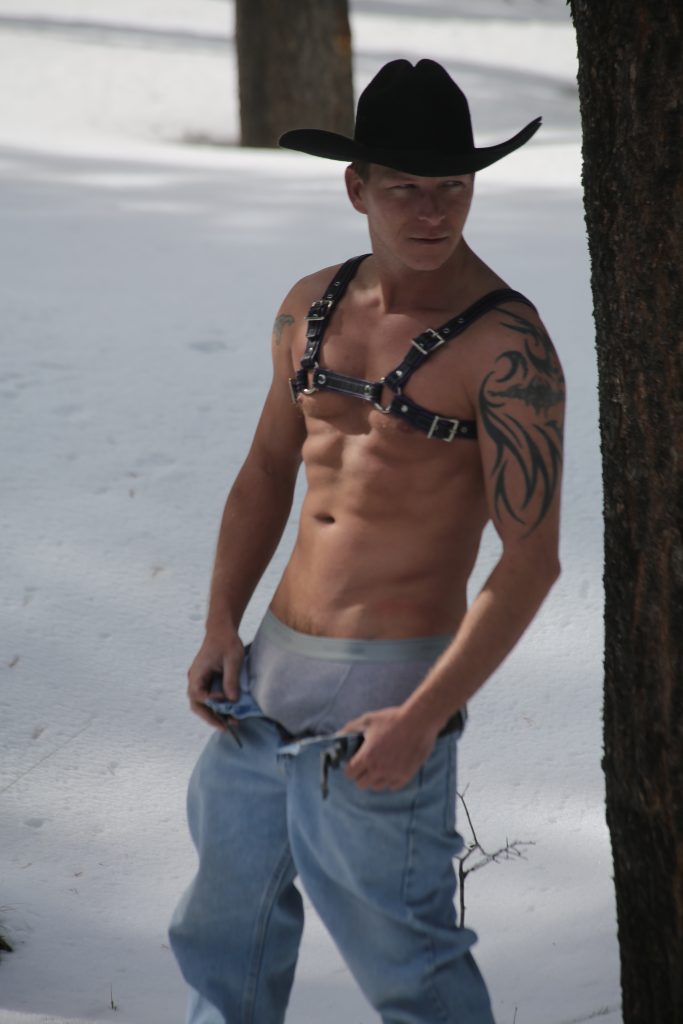 What are some challenges that come with working online?
One of the main challenges I had was in the beginning. It's not easy starting out. I had no fan base and was completely new to camming. I spent many hours sitting in front of the cam with maybe ten viewers, and sometimes I wouldn't make a single token — but I did make a few friends and fans in the beginning, and they helped to keep me entertained while I built my fan base. Plus, that first check I got from Chaturbate was a huge boost in itself. I would have never guessed I would be successful as a cam model.
You were one of the very first people Wes Myers suggested I speak to for #YNOTMen. Why do you think that is?
Me and Wes Myers met at Exxxotica in Edison, NJ. Over the years, we have developed a connection and have collaborated with each other, and we have gotten to know each other on a personal level. We are two totally different people — I think a perfect Friday night is driving through the mountains and having a beer is ideal, and Wes would prefer a club in a big city — but somehow we have become good friends. He's now my favorite person in this industry.
Your Chaturbate bio says you're "all top" and that you "love the feeling of being in full control" – how do you channel that energy into your work? Do you ever find fans or customers try to get you to change or make exceptions to your boundaries?
My profile on Chaturbate says I'm all top and that I like to be in control because I enjoy controlling whatever environment I'm in. In most of my work background, I always had a position of authority, so being the guy in charge comes naturally to me.
Sometimes I do have people coming into my cam room and try to get me to do things outside of my comfort zone, but I'm pretty hard-headed. I have found out over the years of being a cammer that your dedicated fans will love you more for being true to who are, not what people want you to be. I wish I knew that in the beginning.
Outside of your career, what are you most passionate about?
Outside of being a cammer and content creator, I love to travel. My career has given me the opportunity to travel and meet all kinds of new and interesting people and see and experience new things.
If you could change one thing about today's world, what would it be and why?
The one thing I would change given the chance is for people to be more accepting of others' views and beliefs. Many people hate you because your opinion may not coincide with theirs. You can't post something on social media anymore without a hate monger trying to tell you why you're the devil just because you like or dislike our government or you're worried about global warming or you're a dog person.
It's okay for someone to share their belief on a matter and for you to not agree, but it should not be okay to hate them because of what they believe in. Everyone should be entitled to their own opinion.
Find Kyle Chat on Twitter at @Big_Adonis1.
If you would like to be profiled for #YNOTMen, contact erika@ynotcam.com. You may also contact Wes Myers, who commenced this initiative, via @WesMyersXXX.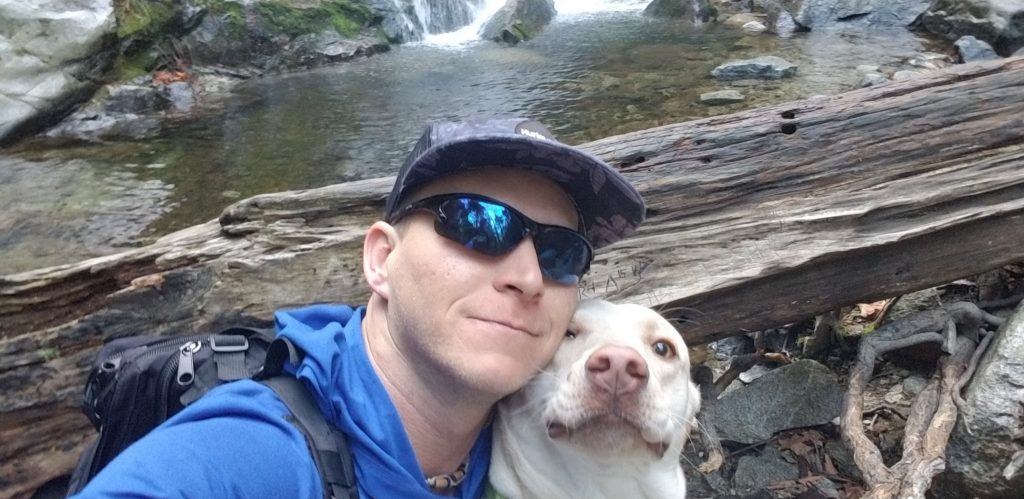 —
Erika is a sex positive people watcher (and writer). Email her at erika@ynotcam.com.