When I asked Classysub to share a "fun fact" about herself, she told me this:
In January of 2019, my uterus prolapsed. I was told that my uterus needed to be removed immediately, and I would most likely bleed out during surgery. This was due to the doctors having to cut through varicose veins. They told me they would have blood on stand-by and would do everything they could to keep me alive.

With that being said, the day before my surgery, I went out and spent my last $1,500 on a laptop so that I could cam from my private hospital room after surgery to let all my fans know that I made it out of surgery alive. If that is not dedication to my fans, I don't know what is!
This story, in my opinion, is both shocking and kinda funny.
The horror of having to go through such a medical procedure (and the emotional and physical strength that must have been required to doo so) is balanced out by a story that we can find an "Oh my gosh, I can't believe you thought if that!" chuckle in after the dust has settled. As a story, it's also very telling about who Classysub is as a person and a model. She's a women who, in a time of extreme personal duress, is still keeping her heart and mind's eye out for her community online.
If that's not dedication, then I too don't know what is!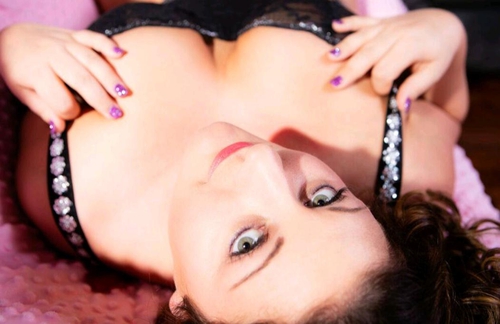 Classysub is currently thirty-one years old. She's from a small town in the Midwest and has been camming for over four years. She kept going with her story:
I ended up not bleeding out during surgery, however, the next morning around 5:15 am the doctor came in to check on me. I told him something was not right and that I was unable to breathe. An ultrasound confirmed I was bleeding internally and needed to be rushed back into surgery.

A varicose vein had burst behind the stitches and was causing internal bleeding and my entire abdomen was full of blood. I ended up needing two units of blood — a blood transfusion. The doctor told me if I was the last patient he checked on that day instead of the first I wouldn't have made it out of the hospital alive.
…and the troubles didn't stop there. This past January, Classysub was told she has another organ prolapsing.
"Most people would think I would be completely stressed and shutting down," she shared, "However, I look at each day as a new beginning, and I ask myself what I can do each day to grow more than I did the day, week, month or year before. I remind myself that I have three amazing children that need me and look up to me, and that is what keeps me going!"
In the grand scheme of positive outlooks, Classysub takes the cake. She took some time out to share some more about her work life and motivations with YNOT Cam — and we are so grateful she did!
—
YNOT Cam: What prompted you to begin your career online?
Classysub: Before I was a model and a performer, I was a bartender and cocktail waitress at a few different strip clubs. I decided to begin my career online due to having so much anxiety about calling into work. For example, if my child was sick and  I had to call into work, I would have a massive panic attack wondering if my boss was going to be upset about me putting my child first.
I decided I wanted to work for myself and not have to answer to anyone and be 100 percent available to my children's needs.
What are some of the best things about working online? What about challenges?
I have made amazing friends who are not only there for me financially but also lift me up anytime I start to get down. They believed in me during my battle of depression, more than I believed in myself. If it wasn't for my three children and my fans, I am not sure I would be here today.
But, challenges… When I first started camming, I let the negative comments get the best of me. I went and got liposuction because hurtful people online convinced me I would never make it in this industry looking the way I did. I ended up gaining more weight after liposuction so the whole thing was a waste of money. I didn't start losing weight until I went to the gym and actually did it for myself.
In general though, I would say the biggest thing I have observed is there are people in this world who really do care about my success. I have fans who literally take time out of their day just to make sure I am staying on top of my goals, and I could not possibly be more thankful for those loyal fans!
When we get ANGRY we should use the STOP skill
S- stop, don't react, freeze, don't move! Stay in control
T- take a step back, take a break, take a deep breath, don't act on impulse
O- observe, what are your thoughts/feelings, take a breath
P- proceed mindfully, act w/ awareness! pic.twitter.com/MY1UBfgC5K

— ? Classysub ? (@classysub88) March 26, 2020
What does it mean to be a "classy sub"? What kind of vibe are you trying to invoke with your name choice?
When I became a cam model, I had to choose a name that best described me. The two best ways to describe me are classy and submissive, so I just combined those to adjectives and created Classysub!
Your Twitter bio says you live in Kansas City. What's it like being a sex worker and an online content creator in a "heartland" state?
There are not a lot of other models to work with when it comes to camming or doing content together. Therefore, I choose to go to the Exxxotica conventions so that I get that opportunity to work with other content creators.
Outside of your career, what are you most interested passionate about?
I am most passionate about my three children. I do what I do for a living so that I can provide the best life possible for them! I make sure they have nice — not expensive, just new – clothing and shoes every season. They grow so fast. I also work with them on CBT/DBT training  for mental health so that they can grow up knowing the coping skills and strategies for dealing with everyday life stress.
Happy #HumpDay
Come check me out ~ if you like thicker girls ?https://t.co/Mx90tEJ3m6?https://t.co/wUN9M7InOl ? https://t.co/VrZCrZYeBn? pic.twitter.com/njedOvzzgh

— ? Classysub ? (@classysub88) March 25, 2020
If you could change one thing about today's world, what would it be and why?
If I could change one thing about today's world, it would be that we would work together to lift each other up instead of tear each other down. We are so quick to judge and compare each other to others.
Every day I make it a goal of mine to give three people a compliment — it might be the best part of their day. I am able to be a part of that, and that makes me happy. I also try to pay it forward at least once a week, if not more depending on my financial situation that week. All I ask is that they try to pay if forward to someone in the future.
Find Classysub on Twitter at @classysub88 and on ManyVids here.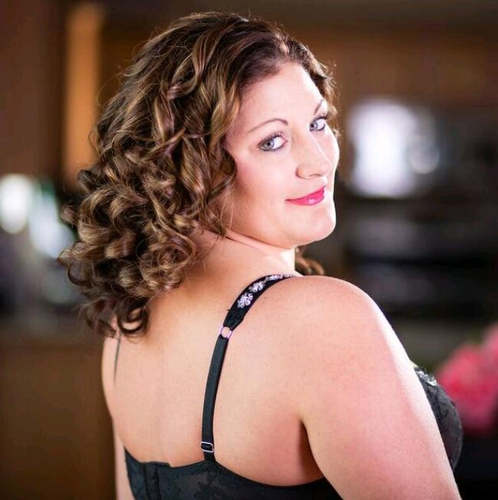 —
Erika is a sex positive people watcher (and writer). Email her at erika@ynotcam.com.