"If Angelina Jolie shows her boobs, her body, her smile and gets paid for it, why can't we all do it?" Mademoiselle Mystique asked rhetorically, therein raising an age-old double standard related to sex work. Specifically, sex work and media.
When Jolie marched around "bravely"/brazenly as a very nude Gia Carangi back in 1998, perhaps people were shocked… But no one was like, "Her career is over!"
Today, in the wake of many global health and labor issues, more and more people are turning to sex work online. Or, at least they reportedly are. We may hear *allegations* of or declarations regarding online sex work increases and the flocking of civilians to various platforms, but there's no data available to support these spiking patterns – and the entire phenomenon of online sex work is veiled in mystery anyway.
Within this context, we spoke to Mademoiselle Mystique.
Mademoiselle Mystique is "pretty new in the business," with just around five months in – "But I am a fast learner," she said.
"I think that webcamming is another form of entertainment, and I am a performer," she said. "If you decide to become a webcam model, you really need to find out what is your 'thing.' It could be your hair, your eyes, lips, boobs or butt and so on. That's what you need to focus on. Don't try to be what you are not."
Good solid advice!
Currently 29 years old, Mademoiselle Mystique hails originally from Canada but decided to explore the world after college. She's currently somewhere in Europe, living a life Angelina Jolie would probably never dare to.
—
YNOT Cam: What did you do before you were a model/performer? What prompted you to begin your career online?
Mademoiselle Mystique: After finishing college, I tried different jobs. I worked in media IT. I decided to try webcamming, first as a curiosity. Yes, I am a little exhibitionist.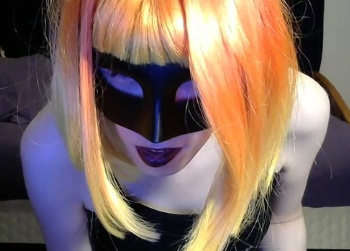 What are some of the best things about working online? What about challenges?
It is exciting when you first start. Every week brings new achievement — your first 100 followers, your first big tip. It's all exciting.
After a while, you start to understand your viewers. Some are shy, some are up front and, yes, some are rude or not serious. You need to understand that that's how it goes. Like any other performer, you will get fans or haters. That's how it goes.
I like my regulars. They know me, and I know them. We both know what to expect, no surprises.
Some general observations: Set yourself a route and stay on it no matter what.
I had some challenges with finding the best platform for webcamming, webdesign and so on. There are still a lot of things I need to learn. I am lucky that I have a buddy that helped me all this time. It is good to have somebody to support you, mentally and technically.
I see you really do embody your name and mystique via your mask, which "stays on." How to viewers react to your mask? 
When I first started, I wore the mask for privacy. Now I don't care about it anymore, but the mask became my thing. A lot of viewers love a little mystery.
Outside of your work, what are you most passionate about?
I like nature. I love animals. I love to travel, have fun or stay home watering my plants and playing with my pets.
If you could change one thing about today's world, what would it be and why?
I would like to build more bridges and less walls. People should be more interested in what really makes them happy.
Find Mademoiselle Mystique on Twitter at @mademoisellemy6 and on Chaturbate here.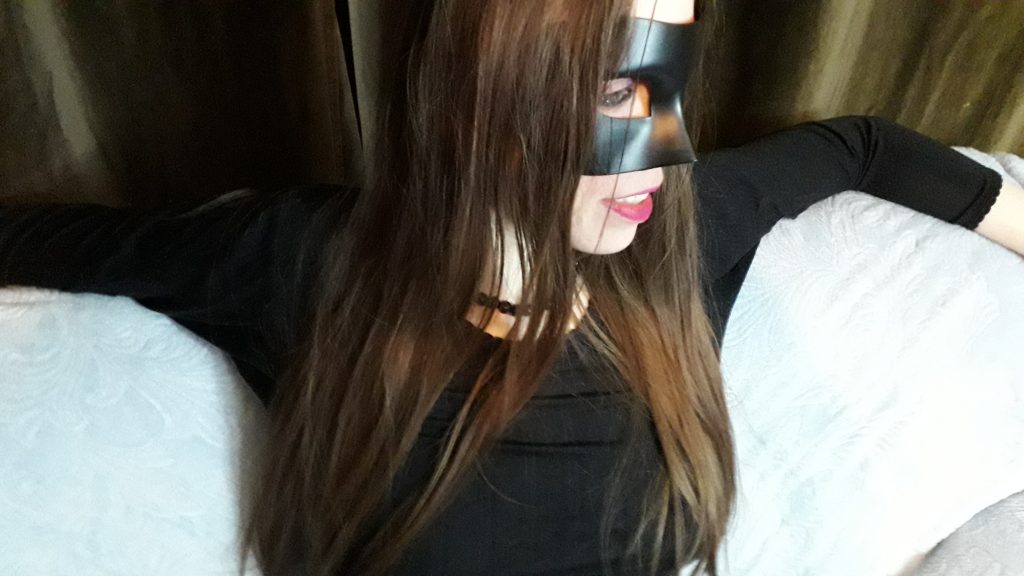 —
Erika is a sex positive people watcher (and writer). Email her at erika@ynotcam.com.