We're living through trying times without many of our usual escape valves, including going to the gym for exercise, seeing movies and concerts for socialization and culture and having sex for all the reasons humans like having sex with each another. Many of us are cooped up with family members and housemates, meaning a lot more togetherness than we're used to. Others of us are sheltering-in-place alone, with far less social contact than before.
Add to that that other people's behavior has the potential — not to just make us mad — but to make us sick. All kinds of folks behaving badly online, in the news and IRL can make it difficult to not lash out and judge others.
Frustration may well be a valid response to what we're facing in this moment, but churning and ruminating and agitating isn't helpful. Since many of us are way past the point of counting to ten, it's time for some serious self-care tips to disconnect from anger.
Notice What You're Feeling
If you can, rather than dwelling on your exasperation, look to the emotions that irritation might be covering up: fear, grief, boredom, envy. Especially when times are tough, it's a whole lot easier to blame others than to acknowledge just how terrible we're feeling.
One constructive response to resentment is curiosity. Try asking yourself: "Would this situation bother me so much if these other things in my life weren't so hard right now?" Letting go of external distractions in order to focus on improving your well-being is a far better use of your energy.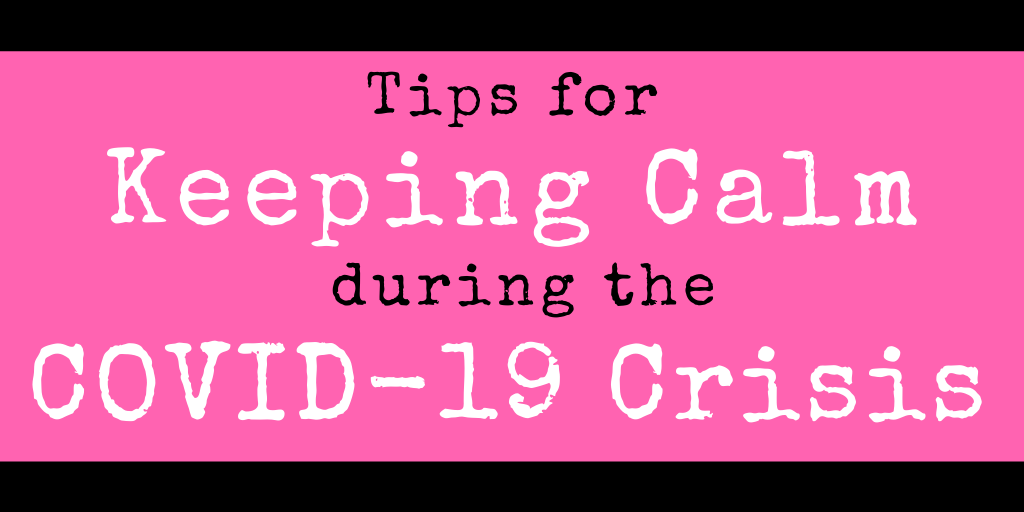 Don't Take Anything Personally
Stakes are life-or-death during a pandemic, making it tough to not get furious with anyone who isn't responding in the exact same way we are. It's so tempting to focus on all the stupid things other people say and do. However, no matter how malicious or careless someone else is, even when their bad behavior is aimed directly at us, we always have a choice: whether or not to take it personally. And deciding not to can be a serious superpower.
Now, I know this might not make sense at first — after all, how are we supposed to take it if someone acts out or calls us names or otherwise disrespects us? But here's the thing. Their nastiness is nothing more than their sickness — their fear, their ignorance, their hatred, their inability to face reality. Happy people don't act like jerks, or when they do, it's only when they're having a shit day. And a whole bunch of folks are having a long, unbroken string of shit days in a row at this moment. Whenever possible, we need to take a big step back whenever someone else's negativity splashes onto us.
To read more about the how and the why of radical disengagement, I recommend checking out Don Miguel Ruiz's classic self-help book, The Four Agreements: A Practical Guide to Personal Freedom.
Take Steps To Detach
Speaking of media, there's way too much of it right now. While it's important to stay informed, the danger is getting overloaded on bad news. Consider going on a media diet by partnering with a friend or housemate. One day one person checks the news and informs the other person of the headlines in a three-minute recap. The next day, trade off.
As for social media, block anyone who doesn't bring you joy, and mute key words and phrases that get you riled up. No need to invite extra aggravation into your life.
Take Steps To Rejuvenate
Every day, give your mind and body the support they deserve. Exercise, sunshine and fresh air, alone time, meditation, dancing, or yoga — as best as you're able, make time just for yourself. Even if it's just ten minutes sitting out on a fire escape, or going for a walk around the block, everyone needs space to relax and recharge.
Focus On The Positive
I know this isn't always easy to do, but keeping your eyes peeled for life's silver linings is some of the best self-care available, and doesn't cost a dime. I encourage you to keep a gratitude journal and reach out to friends and family to remind you of life's little pleasures. Good news websites can offer up a daily dose of positivity. And if life starts to feel overwhelming, go for ice cream with Daisy and Cooper.
These pandemic days may seem like they stretch on forever, but life is just too short stay riled up. Stepping away from negativity is like a detox cleanse for your spirit—your body and mind will thank you for it.
Until next time, be sweet to yourself.
Lola D.
—
Lola Davina is a longtime veteran of the sex industry and author of Thriving in Sex Work: Heartfelt Advice for Staying Sane in the Sex Industry, a self-help book for sex workers available at Amazon, Barnes & Noble, iTunes and wherever else ebooks are sold. Get the audiobook version here. Contact Davina at Lola.Davina@ynotcam.com and visit her on Twitter at @Lola_Davina, as well as on Facebook.
Image of Lola Davina courtesy Pat Mazzera.