"I never really had another job," Ariana Larssen explained about camming.
"I used to model for clothing brands when I was younger, and I've always been really open-minded and kinky. That's why camming and porn already felt like the perfect career for me while in high school," she continued. "I started when I turned eighteen. A friend started camming a couple of months before me, and I learned a lot from her as well. I also figured it would give me the time and space to start my transition, which it did."
Now aged twenty, Larssen — a "submissive little masochist" per her Insta bio — cams and makes clips in Belgium with her Mistress. Their relationship helps shape the content they create together.
"My first porn movie came out last year in May," she explained. "I met Mistress in October 2019, and we've been together ever since. We combine both a Mistress/slave and DDLG dynamic."
Larssen is a charming, interesting young woman coming up in the world — both in her career and in seeking new endeavors. She took some time out share about about herself with YNOT Cam.
—
YNOT Cam: What are some of the best things about working online? What about challenges?
Ariana Larssen: I really love how I can combine working and household tasks during the day. Working online also allows me to be closer to Mistress and help Her out with school and tasks whenever needed.
The challenge is to keep yourself motivated to work and do things like custom videos in time. I have a weekly schedule that really helps me with that. Mistress also motivates me a lot and following a schedule used to be really difficult for me when I was single.
Gewd moaning 😻😻 pic.twitter.com/kFq8h7BkKo

— ariana larssen 💦🔞 (@ArianaLarssen) June 6, 2020
It looks like you had both your Twitter and Insta accounts deleted in 2019 — classic sex worker discrimination move. Have you had to deal with other instances of sex worker discrimination?
I got my Instagram deleted in June 2019. They deleted some pictures before that and then, all of a sudden, I couldn't log in anymore. This was really difficult because I had the account from before sex work and had put a lot of time and work into it.
My Twitter was deleted in November 2019 because an image contained cum, although someone probably reported it. This was around the time I met Mistress and had me so down that I quit sex work for a couple of months. I had put so much work into that account and my entire fanbase was on there.
I also couldn't start a course in a school for adults in September because of my job. I was planning to both do sex work and design websites, but now I have to take a free course from a state sponsored organization (VDAB), which I'm still waiting for to have a place for me.
You were nominated for a YNOT Cam Award! Does being award-nominated change how you feel about your work? 
I never expected to be nominated, and it really showed me how much awesome fans I have and that I'm good at my job. It's also really helpful to rebuild my Twitter because a lot of people seem to skip Twitter accounts that don't have many followers, so I'm hoping that having "award nominated" in my bio helps with that.
Outside of your career, what are you most interested in? 
I love to read a bit every day, and it helps me to relax. Mistress loves to fish and I love hiking, so we go on long walks to good fishing spots. It's also a great way to get outside during the Corona crisis. We also love gaming, right now we're playing GTA Online together. We love to go to the shooting range and shoot guns. We have four birds: a budgie, a cockatiel and two conures.
If you could change one thing about today's world, what would it be and why?
I would change society's view on sex work. This has had a huge influence on both my life and work so far, and I really hope people will learn to finally accept us some day. We should at the very least have the same rights as others to go to school. When they deleted my Instagram account it had no nudity whatsoever, and they simply did it because I'm a sex worker.
Find Ariana Larssen on Twitter at @ArianaLarssen and on ManyVids right here.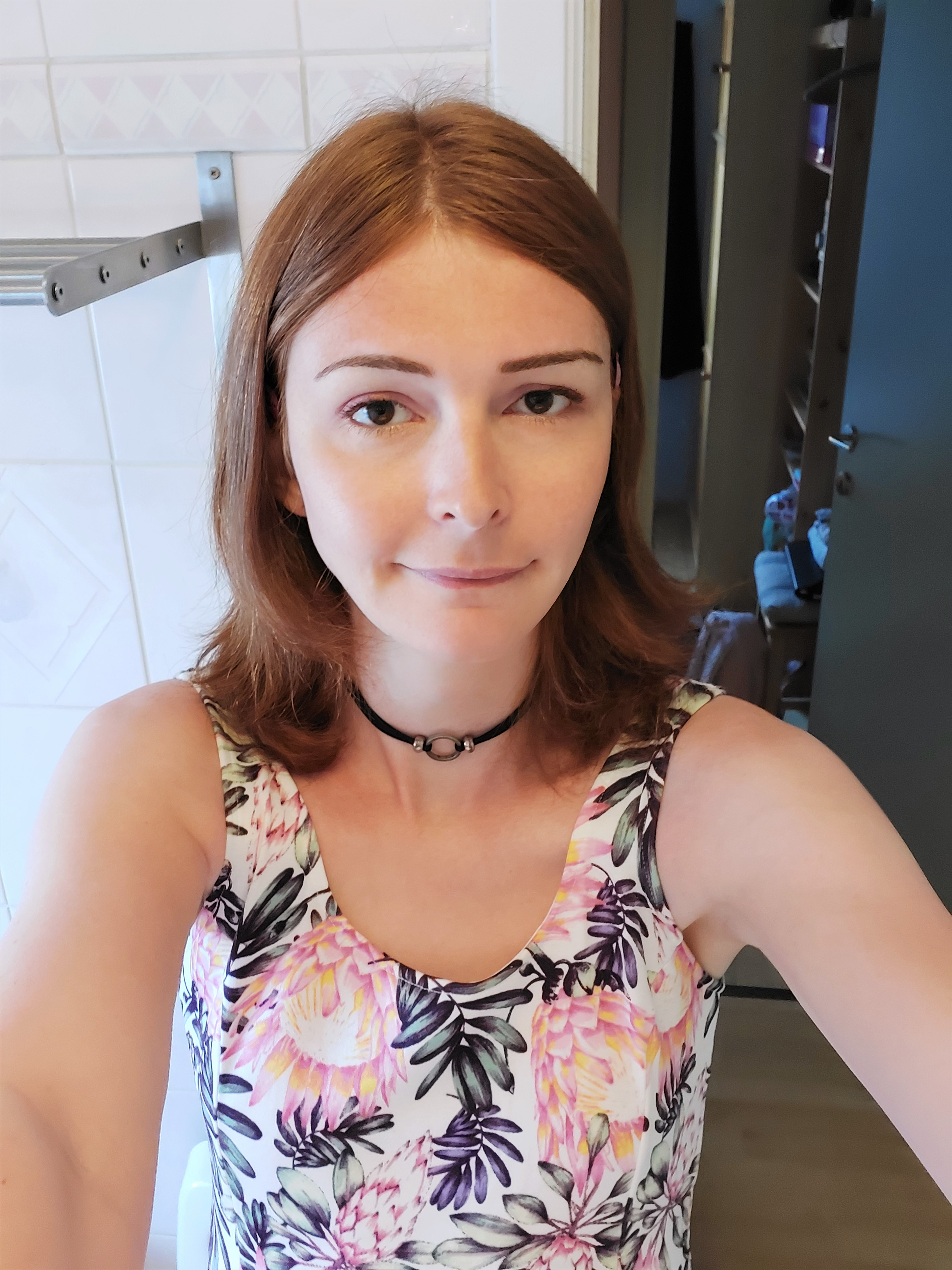 —
Erika is a sex positive people watcher (and writer). Email her at erika@ynotcam.com.