"I have never had a cavity in my life," Lily Craven shared. "I do not do anything special when it comes to my teeth. I have even had braces and still never a cavity. It must be luck because I do not have a secret to my teeth success to share."
"And yes, I do go to the dentist!" she added.
This piece of information in of itself was enough to fascinate me – yet, when we're talking about Lily Craven, there's so much more!
Currently 43 years old, Craven is originally from San Diego, CA and is currently living in Denver, CO. She has worked in the industry since 2016, and before that she was a homemaker.
"My ex-husband and I owned an oilfield trucking and storage company in Northern Colorado," she said. "I had a few random waitressing jobs throughout my adulthood, but I never felt as though I belonged or had any focused career goals."
She stumbled into the industry eventually though when she came across a pay-to-play group on Facebook while snooping on her ex.
"They were selling content out of their inboxes… When the divorce proceedings began, I started selling too. I was able to put myself through school full-time and provide for my family," she explained.
But because Facebook is Facebook, problems soon popped up. "I caught a 30-day ban on my Facebook account and needed to keep the income flowing, so a customer introduced me to Chaturbate," Craven said. "I did very well webcamming, and I loved the work."
"Being devastated from a broken marriage that left my self-esteem and self-worth at an all-time low, the industry empowered me when I needed it the most. My followers brought life back into me by telling me I mattered. They took an interest in my life, told me I was beautiful and made me feel special when I was performing. I am forever grateful for them," Craven shared.
"I became financially independent for the first time in my life, and I became interested in the marketing side of the industry… and in Spring 2020, I earned my first degree at 43 years old in Marketing/Management. It has been a fabulous journey."
Read on to learn more about this empowered member of our #cammunity.
—
YNOT Cam: What are some highlights about working online?
Lily Craven: The best part of working online is the freedom to create anything you want it to be. To be profitable, it is necessary to learn who your followers are, their likes and dislikes and what they want and need from me. It's learning why others think the way they do, what turns them on and why and what can I do to keep them satisfied — or wanting more. I have become a better, less judgmental person because of this.
A general observation I have made while working online would be the misconception that models are in competition with one another. This goes for both models and customers. I believe a customer likes what they like, and there is nothing one model can do different than another model to change that. For example, if a customer wants natural boobs, the customer is not going to buy from the model with implants.
This is the beauty of it all. There are customers for all types of ages, shapes, colors and styles. There is room for everyone. The models that I have encountered have been welcoming, supportive and encouraging. They are always willing to share tips and tricks and invite you to be part of projects they are involved in. There is always someone I can turn to in good times and in bad. I have developed friendships online that I believe will last a lifetime.
What about challenges?
My most recent challenges have been the cross over into the porn industry. Unfortunately, I ran into a few individuals who do shady business. Not completely understanding what I needed to do to safeguard myself, these individuals seized the opportunity to take advantage of me. Speaking with others in the industry, I have learned this is a common situation that newbies are confronted with. Bad business practices will never lead to a sustainable business. I am embarrassed for them, but life is all about lessons and it has led me in the right direction and to the right people in the industry. I look forward to what the future holds.
What is Denver life like in terms of sex work online and social acceptance in general? 
In Denver and the surrounding areas, I have received a positive vibe from the community when representing the adult industry at events or expos. But Denver is a conservative community, and the industry is not booming here. Pre-COVID, I traveled often to location shoots and events, and it's always great to come back home to a town that is slow paced and peaceful. I love it here.
You mentioned PDO threading… What is that, what was it like and why did you opt to get it?
I had PDO threading done recently at RN MediSpa in Greeley, Colorado by Regina C. Nunnally, RN, MSN. She introduced me to this procedure, which is a "mini facelift in the office." The benefits of not being put under and no down time appealed to me.
I had been noticing my face beginning to sag due to my age and unhealthy habits, so this was a perfect match for the results I was trying to achieve. There was little discomfort and cost significantly less than an actual facelift. I cannot wait to see the outcome after healing completely in about a week.
Who wants to get stretched out? I know I do 🤩 photos by the amazing:@GMarkLewis @chaturbate @Lily40xxx @ImLiveCom @789cams @gotmilf #milf #bigboobs #bigtoys #stepmommy #camgirl #ManyVids #flexible pic.twitter.com/Ou8olL2yZL

— LilyCravenxxx 💋 tlcandyxxx.com💋 (@LilyCravenxxx) June 4, 2020
Between boobs and PDO threading, this makes me think debates about body modifications in general. What do you think about debates that takes stands on certain types of body modifications and so on?
I am a performer and for my character to appear bigger than life, she needs to be glammed up. I believe that is me being natural because the glam is part of who I am. My style is part of what makes me, me. I have always been a girly girl who loves glitter, bling, big hair and high heels. I also believe as a performer we are creating a fantasy image and, for me, that requires glam. That is when my inner sexiness really arrives.
As far as plastic surgery and spa treatments at my age, why not?! I am not going to lie, I have been through some tough recoveries, but I feel fabulous after. I do not have a bad body image, and I am comfortable with the way I look, but I love the fact that I have the option to make improvements to my aging skin or saggy body parts. It truly has brought so much positivity to my overall self, and I feel great.
Outside of your career, what are you most passionate about?
Work is my passion. I enjoy what I do and the people I interact with daily. It allows me the freedom to be creative, explore new ideas, socialize with fascinating people and on occasion, party like a rock star — all while working.
As industry workers know, our line of work does not allow us much free time. I am lucky to be able to say, my job is my hobby.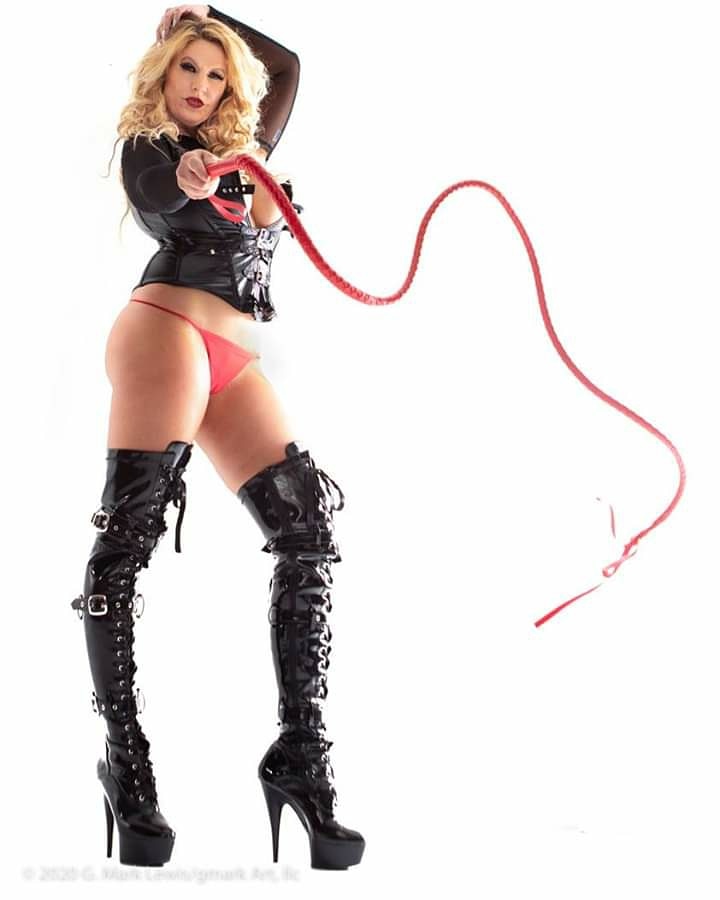 If you could change one thing about today's world, what would it be and why?
As a single, middle-aged woman, I have seen a decline in the way the dating process works. Men were taught to impress women by acting like a gentleman and putting their best foot forward. Women were taught to act like ladies. Somewhere along the line, basic etiquette and respect levels has been tossed out the window. I believe this has a negative effect on society, relationships, marriages and ultimately families that are left broken because a strong foundation starting with basic respect was never built.
I often hear people complain about the dating scene, yet most choose to "blow the way the wind blows." To answer your question, I would change societies standards and expectations we have for one another to a higher level.
Any closing thoughts?
The fabulous part of being human is we all have different opinions on what we believe to be better or worse, right or wrong, ethical or unethical. Having the understanding that each voice is simply that: an opinion.
I find it fascinating to hear different points of view. The way that people conduct their lives, why they have the fetishes they do and why they think the way they do is what makes this world we live in so diverse. We all come from and experience different things in our lives than the person sitting next to us, so their belief system is not necessarily going to coincide with mine — and that is okay.
Be gentle with one another and embrace each other's differences. The only way to fix the problems we have been faced with is to start with within ourselves.
Find Lily Craven on Twitter at @LilyCravenxxx and on Chaturbate right here.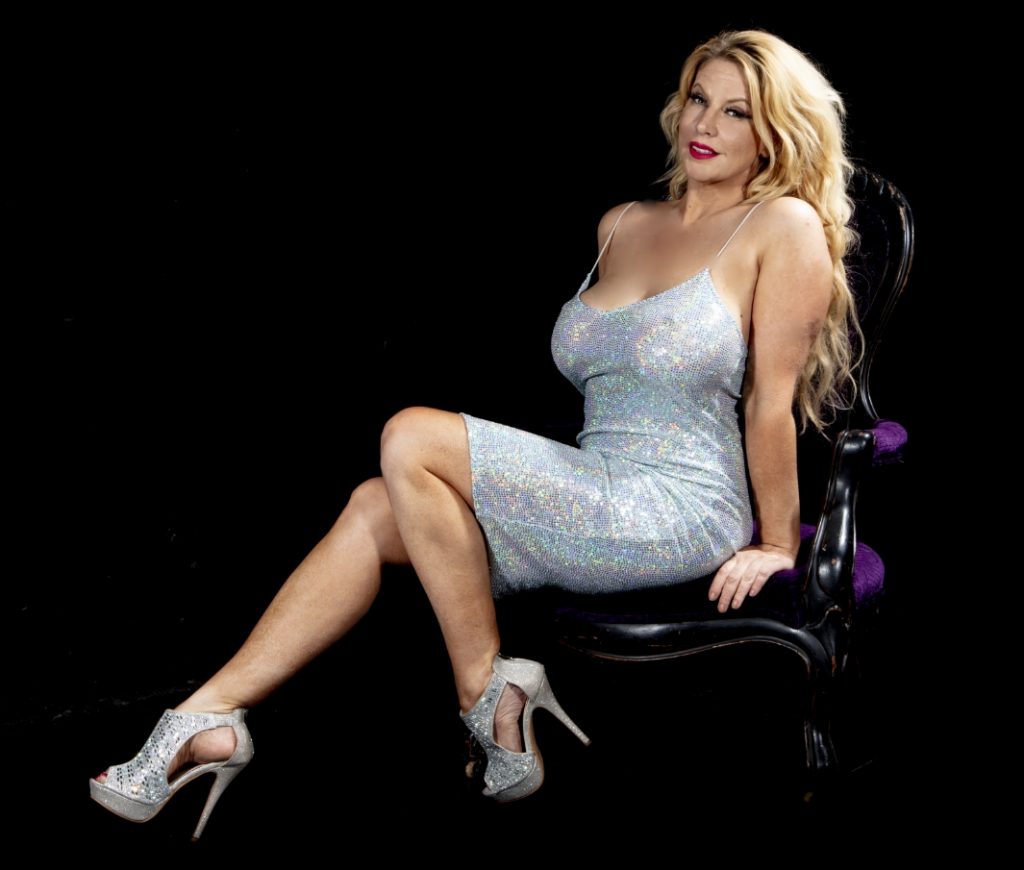 —
Erika is a sex positive people watcher (and writer). Email her at erika@ynotcam.com.
Images of Lily Craven by @GMarkLewis.