One thing's for sure about Vicky Plush: She has seen a lot.
Currently thirty-six years of age, Plush is originally from Puerto Rico. She moved to Florida after Hurricane Maria devastated the island, along with Dominica and St. Croix, in September 2017.
"My journey is kind of interesting," Plush shared with YNOT Cam. "I came to Florida three years ago after lost everything in Hurricane Maria."
"I came here on October 2017 with $165, baggage and my kid because the conditions there were not the good ones. I took my last check and bought the tickets, and in a week I found a job in a fast food restaurant. That wasn't sufficient to save to have my own place, and my goal has always been to find a job in accounting."
After enduring a litany of hurdles related to housing – "I moved after the person where I was staying kicked me out because she thought that I was having an affair with her husband" (she was not) – and the job market – "Every day my new job was to apply for a job" – things finally started to settle down for Plush.
"I finally found the job I wanted in a car dealership in the Accounting Department, which is my strong area, with this amazing Monday to Friday/8-5 daily routine," she shared. "Boring, right? For me, it was 'woohoo yeess!'"
After about six months though, Plush was fired. She was having medical issues and was deemed "unreliable." But, "today, I am thankful they kicked me out," she said.
"That day — May 1, 2019 — I talked to my boyfriend. He was the one that showed me about camming sites and the content creator world. I talked to him about becoming a cam model because it seemed super easy to do," she explained. "I started super basic — no lightning, no set up, no outfit, no nothing" — but she's been online ever since!
Read on to learn more about Vicky Plush's cam journey over the past year and what she's learned in that time.
—
YNOT Cam: So, you got started on cam pretty quick, but how did you learn about everything it takes to work online? How did you get accustomed to it?
Vicky Plush: Without knowing what to do on cam, it was super weird.
I started super shy and super insecure of my body on CAM4. I am fat, with a lot of insecurities, stretch marks and cellulite. I have vitiligo on my private areas. I had nothing, not even a beautiful set-ups.
People started loving my body the way it is and my personality, so I started to feel super comfortable in my skin. Then I moved to other websites because you can't have all the eggs in one basket. I tried Chaturbate, CamSoda, Streamate and now I am on xHamsterLive.
Being an adult entertainer or sex worker — whichever you wanna call it — is a serious decision. It is a real job that comes with responsibilities. It takes time to build your brand and fans, and you need to put a lot of effort in if you really want to do this as a full time job or side hustle. Other than that — enjoy yourself, love your body, engage with your audience, be you and never let people disrespect you.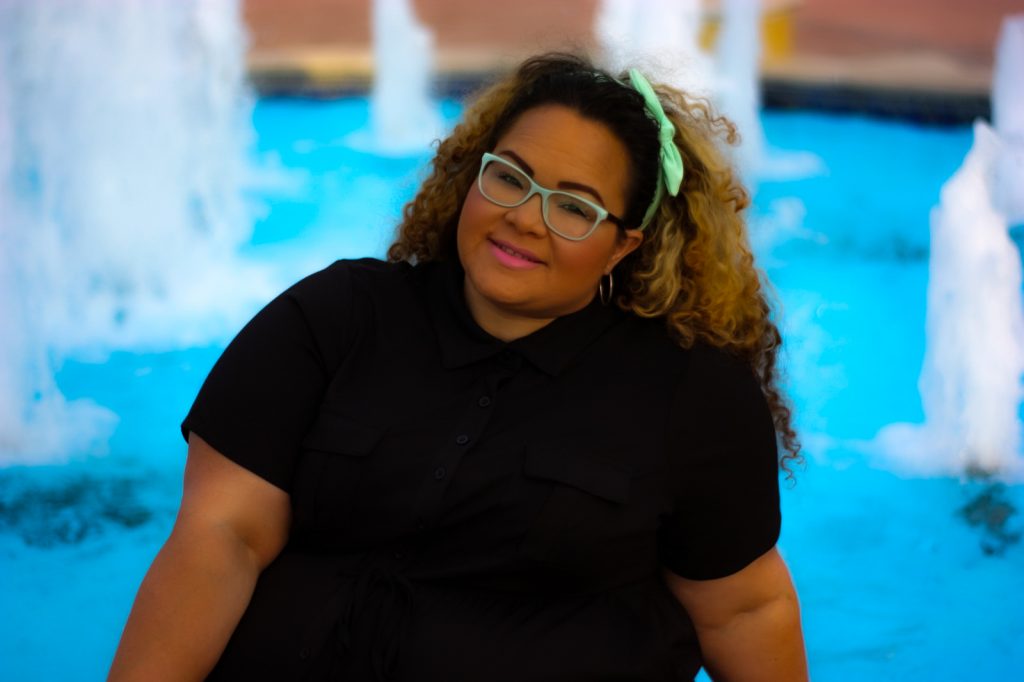 What are some of the best things about working online in your opinion? What about challenges?
Best things? You are your boss, you create your own schedule, you decide what, when, where, how and how much.
Challenges? In my case, I still do not consider myself bilingual. There are times where I am like "Sorry, what you say?" But even with that, I still have guys that follow me and talk to me every day and they love my personality.
Challenges in general — Remember you are not the only one in this industry. Working online gives you freedom, yes! But also, this is a full time, 24/7 hustle. You need to be a self-learning person and make your own research to get better at what you want to sell as a brand. You need to put a lot of effort and time for people know that you exist. Also, engage with people every single day because they are your potential fans in the future. You also need consistency — that is the hardest part of doing this work in my opinion.
I am still working on it. Some people will help you. Other people will envy you so you need to have a very thick skin. This is not just like "okay let me take the picture" and boom post it. You need to invest in yourself and in your image.
I see you had a coaching sesh with Nikki Night. Especially now after having one, do you think it's important to becoached or mentored in this way?
Yes, please have a coach because they can give guidance on what you could do. Then, you can put your sauce and personality to those tips. Remember: They have more experience.
If I got to know how much a coach could have helped me from day one, I would have had it. But at the same time, I don't feel bad for not having one since day one because I learned from scratch by reading, by visiting other models' rooms, by taking seminars, by watching porn and watching YouTube videos. You will have a lot of people telling you what to do or don't do – yeah, okay – just remember what works for them doesn't mean that will work for you.
Now, that I am with her, it is just fine-tuning the details and focusing on having a stronger image and generating more traffic to my sites.
Was it intimidating to reach out and ask for help in this way?
Intimidating for reach out to her? Not at all! She was super open and sweet since the beginning and that makes me feel relaxed and confident.
I did have other coaching experiences where I did feel super uncomfortable and intimidated even to speak and ask though. So, if you are going to pay to someone to coach you, make sure that person is nice, knowledgeable, experienced and willing to hear you.
I had my first 1-1 session with @Nikki_Night today and it was super productive! Was a great coaching session!!

She is super sweet and I felt super comfortable talking to her!

Highly recommended!

— Vicky Plush (@VickyPlush) July 24, 2020
You mention being new to Plumper Pass. What prompted you to shoot content for a studio?
To be honest, I never thought or I never looked or expected to shoot with a company like Plumper Pass. I remember they posted a poll on Twitter asking something about hardcore, softcore, solo and so on. I did that poll, but also I commented on the post without expecting anything. Right after that, they sent me a private message and — boom — we connected. I sent them my pictures. From there, everything flowed.
At the beginning, I was like "mmmm nah I don't want that" because some models told me that companies don't pay too much. But I never looked or never asked Plumper Pass to shoot me. They asked me, and the opportunity for me to do something different, more professional, have that experience… I mean, fuck it, you only live once!
It was a good experience, and I enjoyed that shooting so much. For me, everything was very professional. The Plumper Pass owner, the makeup artist, director, the male performer — everyone was nice and professional at every moment.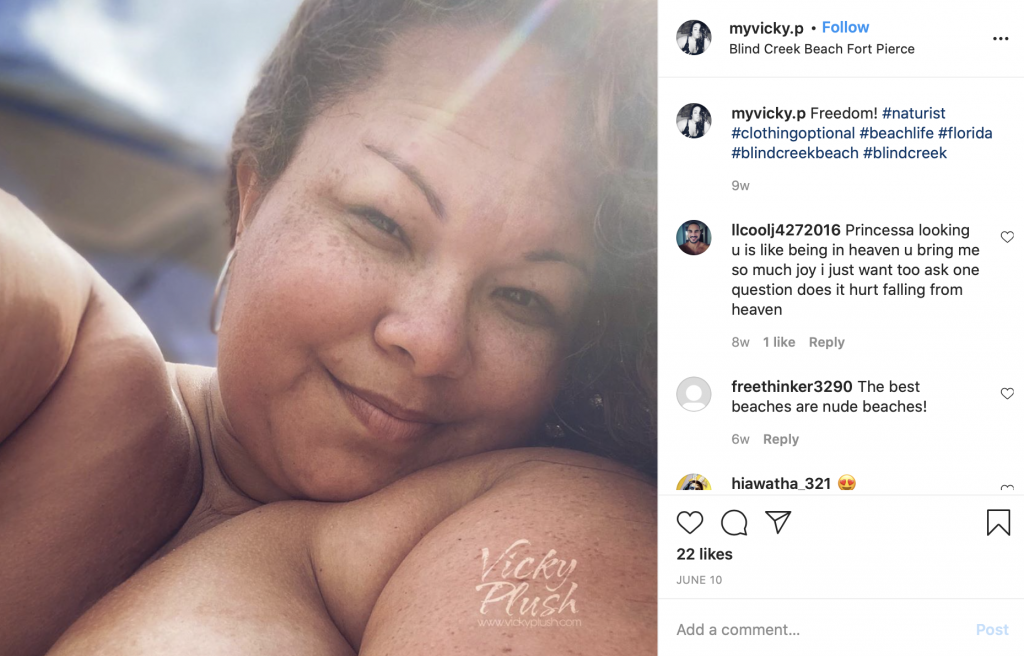 Outside of work, what are you most passionate about?
Photography, editing videos and taking photos, plus being in contact with the nature and the beach. Also, becoming an avid reader, which is something I am dealing with still.
If you could change one thing about today's world, what would it be and why?
Oh wow… First, the cancel culture practices some people are adopting as a way of having clout and probably feeling more powerful from others. If people knew how much harm this practice can do… We can differ and have different point of views, and that is totally fine. But in the moments in which we are living, differing results in some people wanting to cancel you just because you don't think like them.
I am a mom, and the world that we live in is super rough. I would like the growing generation to have a world with more empathy and respect and less or no evil.
Find Vicky Plush on Twitter at @VickyPlush.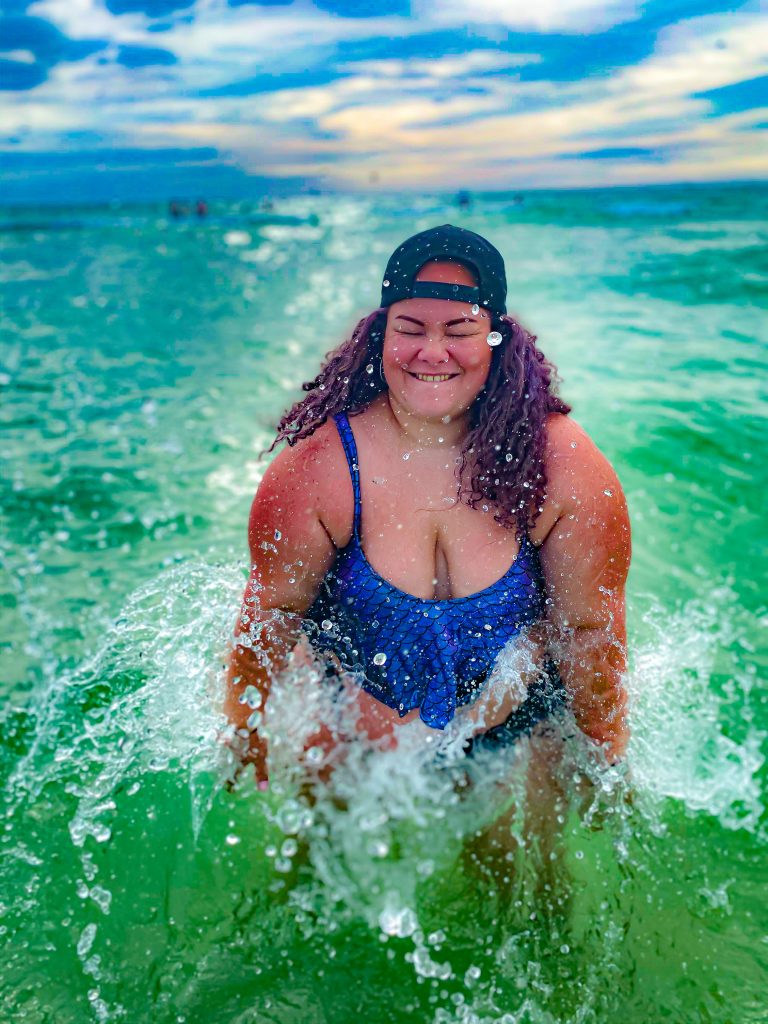 —
Erika is a sex positive people watcher (and writer). Email her at erika@ynotcam.com.