An Aquarius currently age 30, Katherine Green has been in the adult industry for over four years.
"I'm originally from California originally and have lived here most my life," she shared. "I grew up partly in the Bay Area and partly the central coast of California. I've also briefly lived in Portland, Oregon and Ensenada, Mexico."
Green is highly skilled at her craft and trained under Isabella Sinclaire, a legend in the game, for Domme Collective. She practices "Sacred Dominance" in her work.
"I have a background in reiki, tantra, psychology, holistic health and hypnosis that I use in my sessions to provide a safe space to let clients free their minds, energy and control," she explained – and she then took some additional time out to elaborate on what all that actually means, as well as share more about her work within the community in general.
—
YNOT Cam: What prompted you to begin your career in the space?
Katherine Green: I worked in mental health treatment before I joined this industry. I ran healthy eating groups for treatment centers and also did marketing for that industry.
Much of my Femdom career has been in-person. NiteFlirt was the first online platform I started with. I joined NiteFlirt as a way to improve on my verbal domination skills and help keep my income flowing when it was slow for real time sessions. I started doing clips as a way to build my brand, have more of a canvas of creativity and bring in more sessions.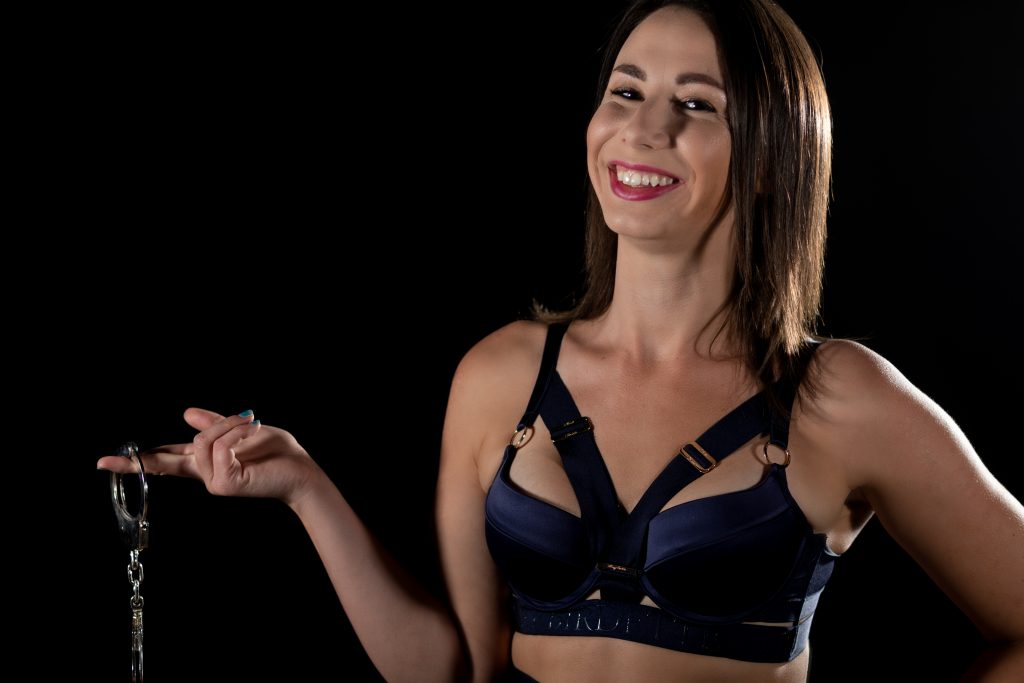 What is "Sacred Dominance"?
Sacred Dominance is holding a sacred space for healing within BDSM play. It's creating a mindful and intentional session geared towards holistic healing and using that powerful energy to create something beautiful and to promote growth.
For someone to have so much trust in another to engage in BDSM can be transformational with the right intention. For me specifically, it means mindfully engaging and connecting to the person's spirit and purposefully using the energy in session for good, other than just going through the motions.
What are some highlights, challenges and general observations you have about working online as compared to IRL?
Sometimes online sessions — as compared to IRL — can have more of a disconnect. It's hard to get the same adrenaline and power rush as playing with them in person.
On the plus side, there's the freedom. I can work from nearly anywhere! Having the safety of not meeting anyone in real life is a relief, too. With online work, especially content clips, there's a bigger potential for higher earning. In person, there's a physical time limit of how many sessions that I can do in a day. But with clips, it's residual income and the target market is worldwide.
Have your video chat sessions expanded or increased in demand during COVID?
I offer cam sessions through Skype and NiteFlirt. Most cam sessions come through NiteFlirt. Also, clients book with me through email.
Since COVID hit, I've definitely seen an increase in demand for online play. Isolation and quarantine cause inevitable loneliness, so clients need a place to connect — cam is a safe way to fill that need.
Enjoying the sun? ☀️👽 pic.twitter.com/cr9yy8TzRU

— Ms Katherine Green (@MistressKGreen) July 19, 2020
You used to be known as Katarina Fox. Why the name change? For other models who may be thinking they'd like to rebrand like this, what are the key steps?
Yes, it definitely hasn't been easy, but it was worth it to me. I switched to Katherine Green because it now fits so much more with who I am as a Domme and as a person. I didn't resonate with the name "Katarina" anymore.
For other models thinking of rebranding, I'd say the first step is to be absolutely positive it's worth it to rebrand and to plan everything ahead. Rebranding is risky, so spend enough time weighing the pros and cons and thinking ahead to see how much business you potentially might lose or gain because of it.
Having a mailing list or a way you can contact all your contacts and update them on changes definitely helps. Then, go through all the accounts and make the changes, while still referencing the old name, so clients and followers can still know where to find you.
Outside of your work, what are you most passionate about?
I'm passionate about resilience and growth, plant medicine, and learning about other cultures and what we can learn from them.
If you could change one thing about today's world, what would it be and why?
That's a tough question! There's so much pain and suffering on earth today that it's hard to pick just one thing — however, if I had to pick one, I'd say the way people communicate and understand each other. For there to be more of a universal cultural human norm to place an importance on listening and understanding the other, other than just talking at someone.
Find Katherine Green on Twitter at @MistressKGreen.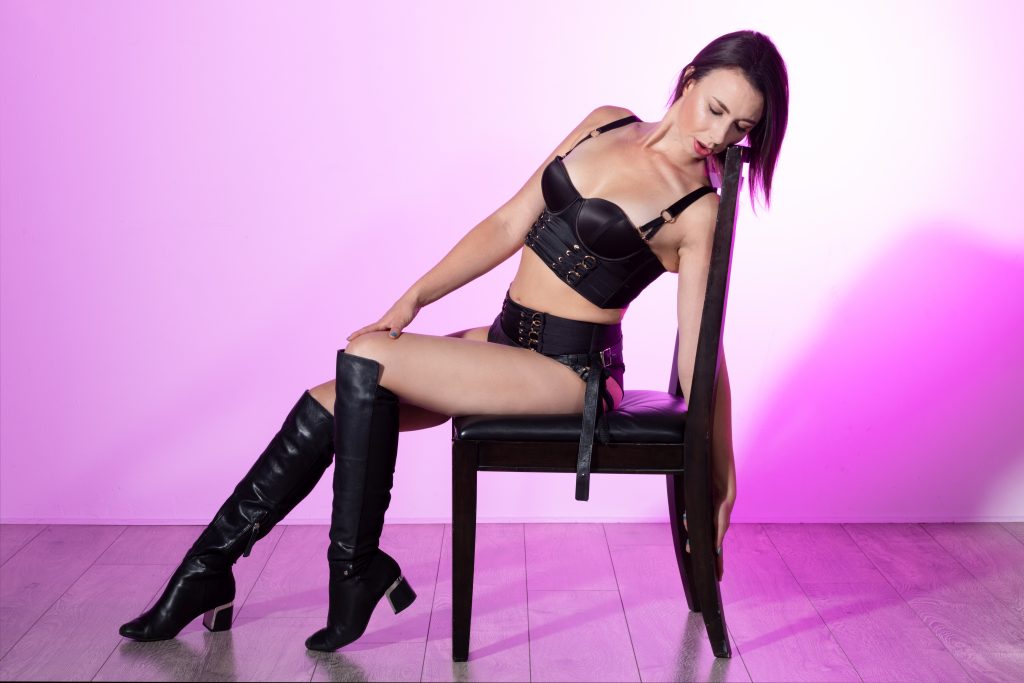 —
Erika is a sex positive people watcher (and writer). Email her at erika@ynotcam.com.