Alexa Grey has been working in the adult industry for four years now, and she calls herself a "late to the game performer." Born and raised in Canada – British Columbia specifically, she was in her thirties when she began.
"Fun fact about me: I am a Gemini, which makes it easy for me to live a double life!" Grey shared. "I live in a smaller city [in Canada], and no one here knows that I am in the adult industry."
"It is fun living a very 'normal' vanilla life, as well as this hot, naughty and exciting alternative life in a taboo industry," she enthused.
Read on to learn more about Alexa Grey and her path in the adult community.
—
YNOT Cam: What prompted you to begin your career in the adult industry?
Alexa Grey: As I was getting into the industry, I managed a spa as well as a little modeling on the side. While I was getting out there more on social media with my boudoir modeling pictures, I was contacted by fans and a couple companies asking if I would consider doing more adult content.
I will be totally honest — I didn't think I would be able to do it as I am actually conservative and shy when it comes to my own body, but the thought of it really turned me on a lot! So I thought I would give it a try, and I loved it! After I shot my first solo, I was wanting more — and then after my first B/G, I was hooked!
Raspberry martini time!! It's Sooooo delicious 😋 Who wants to buy my next drink? pic.twitter.com/zYa8Kg51P3

— Alexagrey6969 (@alexagrey6969) October 21, 2020
What are some of your favorite things about working in the adult industry?
It has been an adventure for sure! I had no idea what I was doing or getting into when I started. It was a huge learning curve.
I have to say one of the best things about this industry has been meeting and working with some really amazing people. I also have to say my fans are the best part of this industry! I love going to trade shows every year and meeting my fans in person. It makes me feel so good knowing that they love watching my work as much as I did making it!
What about challenges?
It has not always gone smooth, and I have had to learn to who to trust and who not to. I was lucky to have met a few amazing people that were a huge help to me in the beginning. I realized quickly that it is a very competitive industry and not everyone has your back. I had to learn to ignore the rumors and not get caught up in the drama.
Another challenge was – and is — my location. Being that I am from Canada, I found it difficult to be able to shoot as much as I wanted. Unfortunately, there is not much industry work where I am from. Now, it is even harder with things in the current state.
Your Twitter account was recently hijacked – literally — at 111k, which is horrible! What happened?
I received and email on a Friday night from Twitter saying that someone has just logged into my Twitter account from Glasgow, Scotland. I immediately went and checked my account and — sure enough — not only did they hack it, they had already changed the password and the email associated with the account so I was not able to access anything!
I was in shocked, devastated and felt sick to my stomach! ALL my hard work over the past four years gone in a matter of minutes. I lost all 111k of my followers. To make matters worse, they also hacked into my email and tried to access my PayPal and Amazon accounts. I had to freeze all my personal bank accounts and credit cards. I felt so violated and crushed…
So, my advice is to do the double identity on your social media accounts and change your passwords often. Also having a backup account is a good idea. Make sure when you follow someone on your main account, you follow them on your backup account too.
I have started a new Twitter, which is @alexagrey6969. I am going to be working hard to build up my following again. I may never get back up to 111k, but I am hoping that my fans, production companies and fellow performers and models are able to find me again.
Outside of your career, what are you most passionate about?
I have many interests and passions. I love to be outdoors. I love being on the ocean boating and fishing, at the beach or on nature walks in the forest. I am so lucky to live where I do as I am surrounded by nature's beauty!
I love live music, comedy shows, dancing and Hookah lounges. I have two favorites in Las Vegas I would go to every time I came to town…
If you could change one thing about today's world, what would it be and why?
Oh, this is a tough one because there are so many things I would want to change! Of course, one of the biggest is eliminating this horrendous virus that has plagued the world and restore life as we knew it.
I miss being able to just live! There are so many rules, regulations, masks, arrows, signs, restrictions and confusion now. I want to be able to hug freely again, see others smile back at me and go to the store without feeling like I am a zombie in a bad horror movie. To be able to go out and mingle… I want to be able to meet new people and, for the love of god, I just want to dance again! So many normal things we did before that we took for granted…
Once things get back to normal and I can travel again, I would love to get back to shooting. I am missing it so much!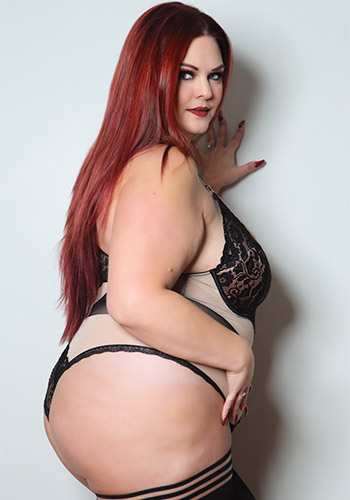 —
Erika is a sex positive people watcher (and writer). Email her at erika@ynotcam.com.