Cherry.tv recently announced that they've successful completed the platform's closed beta launch, continuing a process which began with alpha testing last November.
"Our closed beta consisted of two days of tests on December 21st and 22nd for 120 invited users," explained Paul Ashworth, VP of Business Development for the company. "We wanted to test the platform in a live environment in preparation for our global soft launch."
Cam models who participated in the closed beta launch included CiaStella, Sabien DeMonia, Violet October, GemuineGem and GoAskAlex. As the new Cherry.tv inches closer to its grand opening, the platform continues to generate positive reviews from models and users alike.
"It was an amazing experience all-around, and I honestly couldn't keep up with all the gifts and messages I was receiving," Cherry.tv Brand Ambassador DeMonia said. "The audience was so engaging and fun!"
One guest user wrote that the "platform is just incredible and I really enjoyed the experience."
"Cherry offers several tools and features to keep users engaged with the model – and let's just say there was never a dull moment on my screen," the guest user added.
To facilitate participation during the closed beta launch, invited users were given free tokens to test all the platform's features.
"Cherry.tv held five shows in total, all one hour each," a Cherry.tv rep explained. "Throughout the process, the team collected feedback from both models and viewers. All the information acquired from these two days of shows will of course be used to optimize and make improvements to the platform."
October said it was "such a treat to participate in [the beta launch experience] and to witness everything coming together ahead of the hard launch," adding that she "cannot wait to see what the team does next!"
The global soft launch of Cherry.tv is slated for February 2021, when the platform will again welcome several performers to put on daily shows to help optimize the platform even further ahead of its grand opening.
For more information and to keep up with new announcements from the company, follow Cherry.tv on Twitter at @cherrytv.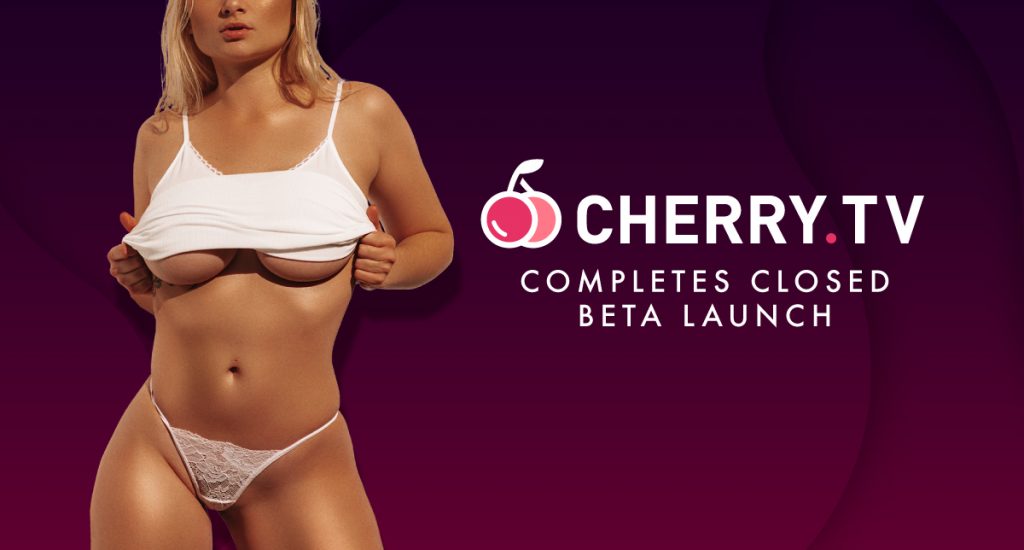 —
Erika is a sex positive people watcher (and writer). Email her at erika@ynotcam.com.