The Camming Life podcast series "Sex Tales" has released episodes eight and nine (the season finale) — and boy are they good ones!
Hosted by Chaturbate broadcasters Lana del Bae and Melody Kush, "Sex Tales" aims to take listeners behind the scenes of the adult industry with some of the top performers and insiders for a look behind the curtain.
Episode eight features adult performer performer Kira Noir. In the new episode, Noir talks to del Bae and Kush about "about their love for threesomes, the importance of lube, and just how you can find the g-spot," Camming Life said in press material.
The trio also discussed their favorite sex toys and what it's like to host a major awards program. Kira also shares favorite porn scenes and what's maybe the wildest break-up sex story heard to date. (Hint: They did a scene with their ex a day after they broke up… Yikes!)
"They also open up about their path to self-discovery how they have rediscovered their gender identity," Camming Life said in press material. "As a Pornhub Ambassador, Kira also talks to the squad about the war on porn and just what it means for sex workers…"
"Chaturbate is thrilled to be a sponsor of 'Sex Tales' and help takes fans behind the scenes of the adult industry to hear some of the very real and comical stories from cam stars, influencers and pornstars," said Shirley Lara, Chief Operating Officer of Chaturbate. "Kira was an amazing guest and brought a fresh perspective to the war on porn, the BLM movement in the adult industry, and true life as an adult performer. We loved this episode and hope the listeners do too."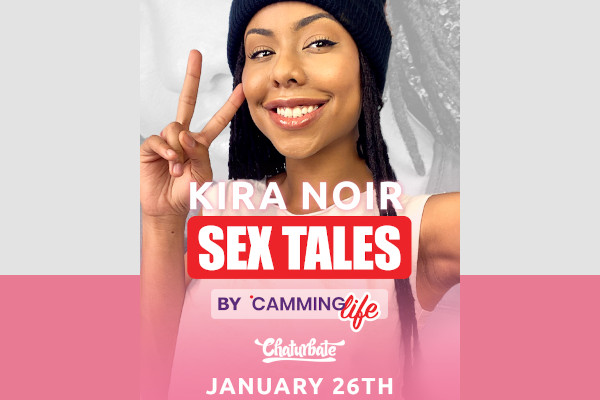 Episode nine of "Sex Tales" was just released earlier this week. The series' season finale features an interview with trans performer, actress, singer, "RuPaul's Drag Race" runner-up and activist Peppermint.
In the hour-long episode, Peppermint "opens up about sex and dating as a trans woman, the infamous club scene in NYC and participating in the presidential inauguration," Camming Life said in a statement released Tuesday, adding that "Peppermint also addresses trans representation in porn and media and what she hopes to see change."
"Peppermint was such a great guest for the season finale of 'Sex Tales,'" said Lara. "It was wonderful to hear some of her hilarious stories working in the club scene of NYC, performing on 'RuPaul's Drag Race' and opening a show on Broadway. It was also eye-opening to hear her perspective on the adult industry as a trans woman. We loved this episode and hope that 'Sex Tales' listeners learn as much as we did."
This most recent episode featuring Peppermint wraps up Season One of "Sex Tales," but Camming Life said the show will return for Season Two in the Spring. I, for one, am super excited!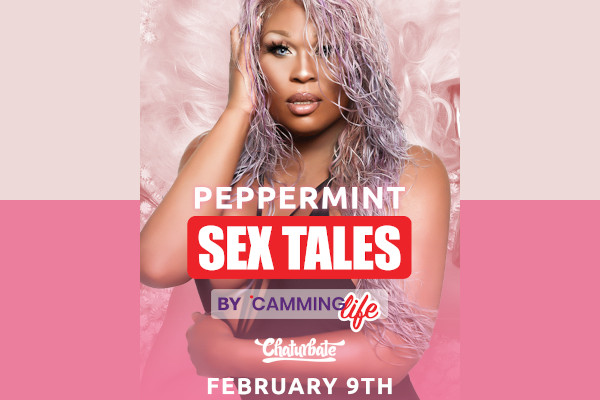 —
Erika is a sex positive people watcher (and writer). Email her at erika@ynotcam.com.