When you think about sustainability, is your next thought about online content production and sex work?
Yeah, we didn't think so.
But according to Dazed Digital, Pornhub is trying to get its users to "fuck the planet right."
Let us explain…
Dazed Digital recently reported that Pornhub is no stranger to creating "unique" (read: stunt, clickbait) campaigns to spread the word about important causes. In the past, the company has launched "worldwide campaigns" to "help with the coronavirus pandemic, support indie cinema, offer valuable sex education, and encourage people to vote."
Add to that list this new campaign, which is called "Sexstainability" and is apparently/supposedly building on its 2019 environmental campaign.
Dazed Digital reported the following about Pornhub's current campaign, with editorializing added by us.
The 30-day campaign — we don't know when the 30 days begins or ends though — comprises a new channel of videos teaching you how to "fuck the planet right."
In what the site is calling "Jerk Off Instruction" (JOI) videos — it's actual clever to think of JOI vids masking as sustainability instructions, and the pearl clutching tone with which Dazed presents JOI here is hilarious — Pornhub models provide alternative instructions on how to be more sustainable. These include: mitigating food waste, saving water and electricity and recycling responsibly.
Every view under the channel will be turned into funds which will be donated to 2030 or Bust, an initiative teaching people how to reduce their carbon footprints.
Sure!
"We're excited to educate people in a meaningful way that will not interfere with their regularly scheduled programming on Pornhub," Pornhub brand ambassador Kira Noir said in a press release. "Combining two things people really enjoy – sex and sustainability – made the most sense in creating our 'Sexstainable' initiative. It's important for all of us to get down to business and come together… literally… to help save Mother Earth."
Dazed Digital also reported that this "new campaign comes almost two months after a New York Times investigation detailed the prevalence of non-consensual videos on the site… A week after its publication, Pornhub announced sweeping changes to its moderation policies, banning downloads and blocking uploads from non-verified users."
The possibility that this positive sustainability campaign may be intended to help clean up more than *just* the environment sounds a bit more like the Pornhub we know.
Regardless, all this talk about sexy sustainability got us thinking about some simple ways cam models could embrace sustainability in their own way.
Use LED lights in your room
Although you most likely use regular LED lights in your home, we're bringing up the LED light's slightly more fun friend — LED colored-lighting — because of its ability to transform any room from mundane "blah" to "whoa."
You most likely already know that LED lighting is better for the planet, but the following information from Energy.gov explains just why that is.
They wrote, "Widespread use of LED lighting has the greatest potential impact on energy savings in the United States. By 2027, widespread use of LEDs could save about 348 TWh (compared to no LED use) of electricity: This is the equivalent annual electrical output of 44 large electric power plants (1000 megawatts each), and a total savings of more than $30 billion at today's electricity prices." Dang!
If you're looking to add this type of lighting to your room, consider products from OIO Design — like this super duper cool floor lamp. It's got plenty of good reviews and is currently on sale!
Image via Insta here.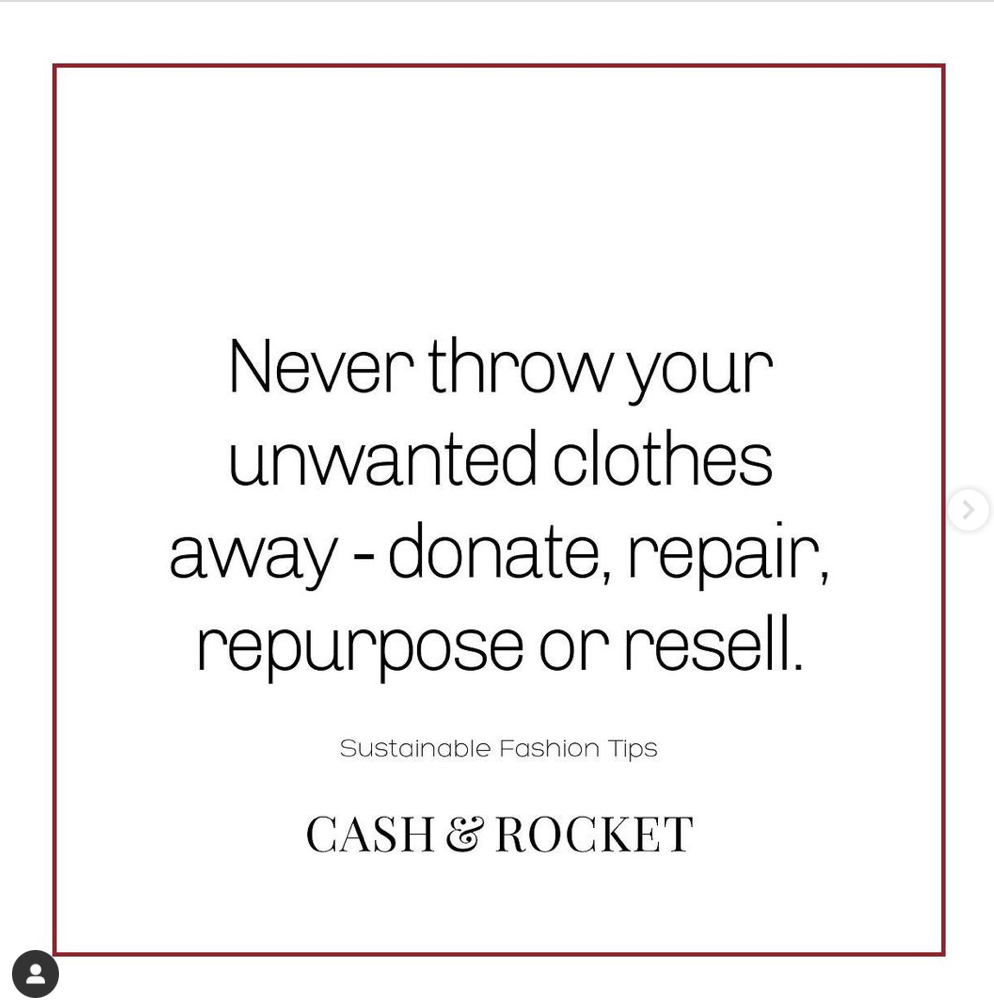 Use sustainable beauty products
We all go through oodles of beauty products every year, and the truth is — some brands are just more sustainable than others.
If you're hesitant to change up what you currently use, we get it. However, we ran across this wonderful article from Teen Vogue that features 15 sustainable beauty brands you can choose from if/whenever you decide to make a switch. It includes a range of products from things available at your local drugstore to things that seem "higher end." And if "big beauty" is not your vibe, it looks like there are a couple items from smaller brands — which may open up your discovery to a new line!
Other ideas
To finish up this piece (because we know we could go on forever), the following are a few more easy sustainable switches to consider:
— Depending on your diet, there are different options to enhance sustainability. Buy sustainably raised meat and sustainably produced dairy and eggs. Consider getting veggies from local farms.
— Buy sustainable clothing and avoid fast-fashion. (This link will take you to a series of Teen Vogue pieces on sustainable fashion and related sustainable subjects.)
— Consider making content and clips for Earth Day (that's on April 22nd) to engage your fans and compel them to take action to fight climate change.
— And finally, this link will take you to an article on Energy.gov that lists ways to stay sustainable at work and home.
Image via Insta.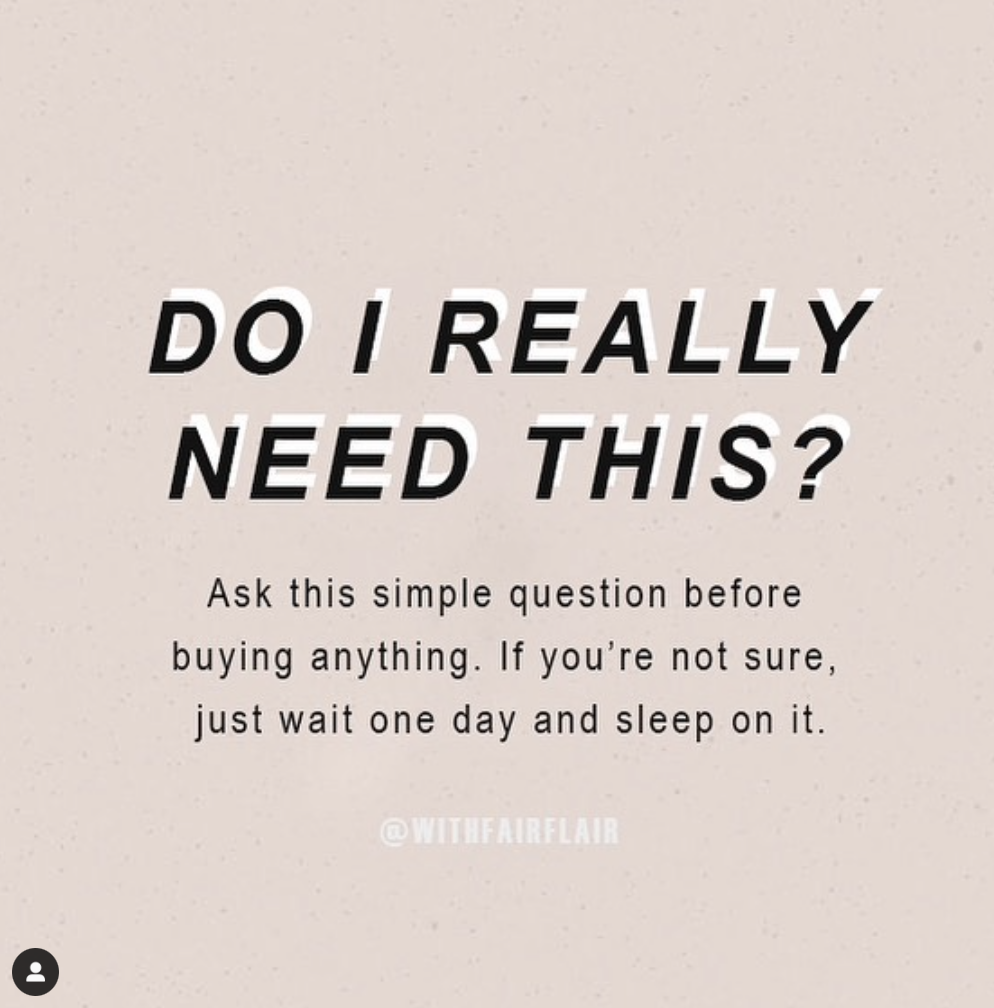 —
Abbie Stutzer is a queer, non-binary writer living in Kansas City, MO. You can find them doing witchy stuff at home with their numerous pets or at the local animal shelter saving lives. Contact Stutzer via abbie@ynotcam.com.
Background header image via Unsplash here.