Ashe Rose has been working in the adult industry for almost four years.
"I started out at 19 selling underwear for extra cash while working full time at a coffee shop," she shared with YNOT Cam. "Then I started camming in March 2017."
"I'm Canadian and originally from a super isolated area. I'm kind of at a midway point now of where I want, but I really want to move to a larger city — for better craft supplies mostly!" she continued.
Fun fact about Ashe Rose: She's super crafty and really good at sewing. "Another fun fact people might not know is I'm pretty decent at automotive repair. I took auto for several years in high school because there weren't really any art or creative classes, and I still have interest in different machinery."
Read on to learn more about this pioneering model — she can fix your car, sew you a custom dress and inspire many friends and fans online in a unique, artistic way!
—
YNOT Cam: What prompted you to begin your career online?
Ashe Rose: I've had a few odd jobs. I've been a librarian, museum tour guide and worked in a few coffee shops. Right before and just after I started sex work, I was working 40+ hours a week, then I would cam after work trying to make ends meet and just live a decent life on my day off.
After running myself into the ground, getting a few good months online, plus my boss screwing me out of a position that they were already making me do the work of without the raise, I knew I didn't want to do it a second longer. It was dead end anyways. So I quit my coffee job and planned to rely completely on sex work but ended up getting hired for my seamstress and fabric sale job very quickly after.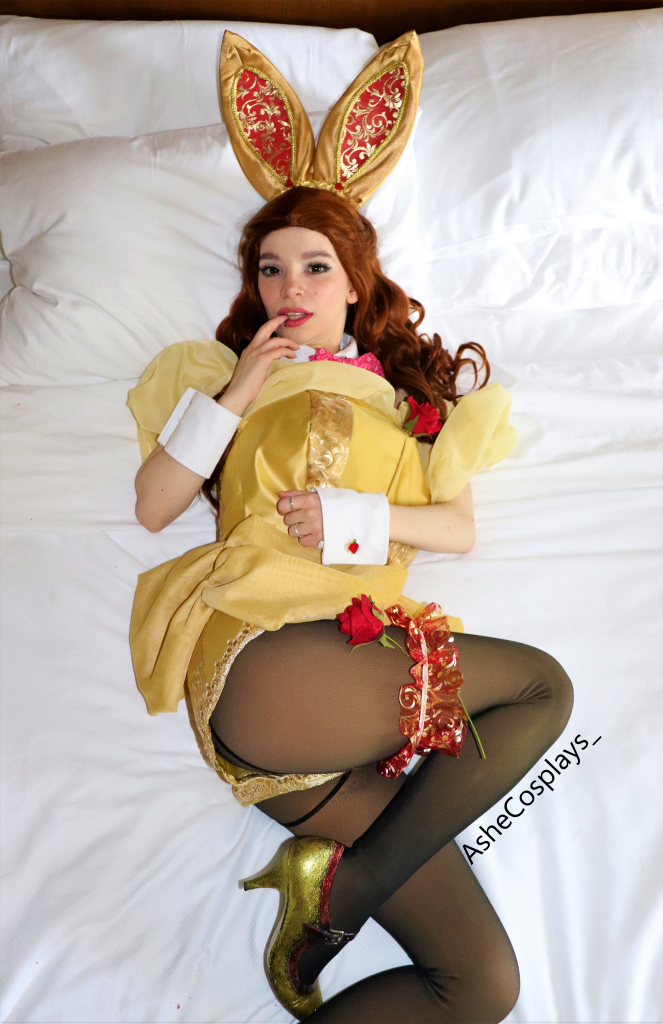 What are some best things about working online? What about challenges?
The highlights are definitely the friends I've made and the ability to make income even on bad or bedridden days. I love that I can explore my creativity and sexuality freely.
Working online can be either amazing or the absolute worst and it all depends how good you are at motivating yourself. It's absolutely fantastic when a partner or friend helps motivate you, and I have several people that help hype me up and keep me on track, but that's definitely something that'd be more difficult if I had to rely on my own motivation alone. I often isolate and spiral in depression especially if left alone as I always feel I should do more than is possible for me, so it's good to have people IRL and a huge online community that gives me support when I feel like I'm not good enough just because I might not be able do as much as others could.
I enjoy that I can go to conventions and meet people I've looked up to for years as an equal because — without the internet — I would have never been appreciated for my art.
Pink Mercy photos coming to a fan site near you 😝
Kinda super happy with this🥰 pic.twitter.com/MVYUts9O5s

— 🔞💗BEST COSPLAY CAM 2022💕🔞 (@LikeMyAshe) February 21, 2021
Your Twitter bio shares "Aspie with Fibro" — How does managing chronic health issues impact your work online?

I definitely can say it impacts my work. I'm very detail oriented and think things through, sometimes to an extreme. I have a lot of ambition and creative ideas, and I'll sometimes push myself too far creating stuff that I'm bedridden due to pain and stiffness the next day. Or, I'll have so many ideas I get overwhelmed and just do nothing but stare for what can be minutes or an hour. I have previously collapsed multiple times while at other jobs and am so thankful that working online I don't have to worry — I can just tell my fans I can't stream and they usually understand.
I find it harder to connect with others but being online has made that a lot easier. I find I can be far more naturally myself on stream or through messaging apps than I probably could be in real life talking one-on-one as I get super anxious the first time I meet most people. Online chat can break that weird barrier so I'm less shy once meeting. I definitely face challenges due to chronic health issues, but overall online work is such a blessing as I wouldn't be able to live close to as comfortably otherwise.
On BongaCams now come hangout 💕 pic.twitter.com/WEE9SyfblD

— 🔞💗BEST COSPLAY CAM 2022💕🔞 (@LikeMyAshe) February 25, 2021
How did your passion for sewing start up? How did its close intersection with your online work come about?
I've always been interested in crafting and the arts. I've been casually cosplaying for about twelve years but living in a small area that didn't have a craft store, I had to get creative with awesome thrift store finds and hand sewing. My mother taught my a lot as she was a casual seamstress then I sold jewelry and small items I made at bazaars. I ended up enjoying it all, eventually got some fabric, made two prom dresses and the accessories by hand, plus tailored a few friends' dresses. I got my first sewing machine October 2017, so everything before then had to be had sewn, but once I got a sewing job I needed a machine.
I only started mixing it with my sex work about a year after I started camming. Around December 2017, I took a break from streaming because I was needing to work on sewing for the fabric shop and never had enough time. Then occasionally it started happening while I was on cam. I already had a love for wigs and had made a few outfits for cam before, but my fans could tell it brought me joy to work on cosplays and sew. My first cosplay I made fully myself with my own designs too was my Espeon in July 2018. My fans saw and greatly supported my dreams plus helped me reach many goals ability-wise because of the freedom it gives me. Especially being able to cam while I learn, it feels like I can get so many things done at once and also share my passions with others.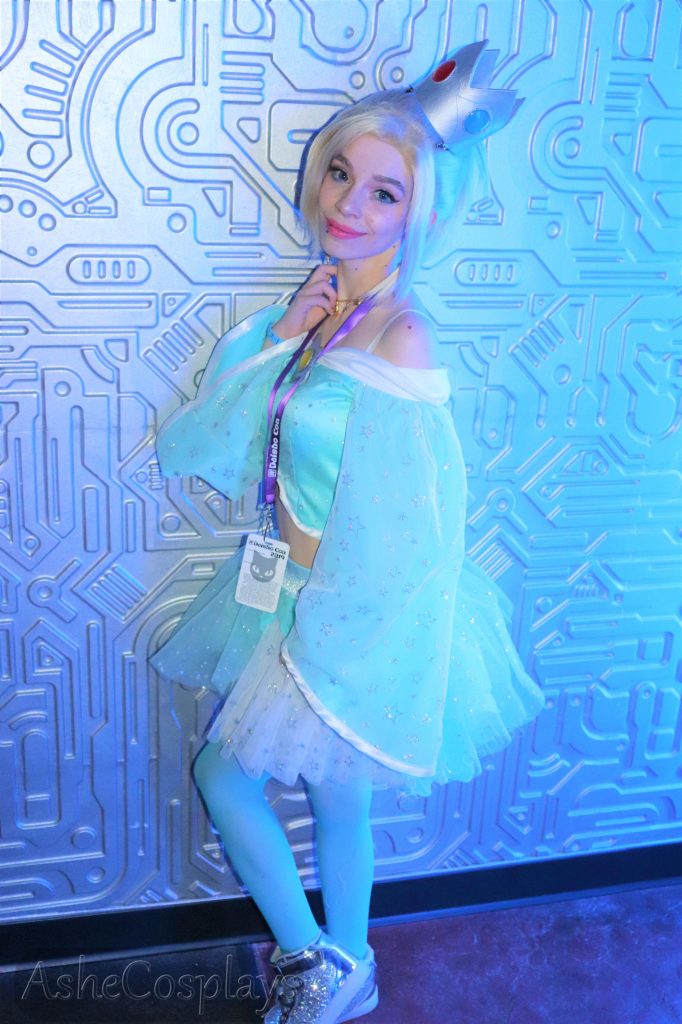 Outside of your career (and sewing!)  what are you most passionate about?

I'm passionate about human rights, specifically focused on how to stop the Highway of Tears and the missing/murder of indigenous women in Canada. It's a topic very close to home for me.
I also have a lot of random things I'm passionate about. I love learning new stuff on just about anything — history, true crime, cryptozoology, spooky paranormal stories, astronomy, abandoned house tours. It's all interesting. I'd love to earn some new languages soon too. I really enjoy cooking, specifically baking and recently started getting plants and have been getting invested in that. I also enjoy making jewelry, painting, foam crafting, playing with resin.
Just about anything crafty I enjoy doing and want to learn more about.
Images below via Insta here.

If you could change one thing about today's world, what would it be and why?
If I could change one thing, besides the obvious one of ending our current global situation, I would make travel, housing, and food more easily accessible for all, especially low-income people in smaller areas or reserves. Often, leaving smaller areas is costly, and once you move away getting back to see less fortunate family members who are still isolated can be difficult.
Often young people fall into the same paths and get stuck in cycles where they may have learned not so great habits or coping mechanisms from their elders or families who may have been impacted by racism, war, or residential schooling. People stay poor because food, medical, and gas prices are high due to large delivery costs to rural areas. Plus there's little job opportunity and usually minimum sexual health education.
It's very difficult to break the cycle when in a low income family. A child can get stuck supporting their elders and siblings from a very young age with almost no hope because you can't save money when you need every penny to eat. Redistribution of wealth from larger areas or just more opportunities in education and scholarships are all things that could help.
Sadly, too often the people in charge are out of touch with what's really important, and the money rural areas can acquire is used for frivolous things instead of housing the homeless or putting more into general education, addiction support and sexual health programs.
I'm speaking from my knowledge mostly within Canada because this is something I've seen too much myself. I feel a lot of these issues can be seen around the world. I'd love to be able to change it if I could.
Find Ashe Rose on Twitter at @LikeMyAshe.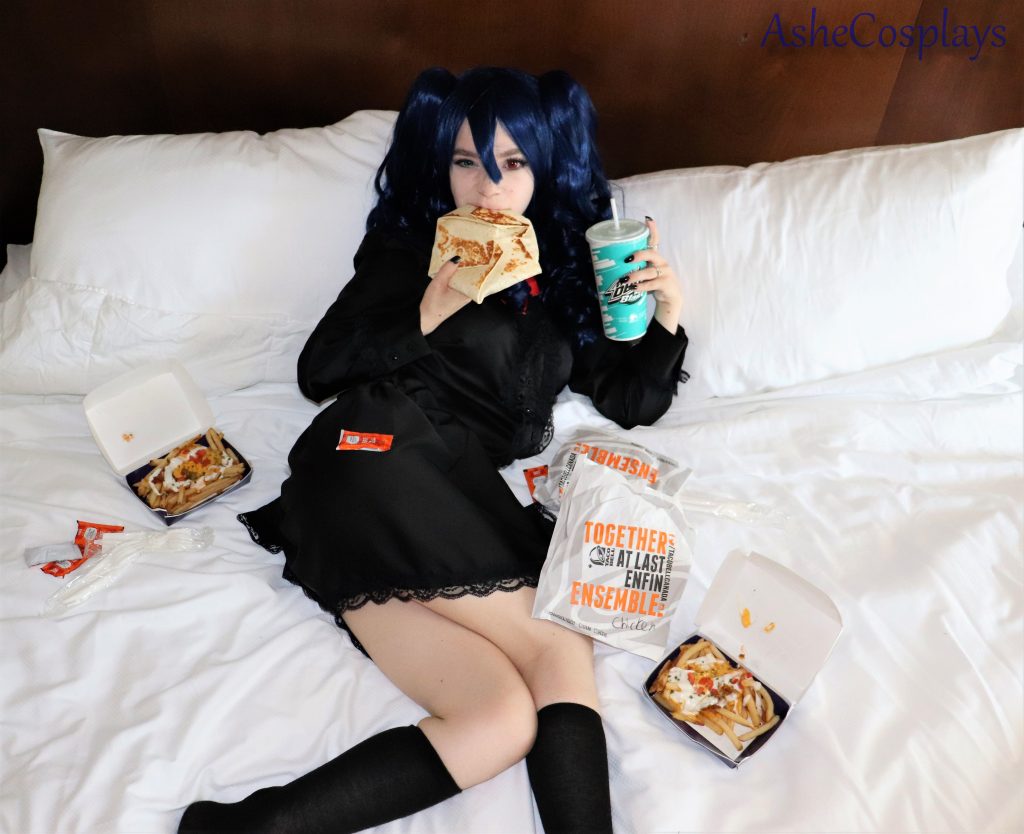 —
Erika is a sex positive people watcher (and writer). Email her at erika@ynotcam.com.