If you have been an online sex worker even just for a little while, you have probably heard the questions from new models: "Which cam site is the best?" Given the variety of cam sites out there, making a choice can seem very overwhelming. However, if you split them into categories and weigh out the benefits of each, it will make this task less stressful.
Today, we will be focusing on token (aka freemium) cam sites and pay-per-minute (PPM) cam sites.
Token vs. PPM?
Token sites heavily focus on free shows but also have the option of private shows. Free shows usually are goal centred. For example, after earning a certain number of tokens, the model takes off a piece of clothing, gives the audience a sexy dance, and so on and eventually reaches the main part of the show when the overall token goal has been reached. This can be a cum show, a shower show or anything else that the model decides to do. A good example of a token site is MyFreeCams.
Pay-per-minute sites, on the other hand, are mainly focused on one-on-one interaction. Even if the site offers the option of a free show, its main purpose is to give the viewer a taste of what's about to come. Some of PPM sites like LiveJasmin even have a rule that you are not allowed to be naked in free chat, and the "real fun" happens in private shows.
Cam Models on Token vs. PPM sites
Miss Cameron Cabrel has tried camming on a token site MyFreeCams, as well as on a pay-per-minute site Streamate. She shared the pros and cons of both sites with YNOT Cam.
"On MFC, I really liked the sense of community. Throwing up a token countdown and just hanging out, playing games, getting to know members, building up to the sexy show stuff was nice. It was a great way to build connections and have recurring members," Cabrel said.
"What I didn't like, however, is the Miss MFC contest. It's nice to be recognized for putting in work, but there's a very unhealthy sense of competition over there amongst top models. I also don't like cam score. If you're not making a certain amount of tokens per hour, your score drops, and so does your visibility," Cabrel shared.
Talking about Streamate, Cabrel expressed her approval of the site being fetish friendly and not allowing to do explicit shows in public chat.
"You can get topless, but that's it. People HAVE to take you either private or exclusive to move beyond that, which means I'm making money doing the things I intended on making money from. I'm a domme and a lot of submissives like one-on-one time, not group shows. So not only are they getting what they want, but I'm able to focus on one thing as opposed to trying to please the masses all at once," she explained.
The biggest cons of Streamate for Cabrel were 35% payout and the option for viewers to turn their microphones on.
"There's a pretty constant influx of guys coming in and saying I'm 'too expensive' because I'm having to set my rates at $7-$9 per minute MINIMUM to make any money. I guess the bright side, though, is that a lot of guys expect that, and they do pay it. On a more personal note, I don't like that guys have the option to turn their microphones on, because I personally don't want to hear a voice while I'm trying to give a show," Cabrel said.
Overall, she would prefer token sites if they were more lucrative for her, but she prefers PPM sites because of the PPM aspect.
Tonight's photo shoot turned out WAY better than I thought it would. pic.twitter.com/2n1mPr8hSz

— Miss Cameron Cabrel (@YesMissCabrel) June 10, 2021
Cam model Alice Rivers has tried camming on a token site Chaturbate and Streamate. Although in her experience it is easier to make money on a PPM site as a new model, she prefers to cam on a token site.
"The people on PPM sites go there with a goal to pay someone to do something for them. You can't really get anything for free so there isn't much of a point to going to those sites without money," Rivers shared.
"On the negative side, on some sites you're able to view a stream for 30 seconds for free — to determine if the viewer is actually interested in paying for the show — and there have been a lot of cases where the same person will just come and go periodically from a show or a few of them just to catch you doing stuff for free," she added.
When Rivers first started to cam on a PPM site, it had a public lobby to talk to viewers in between paid shows. She really enjoyed interacting with viewers in the free chat which made her research other cam sites and try camming on Chaturbate.
"When I discovered my first token-based site, I just went on there for fun with no real intention of anything more. I knew I made more money on my main site, so this was just something to of in my free time. But after a few days of streaming, I realized I enjoyed the atmosphere of public chatting [on] token-based sites a lot more," Rivers explained.
After about a month of experimenting she switched from PPV to a token site, despite making less money at first.
"The fun I had from being in a public chat and being able to create relationships based on not only my sexuality but also my personality was too great to pass up. Now I've been doing public chat sites for about four years and have had nothing short of an amazing time doing it," Rivers said.
I looked cute yesterday pic.twitter.com/TD8ydts5x6

— Alice "Humble Coconut" Rivers (@alicerivers_cam) June 2, 2021
Making the Right Choice for You
Just like with everything else in online sex work, finding the right cam site for you will be a process of trial and error. There is no test to fill that would direct you to the right cam site for you, and you have to find your own way. However, to make it less scary, here is some advice from Miss Cameron Cabrel and Alice Rivers.
"People who like building a community are going to do better on token sites… You're getting to know everyone on a personality level just as much as you are a sexual level, and guys are more likely to pay you for being "real" and a match to the type of energy someone is looking to be around. A lot of guys on token sites are looking to make friends just as much as they're looking to enjoy sexy time," said Cabrel.
"People looking to engage purely in sexual acts — explicit models, fetish models, and so on — are better off on PPM sites. A lot of submissives prefer one on one time with their Dommes, so PPM benefits both the cam model and the buyer. There's also less pressure to build a public persona," she added.
Rivers mentions that finding success on a token site can be quite a challenge if you can't handle the grind.
"If you're the kind of person who likes the energy of a twitch-ish stream where you're having fun and showing off to a lot of people at once, I'd say go for public, but will openly admit that it can be really hard to build an audience. Those platforms are really saturated and you have to get lucky with the people who view you. It can be really discouraging to try to chat with a room that isn't giving you anything back too. Like it's exhausting trying to entertain a room that doesn't seem to care at all. And it can be like that for a long time. But if you can handle the grind it's really worth it in the long run," Rivers said.
"And if you want the money quicker and don't really have a desire to entertain a crowd, private is the way to go. The pay is more consistently the same and there are less slow days. It really comes down to what you're looking for — more money or more fun. I'd honestly say a combo of both could be really beneficial! I'd recommend that to a lot of new people," she said.
Of course, it is important to mention that even if one of these types of cam sites is your thing, it doesn't mean that every cam site in that category will be the perfect match. Keep looking, keep trying and find out what works the best for you!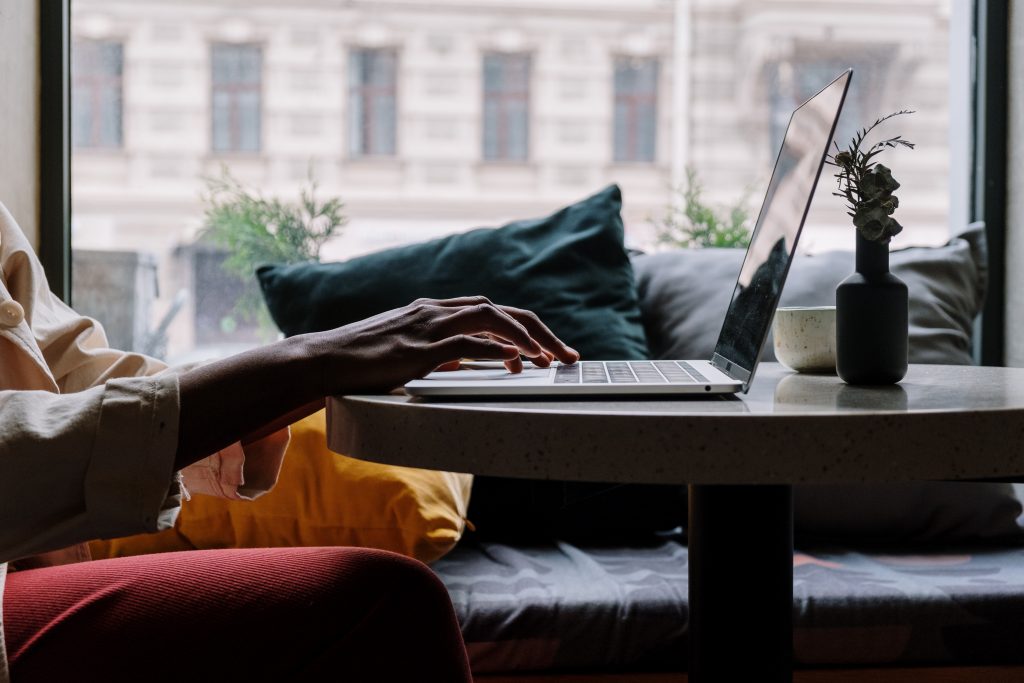 —
Alison Sparks is a solo adult content creator and writer. Find her on Twitter at @itsalisonsparks and email her via alison@ynotcam.com.
Background header image via Pexels here. Additional image via Pexels here.