This year feels like it's flying by, and it's hard to believe that we are almost into August. With July came some announcements from three of the top social media platforms including a long awaited update to TweetDeck, some big changes coming to Instagram and new Snapchat bitmojis. 
Twitter Rolls Out An Updated TweetDeck
Twitter recently announced that they are making some changes to their dashboard application, TweetDeck. Twitter product lead Kayvon Beykpour made the announcement to his Twitter account stating "the update will include new advanced search features, new column types and a new way to group columns into clean workspaces." As of July 20, the update was introduced to a limited number of accounts in the United States, Canada and Australia. 
Twitter spoke with TechCrunch and explained that the updated version of TweetDeck will allow users to add GIFs, polls or emojis to tweets. This will include scheduled tweets and not just photos and videos, as it was before. Users will also be able to write threads and tag images.
There is currently already a long list of column options that you can add to your TweetDeck homepage, but with the update comes new column types. Some of the current column options, however, have been removed. Along with changes made to the column options users can now have the option of seeing either the top tweets or the latest tweets in the first column. 
Probably the best new feature of TweetDeck is what they are calling "decks." This feature will allow users to organize sets of columns into separate workspaces that can be associated with different themes or interests. This could help cam models with organizing their following into fellow sex workers and buyers so it's easier to keep track of each.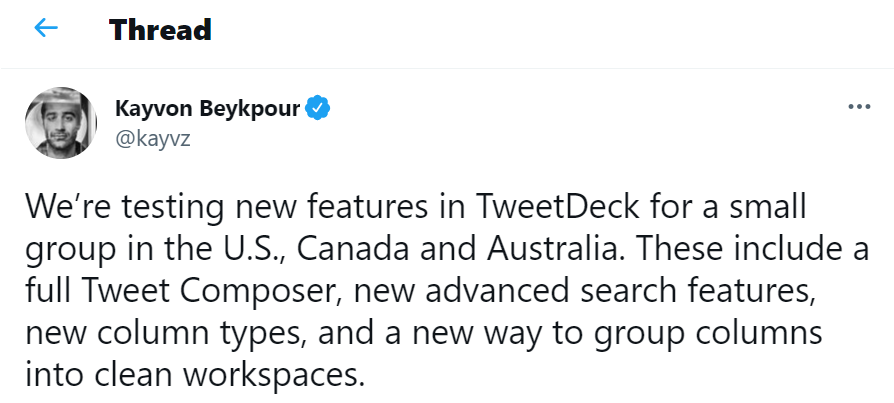 Instagram to Become More Like TikTok
A social media platform that was once just for sharing photos has been making its way into becoming a more generalized entertainment app with features that you would find on TikTok and Snapchat. Head of Instagram, Adam Mosseri, took to his Instagram page to announce that the platform will no longer be thought of as a "square photo sharing app" and that changes will be coming to the app that will help you get the most out of your experience. 
Those changes will include showing users recommendations for topics they are not following and offering full screen videos. Although users have had a full screen experience for a while with the apps IGTV, Reels and Stories, Mosseri stated that Instagram wants to "embrace video more broadly."
The Verge noted that while Instagram will now be driven by algorithms and videos such as that of its competitor TikTok, it is still unclear as to how Instagram plans on doing that.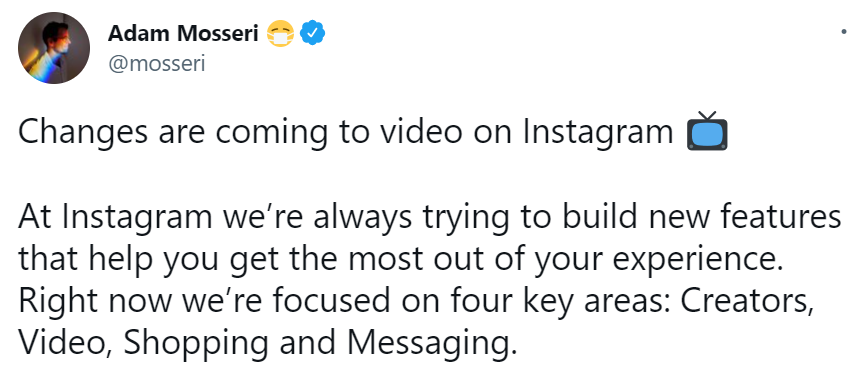 3D Bitmojis New to Snapchat
You can now express yourself and your personality with Snapchat's all new 3D bitmoji option with over 1200 combinations of body poses, facial expressions, gestures and backgrounds to choose from. This three dimensional version of yourself will be available on your Snapchat profile as well as your friendship profile. 
According to Tech Digest, you can now match your 3D bitmoji to your every mood with peace signs and prayer hands to scenic beaches and animal print backgrounds. Users will be able to see enhanced details on their customized avatar thanks to Pixar-quality 3D capabilities.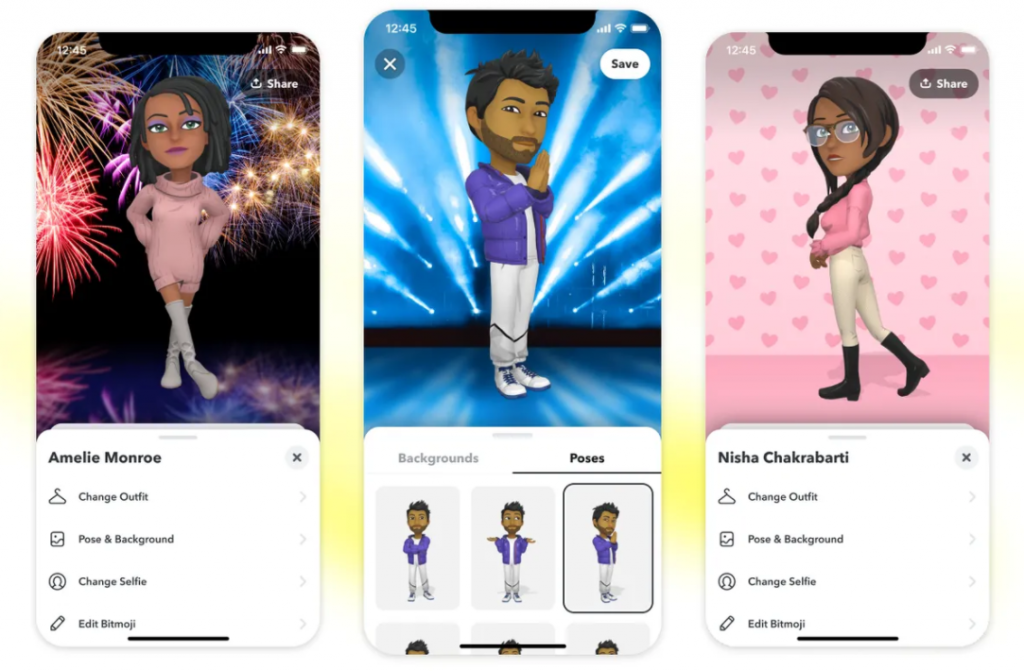 —
Ava Rose is a 420-friendly lingerie model and adult content writer. Find her on Twitter @Ava_Rose420 and email her via ava@ynotcam.com.
Background banner image via Unsplash here. Screengrabs by the author.