Siri Dahl has been in the adult entertainment industry for almost ten years, but she stepped away from it for about four years, from 2015 through 2019.
"I worked some civilian jobs during my hiatus, but honestly none of them were even remotely as fun or interesting as sex work," she shared with YNOT Cam.
Dahl returned to the industry in January 2020 and promptly began shooting for studios again and making her own content.
"I'm so much happier now," she shared. "I just turned 33 this summer and became a homeowner, so I feel way more 'adult' than I ever have before in my life!"
A quintessential contemporary content creator in every sense of word, Dahl epitomizes the ability to truly create the life one wants – especially via her commuter status!
"It's not necessarily a 'secret' but one thing a lot of people don't realize about me is that I do not live in California," Dahl shared. "I live primarily in Kentucky, and I just fly out to LA and/or Las Vegas every month."
"The nonstop traveling is a bit exhausting, but it's worth it to have my ideal home far away from the congestion of LA. It's so nice to leave California after a long week of shooting and come home to my cats, my partner and my houseplants," she continued.
Dahl shared so much more with us about what it's like to be a the top of one's game in 2021 – read on!
—
YNOT Cam: What prompted you to begin your career in the industry?
Siri Dahl: Before I first started my adult industry career in 2012, I was in college. I always had dozens of ideas of what type of career I wanted to do, but nothing ever felt quite right. At one point, I was obsessed with the idea of becoming a radio journalist, just because I wanted to be the female version of Ira Glass.
When I was 19 and starting to explore my own sexuality more, I subscribed to a feminist porn website that totally changed how I thought about and consumed porn. I began to realize that I was a bit of an exhibitionist, too. This was in 2008 during the height of popularity of websites like Suicide Girls — but that aesthetic wasn't really me. All I knew was that I wanted to combine my creativity with my curiosity and sexuality and create things that other people could enjoy.
By the time I actually had a real opportunity to get into the adult industry, it was years later when I was almost 24 years old. I'd had a lot of time to think about the decision before making a move.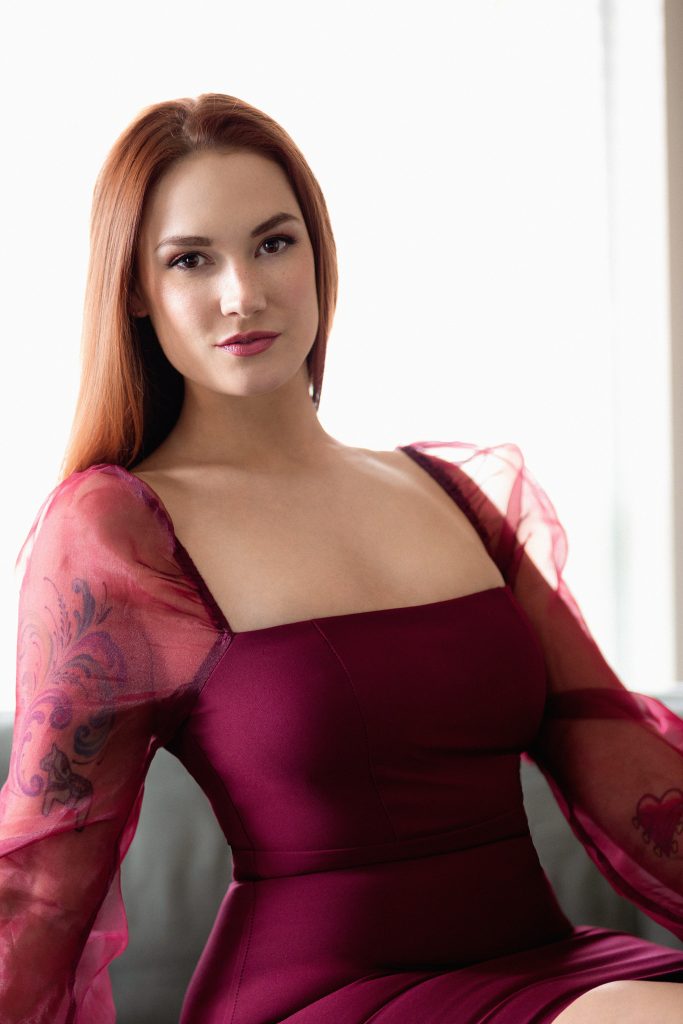 What's the best thing about work in today's industry? What about challenges?
The best thing about online work is that I can literally work from home! As much as I love being on set for big studios, it can be very draining to shoot professional scenes day in, day out. It's nice having income from things like OnlyFans, ManyVids and other clip sites which enable me to retain control of my business in a way that wasn't possible for performers like me in the pre-OnlyFans era.
There are lots of challenges with online work, but currently I think the biggest one is dealing with SFW social media. Like everybody else in this industry, I depend on using Instagram, Twitter, TikTok and so on to connect with and expand my fan base. Having posts removed for no good reason, when they don't violate any guidelines, is incredibly frustrating — but there's not much I can do other than try my best to comply and jump through their stupid hoops, so I don't get deleted.
I love matching my makeup to my hair 🥰 pic.twitter.com/RQhlluT7Zz

— ✨vote siri for altstar FPOTY✨ (@thesiridahl) July 24, 2021
Can you tell is about your new project "The Muse" with Daisy Taylor for Adult Time?
I had wanted to work with Daisy for such a long time. We sat next to each other at the AVN Awards show in 2020, and we chatted all night and discovered a bunch of random little things we have in common. We also have the same goofy sense of humor, and Daisy is so ridiculously cute and hot at the same time! So when I discussed shooting a Transfixed scene with director Bree Mills, Daisy was at the top of my co-star wishlist.
What makes our scene unique is that it's not filmed the way most trans scenes are for mainstream companies. Daisy doesn't top me in the scene. Instead, we do whatever we want in the moment — and I think it turned out really beautifully. She hadn't used a vibrator wand before, so that added a fun aspect to the sex.
It's important to remember that it's not just about representation, which can sometimes feel like tokenization or fetishization — it's about acceptance. Seeing wider acceptance of trans women — and people of all genders — in mainstream porn is so necessary and wonderful. And part of that acceptance means allowing trans people to fuck how they want to fuck in their scenes, not just doing what the viewers demand they want to see, especially when fan demands aren't in line with a performer's desire for how they want to be represented.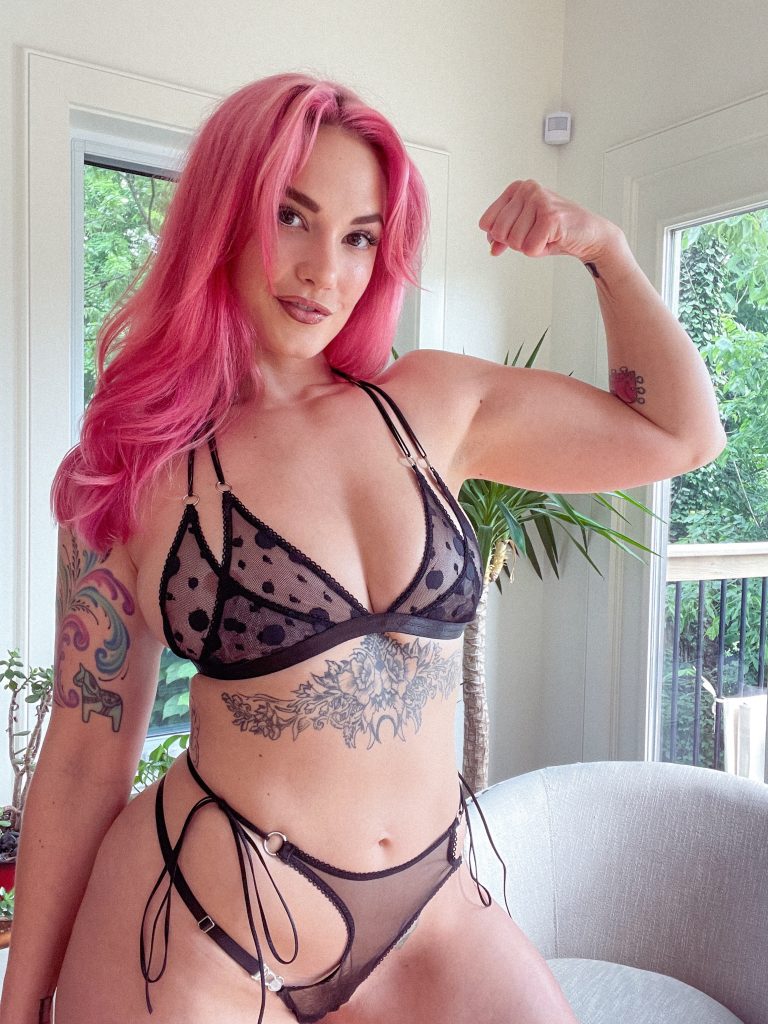 I notice you added a surname to your persona when you returned to the industry. What prompted that decision? 
When I first started out, my name was just one word: Siri. I chose that name, and made my first Twitter account using it, in June 2011 — just a few months before the first iPhone with Siri came out. Yep, I had it first!
In hindsight I honestly wish I had just added a surname back then — but I really felt attached to the idea of being a one-name performer, like Seka or Stoya.
Unsurprisingly, it was a nightmare for SEO. Basically, my fans started just referring to me as Siri Pornstar, as if "Pornstar" were my last name. That was annoying, but honestly necessary to even find me online, so I understood. When I came out of retirement in 2020, I knew I needed to rebrand with a surname, so I chose Dahl. Like Siri, it's an homage to my Scandinavian ancestry — and I can make little puns with it like "Dahlhouse" or "fuckDahl" — ha!
Wore my new white swimsuit for the first time yesterday and also learned that it's completely see-through when wet pic.twitter.com/D01pTHZFmj

— ✨vote siri for altstar FPOTY✨ (@thesiridahl) July 16, 2021
Outside of work, what are you most interested in?
Powerlifting! Second to work, it's the thing I spend the most of my time on.
I train four to five days per week, for an average of 12-15 hours per week. I honestly look at it like a part-time job. I've been lifting for several years, but I've gotten more serious about it in the past three years or so. It's an essential part of my life and my physical and mental health. I also love what it's done to my booty!
I'm currently studying for the CPT (Certified Personal Trainer) exam, not necessarily because I want to take on clients as a personal trainer, but because I want to broaden my knowledge of the sport. I figure the best way to do that is to study what my coaches have studied. Eventually I also plan on getting my CSCS (Certified Strength and Conditioning Specialist) certification.
My @Pornhub channel is poppin like this booty 🙂 pic.twitter.com/Dk4XmFoD9f

— ✨vote siri for altstar FPOTY✨ (@thesiridahl) July 11, 2021
If you could change one thing about today's world, what would it be and why?
I would decriminalize all forms of sex work, as well as cannabis use, free folks who are serving time in jail or prison for sex work and/or cannabis related offenses and expunge their records. There's a lot more that needs to be done, especially in the United States, but if a magic wand actually existed or if I had a genie grant me three wishes, that would be a great start.
Find Siri Dahl on Twitter at @thesiridahl.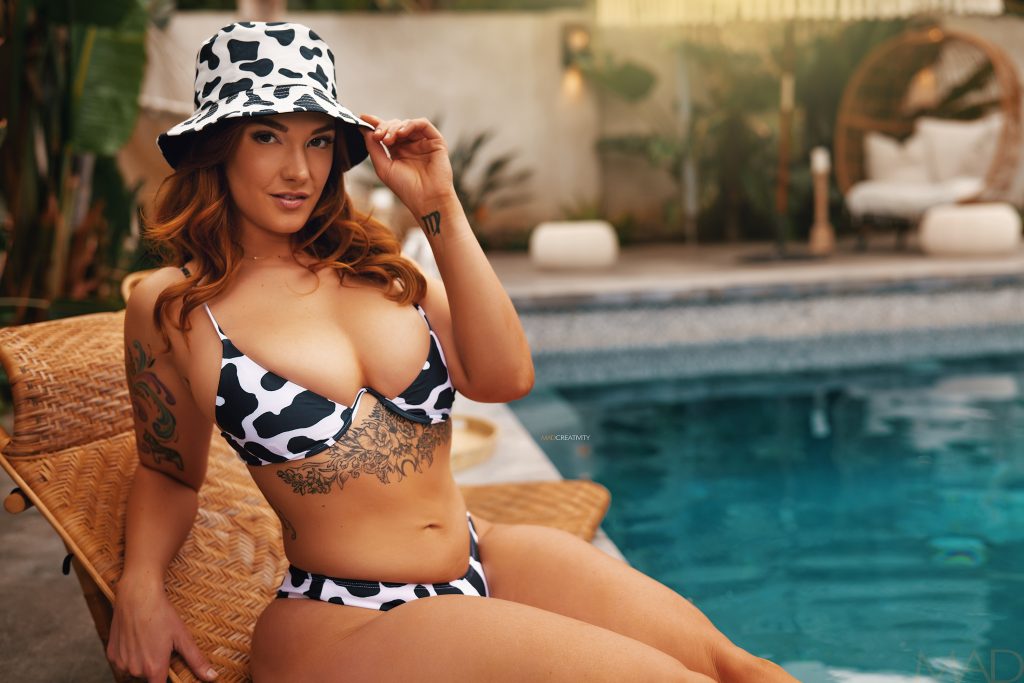 —
Erika is a sex positive people watcher (and writer). Email her at erika@ynotcam.com.