We have some super duper news to help get excited for fall, y'all: YNOT's signature Hollywood events are back! The YNOT Cam Awards and YNOT Cammunity will both be returning, in-person, to Hollywood, California this fall.
The YNOT Cam Awards will return on October 14 at Avalon Hollywood, and YNOT Cammunity will be back at W Hollywood from October 11 through October 14. The full video of the surprise announcement is available to watch on YNOT's YouTube channel.
Platinum sponsorships for The YNOT Cam Awards include Chaturbate, iWantClips, LiveJasmin and BranditScan. Chaturbate is also returning as the Presenting Sponsor of YNOT Cammunity.
The YNOT Cam Awards is the gold standard award show for live webcam models and independent creators. It starts with a red carpet affair on historic Vine Street, which will be live-streamed to tens of thousands of fans and industry watchers around the world. VIP guests who attend in-person will be treated to a glamorous evening at a historic Hollywood venue just yards away from the famous intersection at Hollywood & Vine and directly across from the iconic Capitol Records Building.
"The YNOT Cam Awards was created so the industry can celebrate its amazing cam models and independent creators and highlight, for all to see, the positive impact their work has on the millions of fans who crave the human connection that our industry's women and men provide year-round," explained Connor Young, CEO of YNOT and founder/producer of The YNOT Cam Awards. "We honor their tireless work, bohemian spirit and exceptional creativity with this event, and we're just thrilled that it's returning in 2021."
Cam models interested in being considered for a nomination can read up about the process on YNOT.com. The nomination period will begin on Monday, August 9 with voting scheduled to commence in September. Models are encouraged to create a YNOT ID account and to follow YNOT on Twitter at @ynotdotcom to stay informed.
YNOT Cammunity, meanwhile, debuted in 2019 as the first trade show in North America to focus entirely on the live cam and independent creator side of the adult entertainment business. The show is a mix of informative live seminars, in-person business networking events, exhibits, workshops and evening parties – all happening right in the heart of Hollywood, California.
"If you're reading this, stop what you're doing and mark your calendars right now and make plans to join us in Hollywood for YNOT Cammunity," said Jay Kopita, President of YNOT. "You'll want to plan to arrive on the afternoon of October 11, then stay through the evening of the 14th so you can attend the YNOT Cam Awards as well. There's going to be a lot of happy reunions in Hollywood and it will be an amazing time."
YNOT Cammunity is open to all models, creators, business executives, webmasters and affiliates. It's also an ideal show for women and men who are interested in the adult industry and want to learn more about how to get started. Seminars, sessions and workshops are directed primarily at models and creators.
Highlights from the 2019 show are available for viewing on YouTube.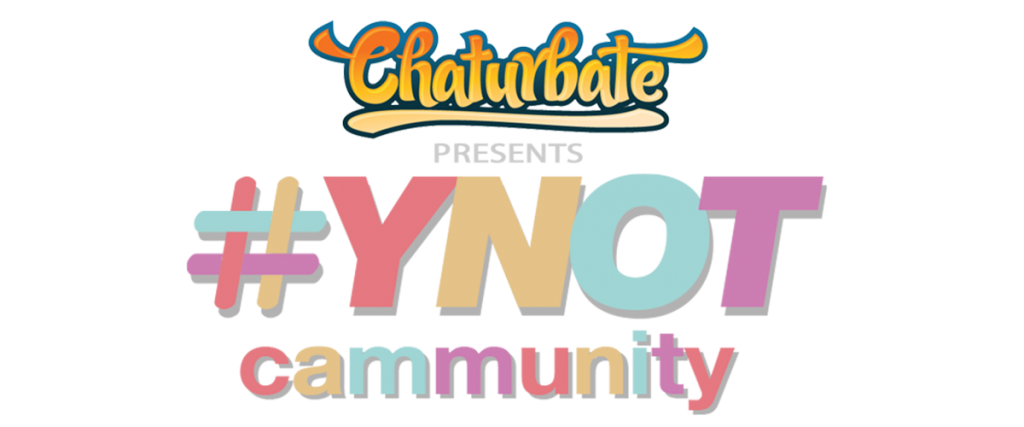 —
Erika is a sex positive people watcher (and writer). Email her at erika@ynotcam.com.