"I grew up and was raised as a Jehovah's Witness. My father was an elder, like equivalent to a catholic priest," Amber Spanks – aka Amber Dawn – told YNOT Cam.
This is only the first interesting factoid she shared about her upbringing. Other things included: raising 35 pit bulls and starring in a commercial set to air during the Super Bowl when she was eleven. (Sadly, it was cut at the last minute.)
All that, and today really is her actual birthday. Let's wish her well as we learn more about Amber's amazing life and career!
—
YNOT Cam: How did you get started working in the adult industry?
Amber Spanks: I was an admin assistant at a firm that did legal graphics for trial lawyers and entered data on Quickbooks all day… yawn! I also was pursuing my dreams of commercial modeling, acting, belly and burlesque dancing, hula and painting. I started an account with OneModelPlace and also with ModelMayhem and started doing nude art and glamour modeling and makeup artist work.
I found out about webcam modeling through a beautiful model online, and I was recruiting for them. I already was modeling and making films with my hubby for our spanking and nude glamour pinup sites. I also was bored when working at the office and would have guys write me on yahoo messenger and do sexting for free when bored. I have always been obsessed with adult magazines and porn since a young age and stripping, but I only like the being on stage part so camming was a perfect match.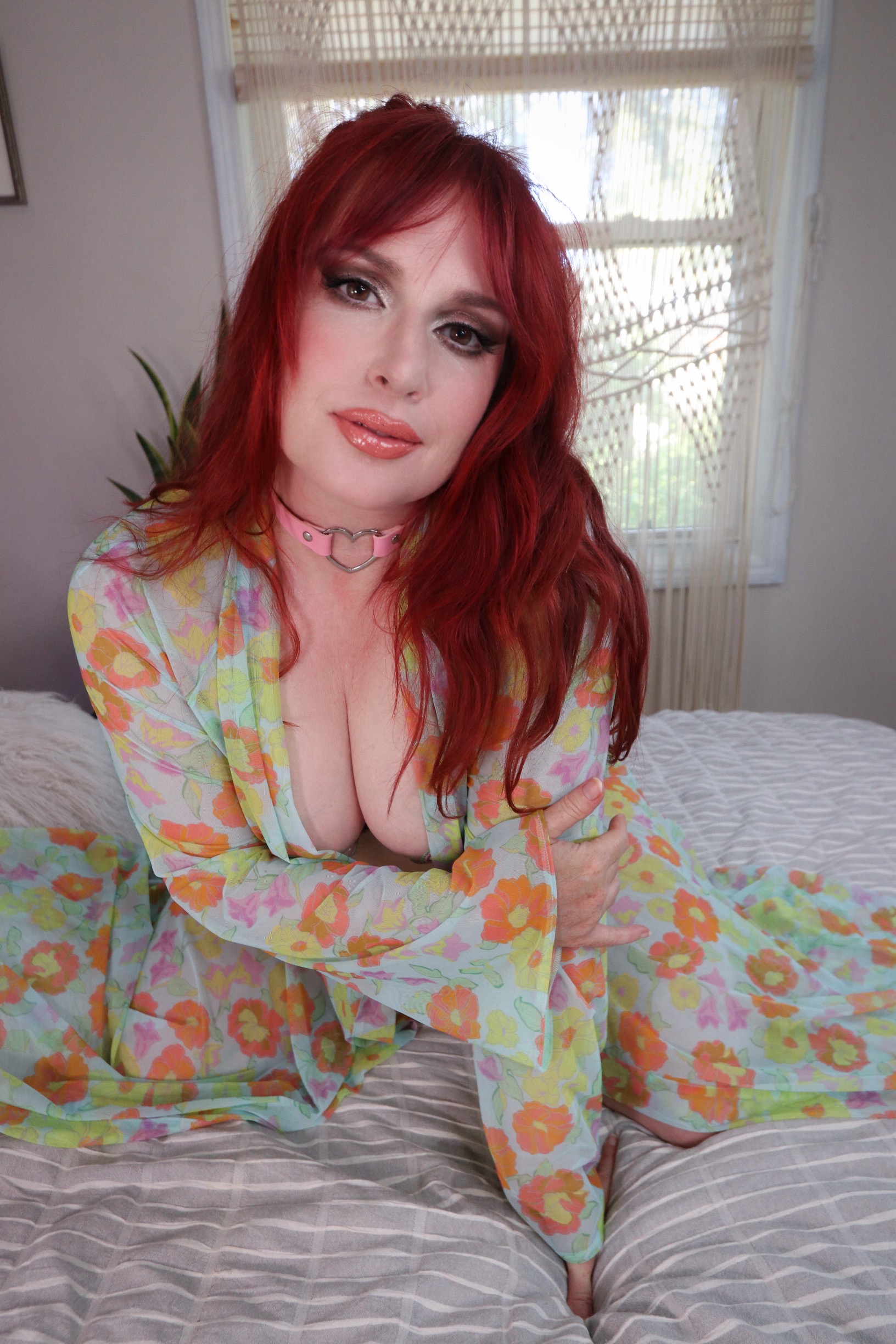 What are some high and low points of working online?
I love making my own schedule and not having to drive into traffic. I take breaks whenever I want, and if I get bored I can turn my vibe on any time. Challenges are slow times when no one interacts and tech issues.
I see on your Twitter that you're "live daily 2 – 7 pm" – Why is it so important to keep a schedule like that, and how do you manage it?
I want people to know when and where to find me and make it as simple as possible for them, although it's good to try different time zones when slow. I stick to it so people know when to expect me and that I take what I do seriously. It's easy because it's late enough that I have all my chores done and plenty of chill time.
I need to stick to it for myself to have a routine and get my 25 hours in. This way you get better placement.
— AmberSpanks 🎂aug 6th (@spankamber) August 1, 2021
I see there is another person in some of your content. How do you balance shooting with another person?
My husband is a pro photographer and videographer who films almost all my content except the little selfie webcam solo stuff. He films POV with himself and I and sometimes me with other men and women when we can find them. We actually fell in love as photographer and model, so his camera is our aphrodisiac foreplay! I am an exhibitionist and he is a voyeur, so the balance is perfect.
I want to cam in the same room with him, but found I do better when I have my own dedicated space. It's too much of a distraction. I just want to chat with him the whole time, and then the guys go "Who's that?" and a lot get intimidated. If he is requested for a show, I invite him in or text him.
How do you balance working online in an intimate occupation?
My biggest challenge is not taking things personally. When mostly men talk to you all day, it feels like you aren't human and just a live sex doll and they can be very cruel and demanding and disappointed if you don't want to do what they like. For example, I was online recently and I was talking about what I would do on cam and a person replied for me to shut up, that I was there to please them and do what they said for money. They said I was too old to be a goddess anyway.
This biz gives you a thick skin and you have to remember they are getting off on trying to make you feel bad for no reason — so don't let them bully you!
I think being older and camming is good because I won't take bad behavior from anyone or do anything that doesn't feel good for my body. However they are acting is about them, not you. You just happen to be online and they are taking it out on you. Don't be afraid of the block button!
It also helps having my husband to talk to and give me hugs when things get hard and just remember what's really important — myself, him and my kitties. I have a routine of taking a nice hot bubble bath and watching a movie plus snuggles as a reward after my cam shift. I try not to talk too much about the bad stuff that happened or it can take over your whole evening. I try to be really present in my relationships when I'm not on cam.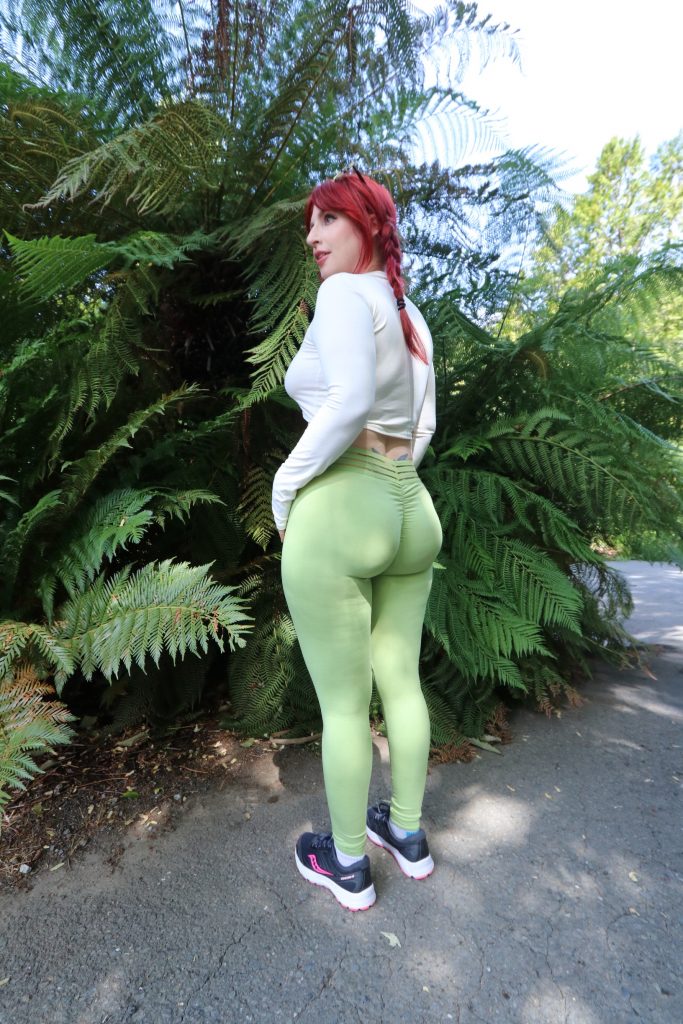 Outside of your career, what are you most passionate about?
Veganism! I've been vegan for ten years, vegetarian for 25 and cooking everything. I actually incorporate it into my shows and bake brownies, bread and pizza while I'm live camming.
I also love nature and get our everyday for walks, hikes, kayaking, sailing and antiquing. I also love fixing up my house and garden and snuggling with my kitties.
If you could change one thing about today's world, what would it be and why?
I wish people were kinder and would think about the planet and actually make changes. It feels really hopeless sometimes, and the way people treat you online like you aren't human is disheartening.
Find Amber Spanks on Twitter at @spankamber.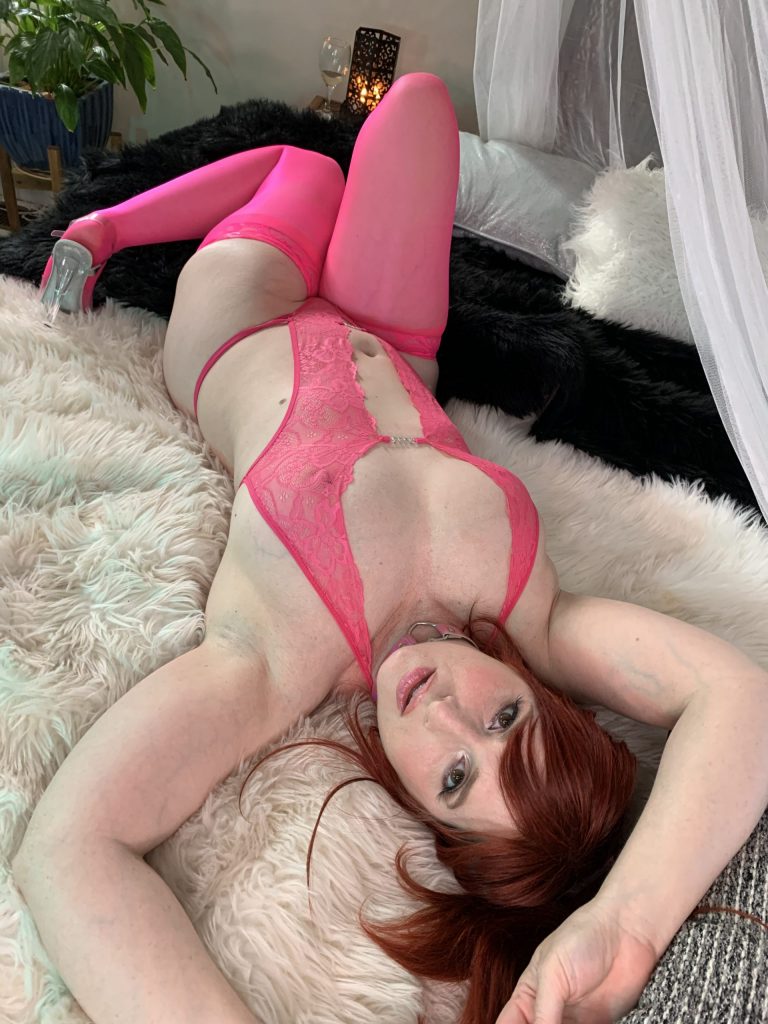 —
Erika is a sex positive people watcher (and writer). Email her at erika@ynotcam.com.