"I worked in finance at an operations center for an international bank handling saving and deposit operations," Paris White shared with YNOT Cam. "Entering the business was a way for me to explore everything else that life has to offer — meet people, travel, network, just really experience life a lot more than I could staying home.
White, who hails from Montana, has since been working in the business since 2018. She's also a master violinist and can name all 50 states in alphabetical order.
"That's my favorite bar trick," she said – and what a bar trick that is!
We recently got to ask this tricky lady a few questions about her work online. Read on to learn all the things.
—
YNOT Cam: What are some of the best things about working online? What about challenges?
Paris White: The best thing would be the experiences that I've been able to try and have, along with the exposure. Moving to LA and being able to handle my own business and be my own boss was incredible. No 9-5, that was a top priority for me. I couldn't work in a cubicle anymore. That's my definition of hell.
You have to be on your toes and aware at all times though. It's a negative and a plus.
You often never know who you'll be working with until a day or two before. I am super shy, but I've worked on turning that into a positive and now I am able to talk with anyone.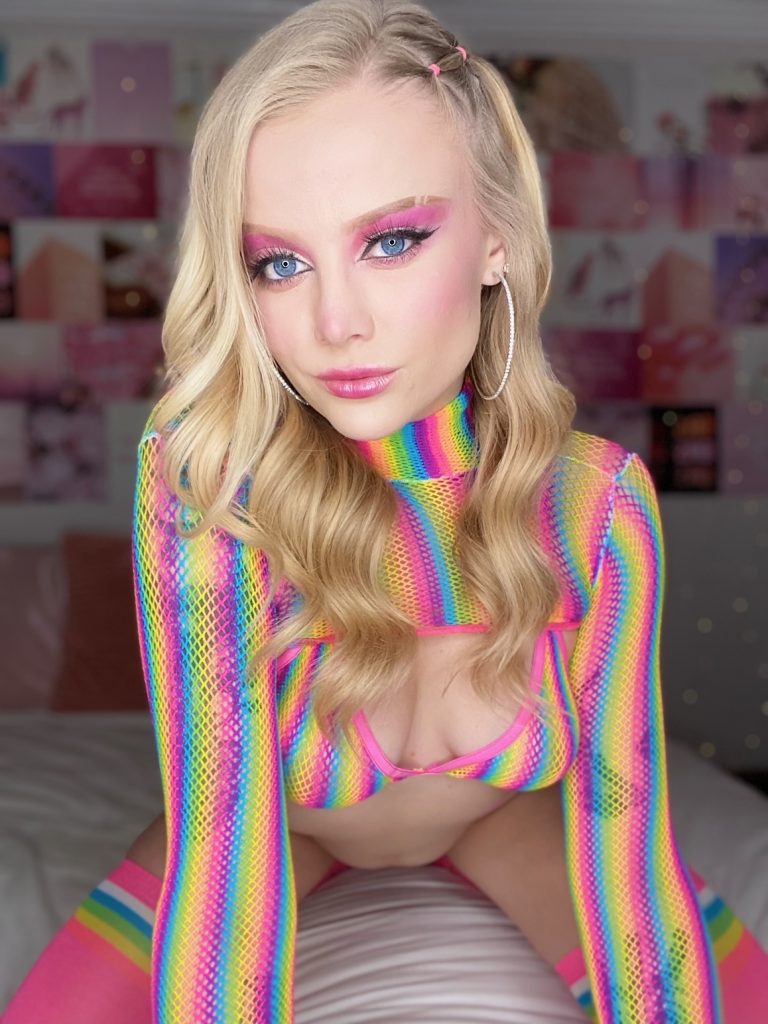 You got started in the industry in 2018. Now that we are "coming out of COVID," what are big differences you see in the industry between then and now?

I moved to LA in 2019. I saved up a bunch of money and shortly after the pandemic hit. That was devastating for a lot of people. I was barely shooting, a lot of companies stopped shooting and work was very sparse. We had to get by on OnlyFans and our other platforms and create our own passive incoming to help us get through it.
Coming out of it, just paying for Covid tests, usually every two days now — the expense adds up quickly.
It gave us a chance to figure everything out. I saw a lot of my friends and coworkers leave LA and move back home because they couldn't afford living in LA or the lifestyle with the industry essentially shut down completely for 3 to 4 months. The people who were resilient stayed, the ones who couldn't make it left. I'm still here.
Throwback to Halloween as Harley Quinn but make it all rope ❤️💙 pic.twitter.com/zQnnDfFv93

— Paris White (@ParisWhiteXXX) February 10, 2022
I saw your tweet about an imposter account. How responsive is Twitter — or any other platform really — these days to fake/catfish accounts? 
I've had my Instagram deleted at 60k, and I had to restart from that. I've had my Twitter deleted twice. I've gotten better at dealing with it. It's not a big freak out anymore. It is unfortunate and unfair to the talent who have to deal with this.
With this one, I was very fortunate because I have loyal fans. As soon as they saw, my fans pounced on it. The fake account already had me blocked. My fans were the best. By the time I learned of it, they had gotten it taken down.
It shows how much we rely on our fans and the genuine response when these things happen.
Please report @babygirlyslut for stealing my content! 😡😡 I'm already blocked so I need your help to get rid of this! pic.twitter.com/3mpcZ4mQ4S

— Paris White (@ParisWhiteXXX) March 12, 2022
Outside of your career in the industry, what are you most interested in?
I just passed my real estate test, and I am a fully licensed real estate salesperson in California. I'm just getting started with that, but I'm looking at properties in Los Angeles and Vegas to buy and rent out or maybe turn into a shoot house.
If you could change one thing about today's world, what would it be and why?
It would be the stigma against sex workers in America. Outside the country, it's different and much more open and accepting.
It's unfortunate how differently we are treated and people degrade us. They really feel our self worth is lower than theirs. We work our asses off. It is a real job. We are much more than what people think. We provide a service that is unique and hard to find. It should be more respected, but it's not.
Find Paris White on Twitter at @pariswhitexxx.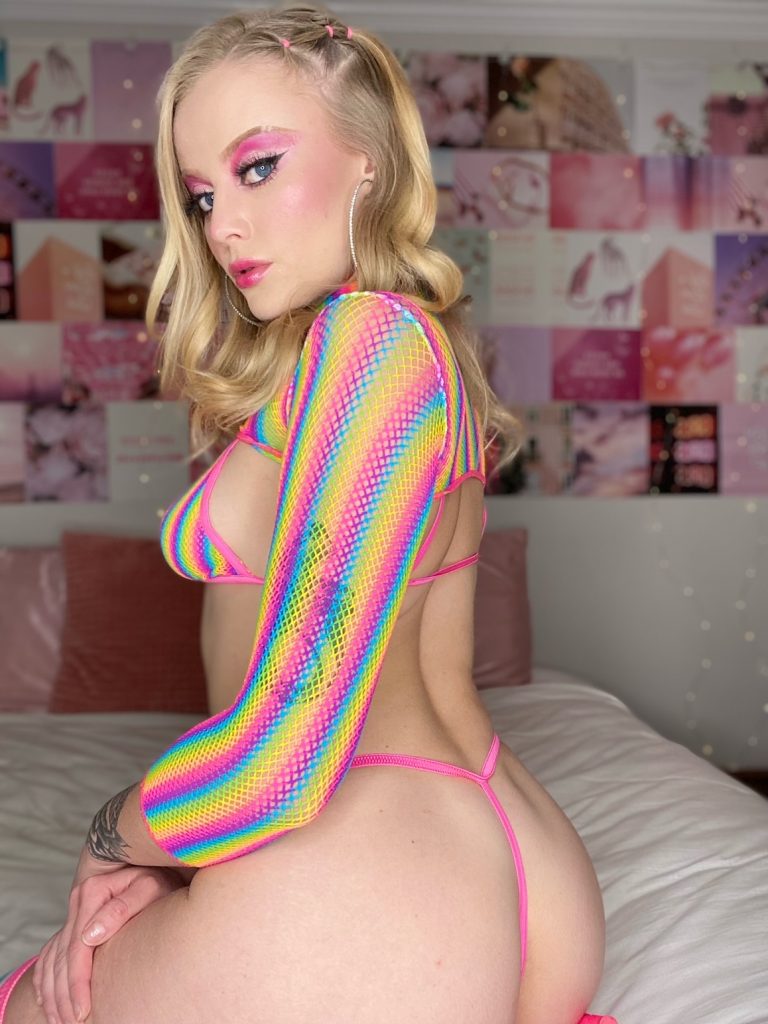 —
Erika is a sex positive people watcher (and writer). Email her at erika@ynotcam.com.