"Before being a webcam model, I always felt very attracted to everything related to sex as a form of entertainment," Nahir told YNOT Cam.
She continued, sharing something so surprising: "I was a Catholic nun for four years, and I admit I went from one extreme to the other. The experience of being in the convent gave me the discipline and responsibility that now helps me achieve my goals and objectives," – which, this is a fascinating form of skill stacking!
"I hope they feel very proud of me there in the convent," Nahir quipped.
Nahir is Venezuelan with Hindu descent. She studied radiology, nursing and French – which works out great as "the platform where I transmit most of the users are French."
"I am also a mother, I am single and I am totally proud of my current profession," she shared. "In fact, a year ago I took on the task of becoming a promoter of the webcam industry through social networks to humanize the industry and put an end to the myths about professionals in the webcam industry."
On top of all that, Nahir is also a kickboxer!
Read on to learn if there is anything this amazing woman can't do (Doubtful!)
—
YNOT Cam: How did you get started as an online content creator?
Nahir: Before being a model and when I lived in Venezuela, I worked in a gym and in my health area as a radiologist. Then, due to the difficult situation in Venezuela, I decided to emigrate to Colombia. Being an immigrant, it was very difficult for me to find a job, so I had to sell food on the street and work in a beauty salon until I saw an ad asking for models in a studio.
I went to the job interview and, from the first day in front of the camera, I felt that I was born for this. Then I became an independent model, and I will always be grateful to the webcam industry for giving us value, rewarding effort and giving this profession a human meaning.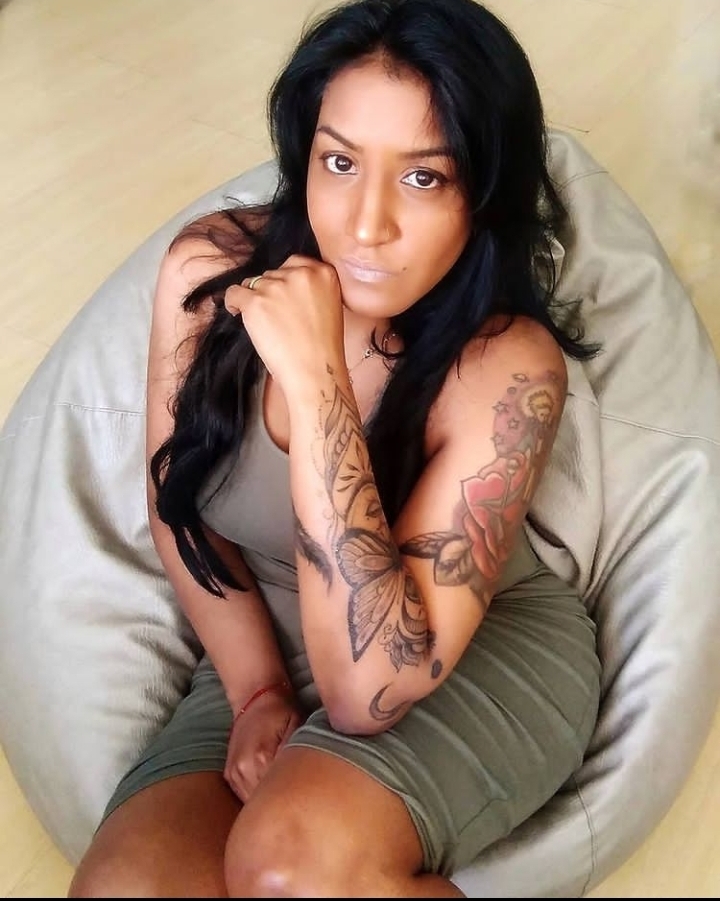 What's the best thing about working in the adult industry online?
The best thing that I have to highlight about working online is mainly regarding the policies of the platforms. Also, the fact that I was able to enter the industry as an immigrant, at the age of 39 — I am now 42. They do not discriminate or look at our body, social status, religion, race or sexual preference. There is a place for everyone, and I have never felt discriminated against.
What about challenges?
The main challenge has been to maintain a good position in the rankings. Staying visible and current before the arrival of new artists and constantly renewing myself is difficult.
The competition is with myself though, and I love challenges. I know that in order to be successful, I must focus on constant work. That is why I keep studying and learning more every day about the functioning of the platforms, the algorithms and the psychology of the users.
In general, online work requires dedication and effort. It is not just about looking good in front of the camera or the famous "be yourself." There is much more behind the camera. Discipline, perseverance and study are for me the keys to improvement.
Pink bra by @Nahirx100 https://t.co/9AlTMgr9Ve Find it on #ManyVids! pic.twitter.com/Z1QI9MepXt

— Nahir • Manyvids (@Nahirx100) April 26, 2022
Is there anything about the work that is challenging in other ways?
The hardest part of being a webcam model — from my perspective, based on my personal experience — has been the social stigma.
I spent two years hiding what I was doing, and those who found out gave me morality speeches. In Latin America, unlike other regions, sex is still a taboo. It is easier to [cast us aside] instead of delving a little deeper and realizing that sex and everything related to it has been present in society forever and that is inherent in being human.
That is why I feel that my mission from this position is to educate and give the value that our career deserves and humanize those of us who are in front of a camera everyday by providing entertainment, company, creating ties and often emotionally supporting so many people who do not they come to our room just looking for something erotic.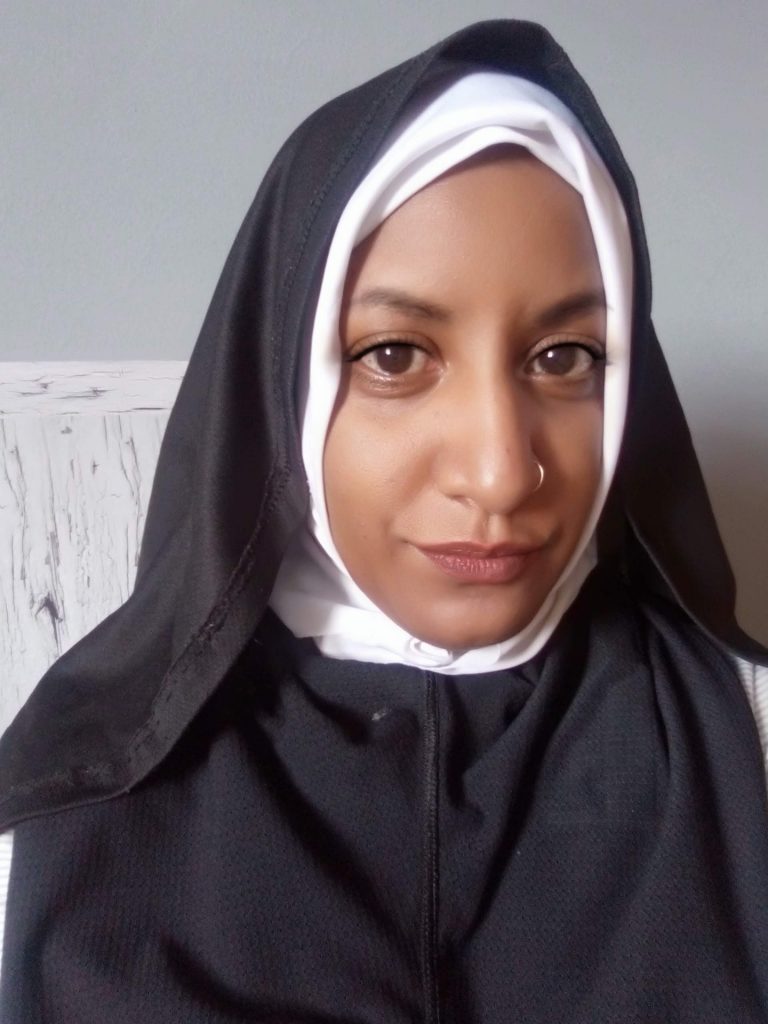 Can you tell us a bit about camming in the Colombian industry? What about the global aspects of camming?
I am certainly Venezuelan, but I have lived in Colombia for just over three years. There in Venezuela, adult entertainment platforms are not very popular. This is why I have never blocked my home country.
Most of my fans and followers are international and fortunately my second language is English thanks to my mother who is an English teacher. So, it was not difficult to communicate with the English-speaking audience. Now I work on a European page where most of the users speak French, and that is why I decided to learn this language. The fans are happy because they have seen my progress and effort to communicate with them. I am currently learning Italian and Portuguese.
The international aspect has been a great boost for me, not only as an artist but in the way in which I see the world. Being a Latin and Indian mix residing outside of her country has made the community feel attractive, not only because of my exotic appearance but because of the cultural diversity. They are very curious, and I am happy to learn about their culture as well.
Gold underwear by @Nahirx100 https://t.co/OeYxzg7NKf Find it on #ManyVids! pic.twitter.com/H7hJSaGu0H

— Nahir • Manyvids (@Nahirx100) April 26, 2022
Outside of your work, what are you most interested in or passionate about?
Art in all its expressions has always interested me. I studied music, and I play the guitar, I paint and I write stories and novels. Outside of work, I write and have a tattoo studio that also works as a sex shop. In my free time, I visit different studios around the city and give lectures to motivate models and give them the necessary tools to be successful in the webcam industry.
What I am passionate about is everything related to the adult entertainment industry. That is why my goal is to become a porn actress one day. It has been my dream since before I was a webcam artist.
If you could change one thing about the world today, what would it be?
We tend to think that the world is too big to try to change something and that every effort is minimal, but the truth is that from our environment we can do great things. In general, I believe that education — the way we are taught things must change and areas such as equality, emotional intelligence and financial education — must be prioritized. In schools, more should be taught about inclusion, how to manage emotions in a positive way and the best way to use economic resources.
In this way, people would be happier, have positive relationships and ultimately improve their quality of life.
Find Nahir on Twitter at @nahirx100.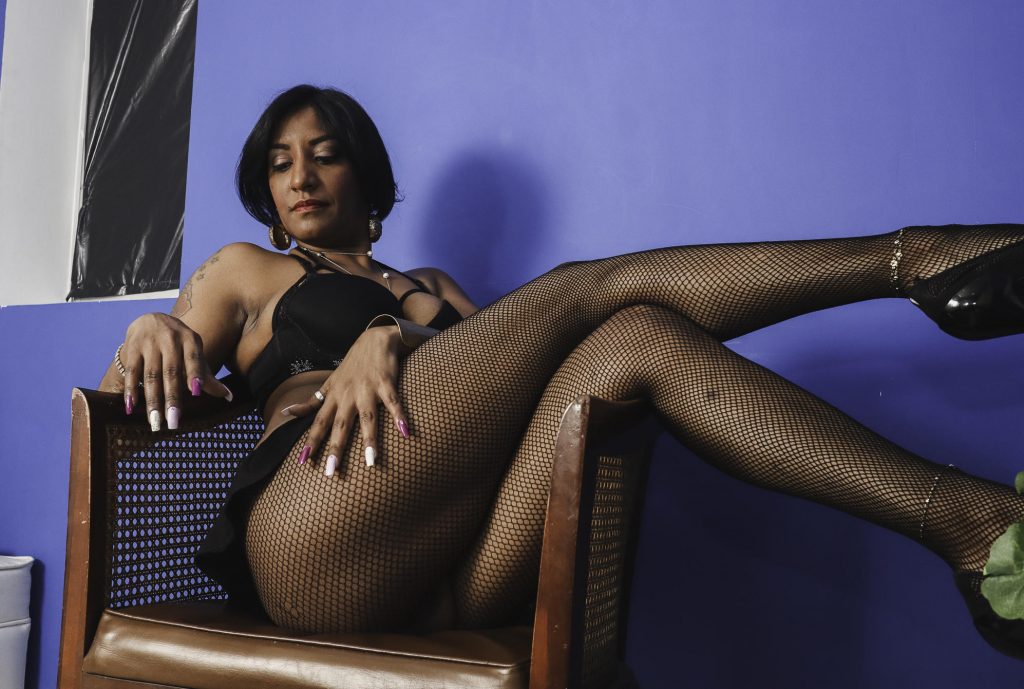 —
Erika is a sex positive people watcher (and writer). Email her at erika@ynotcam.com.