When I heard that International Professional and Lifestyle Dominatrix Eva Oh, also known as 'Mistress Eva', was tapped to be the face of the 2022 German Fetish Ball – (an event that has been running for more than a decade and attracts people from all over the world) – I had to reach out to see if she'd have time to squeeze in an interview for YNOT CAM. Why? Because this is a woman that is at the top of her game.
Not only an expert on BDSM Culture, Oh makes it a priority to cultivate an understanding of it by sharing her hard-won knowledge. She's the creator of the world's first slave training platform – youwillpleaseme, runs the award-winning Safeword podcast, wrote a guidebook for sex workers on business and touring strategies, has been interviewed and quoted online and in magazines such as The Washington Post and Rolling Stone, runs Instagram Live sessions where she hosts Q&A sessions, debuted in a film, and more. This fascinating woman has given so much to the adult industry that it's hard to believe she had time to speak with us with her insane schedule, but she did! So, whether you're a veteran, newbie or someone who is just curious about the BDSM niche and how you could apply it to camming, enjoy this very thoughtful interview from Mistress Eva.
How did you get your start in the industry?
I was at the end of a contract probation with a strategic consulting firm and realized that my values didn't gel well with their framework – and so I contemplated taking a different direction. This is when I recalled the 'Dominatrix' suggestion that a previous partner of mine had mentioned due to my assertive communication style. I Googled the term, a local BDSM dungeon popped up, their latest blog post mentioned that they were looking for Apprentices – and that was now over ten years ago!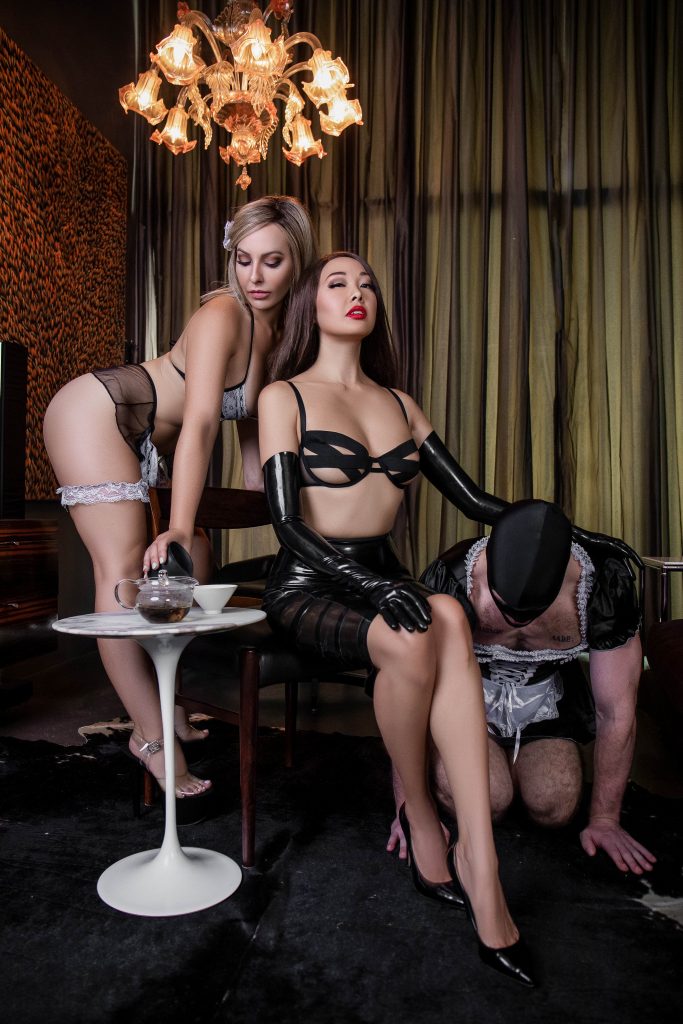 What advice to you have for cam models who are interested in the BDSM culture but are not sure how to approach it in their work?
I would suggest watching some of my Instagram Q&As to get a sense of what BDSM is in a worker context, then to watch some POV videos of some workers whose style speaks to you, perhaps look at video tutorials such as on Kink Academy – and slowly let it inform your work from there. I would also let trusted submissives guide you, feel bold to be able to ask them questions – but do be aware that there are clients who are less there to help, and more there to serve themselves. So recommended submissives could be the route. You could also respectfully approach other models whose businesses speak to you by asking if they do mentoring and what their requirements around that might be if so, such as payment or promotion.
Tell us about your Sex Work Guide – Business and Touring Strategies – what prompted you to write it?
I get asked about my business constantly, and especially about how I work internationally – and so rather than repeating myself I decided to write a guide. It seems to have been very useful for many, and at the same time all proceeds go to Project X, a sex worker organization that I support. So, I am very happy with how it's gone!
What is the most misunderstood thing about the BDSM culture?
That it is about pain. I don't think people outside of the culture, or even just beginning to explore it realize the depth that is possible in BDSM. Often pain isn't even a facet of how it is practiced. BDSM gives us a framework to explore and understand our desires, ourselves and each other.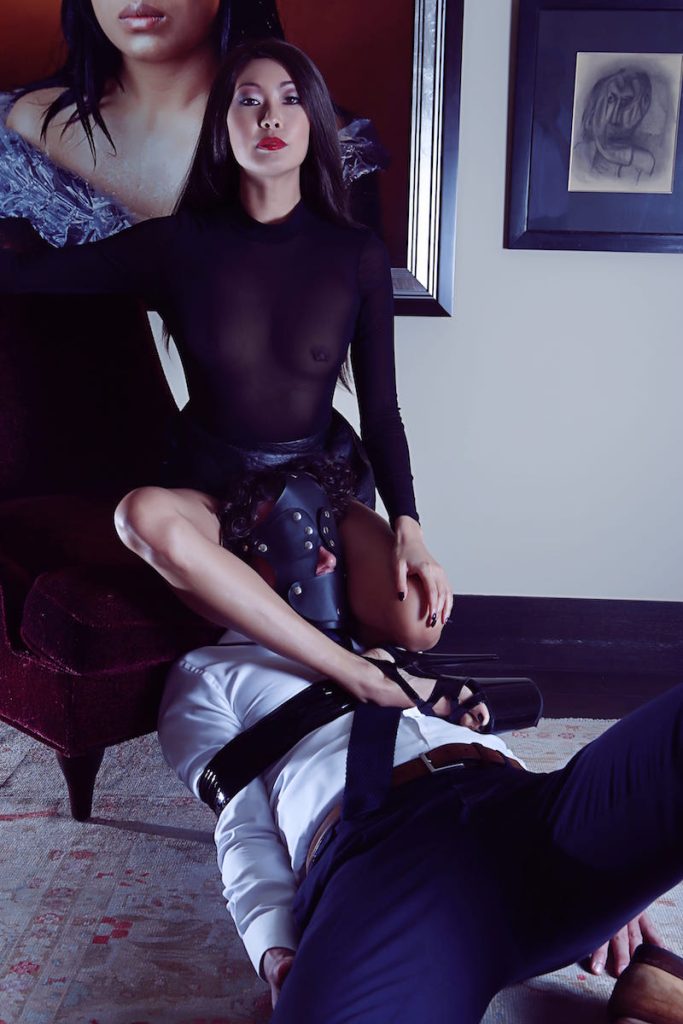 What do you enjoy most about running your podcasts and what is your goal with them?
I collaborate with Dirk Hooper on 'Safeword Podcast', and it's great to chat to him as an eloquent switch. I personally get a lot of value from delving into the deeper world behind kink with him, using input from the community. Then I'm not sure if I'd call it a podcast but I do Q&A's on Instagram every month, as well as a web interview series called #teakink – where I chat to different kinksters over tea. But my motivation across all of these, and any public facing work that I present is that I simply want to offer a voice that is a sex worker, that is a kinkster – to the world. It is important that as marginalized groups, we speak for ourselves – as opposed to letting others create our narrative.
Where can you find your film debut 'Grief Encounter' and how was that experience?
At the moment you can find 'Grief Encounter' on Erika Lust's XConfessions platform. It will be premiered in London later this year as well. I spoke with the writer Kitty Drake over years about power, desire, and death – and what came together was this beautiful film. It was magical to see my words in the script, but I almost feel like I had such a light touch on it. The team, the director Ellen Pearson and everyone involved were so talented and professional – it was like a fairy tale being able to swan onto set, be myself, and walk off – all to end up in the beauty that is the film. I'm so used to having to run an entire scene/session/relationship where I control all the pieces, so shooting this film was quite a liberating experience. I am honored for it.
What is a lesson that took you a very long time to learn whether in the business or in life?
I think I am still learning how to best keep my boundaries, so that I do not tire unnecessarily. I am geared to listening to others and giving them space, and this can get exhausting if I'm not carefully watching and controlling how clients are trying to get more and more of my time and energy.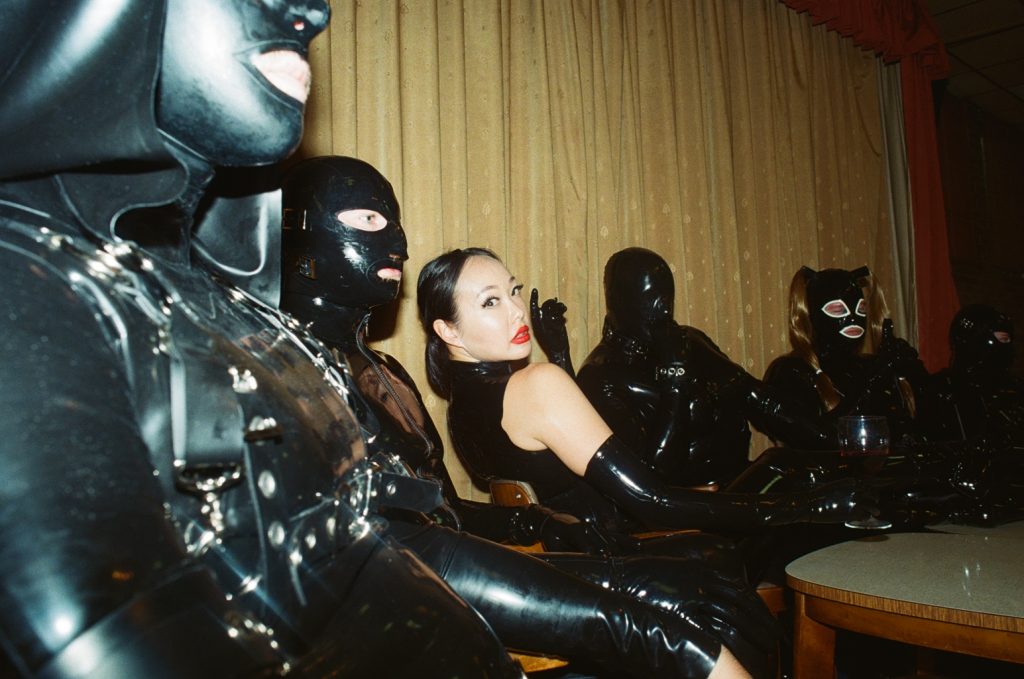 If you weren't in the industry what else would you be doing?
I have had the opportunity to work across many industries that include performing arts, humanitarian aid, sustainable design, production and research – and at this stage this industry and professional domination has been the one that has captivated me the most and given me the freedom to work how I'd like to the best. I don't see a better alternative at the moment. The financial stability that this work has afforded me means that I mostly spend my time quietly on my own or with loved ones, and I occasionally volunteer my time to animal welfare and sex worker organizations – so perhaps this is it for now!
What is your favorite thing about your job?
The financial freedom, and that I get to play for a living.
You know so much about your niche, are you still learning? And if so, who do you learn from? What excites you to learn more about?
I learn most from the people that I interact with be it community or clients, their complexities still surprise, inform and even still sometimes frustrate me – the breadth of emotion that they inspire keeps life exciting and intriguing. I thought that this might lessen or come to an end, but it seems to just be getting more nuanced and complex.
Anything else you would like to add?
Thank you so much for your interest and for giving us a platform to speak from! Also, I just started an OnlyFans so that I can speak directly to my fans, I avoided it for the longest time but the scammers who were pretending to be me started to become more frustrating. So if people want to speak to me the only forums will be onlyfans.com/youwillplease_me and youwillpleaseme.com – I don't chat to anyone anywhere else, not on Instagram, not on Facebook, not on Google Chats, nowhere, just the places I mentioned.
—
Alyssa Collins hails from Minnesota, where snowy days were the perfect excuse to stay warm inside and write. Over the years, she turned that joy into a career and has authored numerous articles for various publications (under pen names). Email Alyssa via alyssa@ynot.com.