The longer I've worked in the adult industry, the more I've noticed that most porn is geared towards a straight, cis male audience. Even if the scene features a transgender person or two women, it is often portrayed in a way to appeal to a male viewer.
If you identify as anything else than a straight cis man, you probably understand the frustration of scrolling through porn sites and not being able to find the type of porn that you would enjoy. Nearly every category, especially on tube sites, is filled with porn that caters to the male gaze.
Luckily, some creators have made it their mission to create porn for a more inclusive audience, whether it's gender-neutral porn or one that caters to women, non-binary folks and/or transgender viewers. I had a chat with Courtney Trouble, Daisy Dynamite and Darker Vector to get their thoughts on this topic.
"First off, I want to thank you and YNOT for centering non-binary and trans stories in your recent work, and thank you for asking me on board. So, I am a trans non-binary person, and I am inspired to make porn that is more representative of trans and gender-fluid sex lives, that any audience could enjoy. I think that means trying to document the kind of sex that porn performers want to have and imagining an audience that goes beyond a cis male," shared Courtney Trouble.
They are the owner of Trouble Films, an independent production company dedicated to making porn that is more representative of trans and gender-fluid sex lives and can be enjoyed by any type of audience.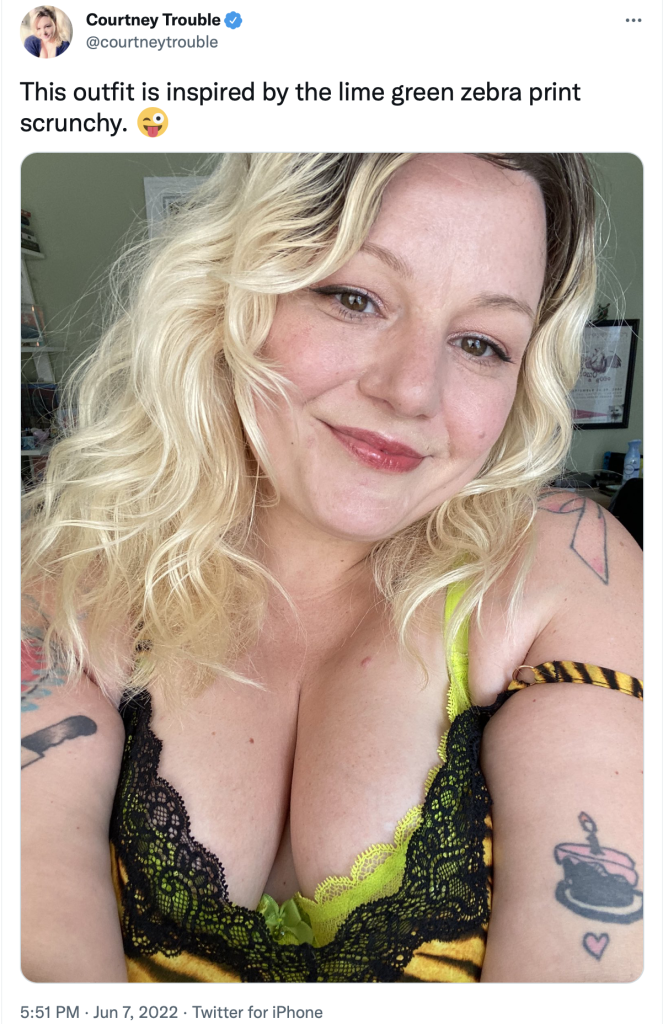 One of the things I was really curious about was the steps Trouble took to make their porn more inclusive.
"The most important thing you can do is find respectful and friendly ways to market your porn. The old words are not good words, and if mainstream media can use the terms trans woman and trans man, I think porn can make a real effort to as well. As a producer, I try my best to keep my casting wide open and not just tokenize people but really embrace them in a like-minded community of performers," said Trouble.
Another question that might be burning in many creators' minds is – will there be a demand for this type of porn? Especially, if you started out making porn for a straight cis male audience like me. After establishing a somewhat solid customer base, I started thinking about making more inclusive porn.
"What keeps me afloat as an artist and businessperson are my queer and trans customers, so the demand is there if you have queer sensibilities in mind when you make it," told Trouble. "Experimentation is key, allow for 'coming out' to occur in your work."
Adult content creator Daisy Dynamite also felt a personal connection with the creation of more inclusive porn.
"I identify as pansexual or bisexual, so I felt like my content should be gender-neutral. It just seems natural," Dynamite said.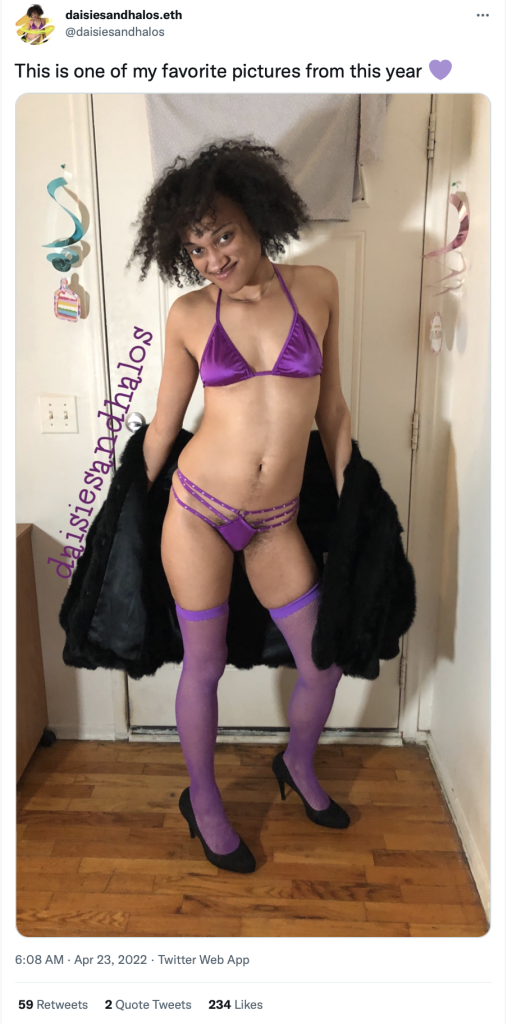 "I started making a consistent effort to not use men-focused words. I try my best to substitute gendered words for creative neutral versions. It's an ongoing process!"
Just like Courtney Trouble, Daisy Dynamite was not worried about the demand either.
"I'm never worried about demand. Some people might not even realize that I make gender-neutral porn, but the people that notice do appreciate it!" she explained.
For Darker Vector, who identifies as transfemme, making more inclusive porn is a deliberate choice.
"The logical and (more profitable!) route would have been to aim specifically at straight men, but there is already SO much porn – still in 2022 labelled as 'shemale' on many big porn aggregator sites – which fills that particular need, and it often perpetuates harmful stereotypes of trans people," stated Vector.
"I wanted to make the kind of porn I would want to watch, and I knew ultimately, I'd burn out fast if I didn't do something [that] I could be proud of."
Vector also shared some of their ways to make their porn more inclusive.
"I talk a lot in my porn, so I'm very careful about what words I use – for example, I will say 'hole' rather than pussy or butt, so that whoever is watching will be covered! I'm also careful to avoid gendering the viewer as much as possible. Some of my stuff is very gentle and intimate, encouraging people to explore and enjoy their own bodies while watching in a non-judgement way," told Vector.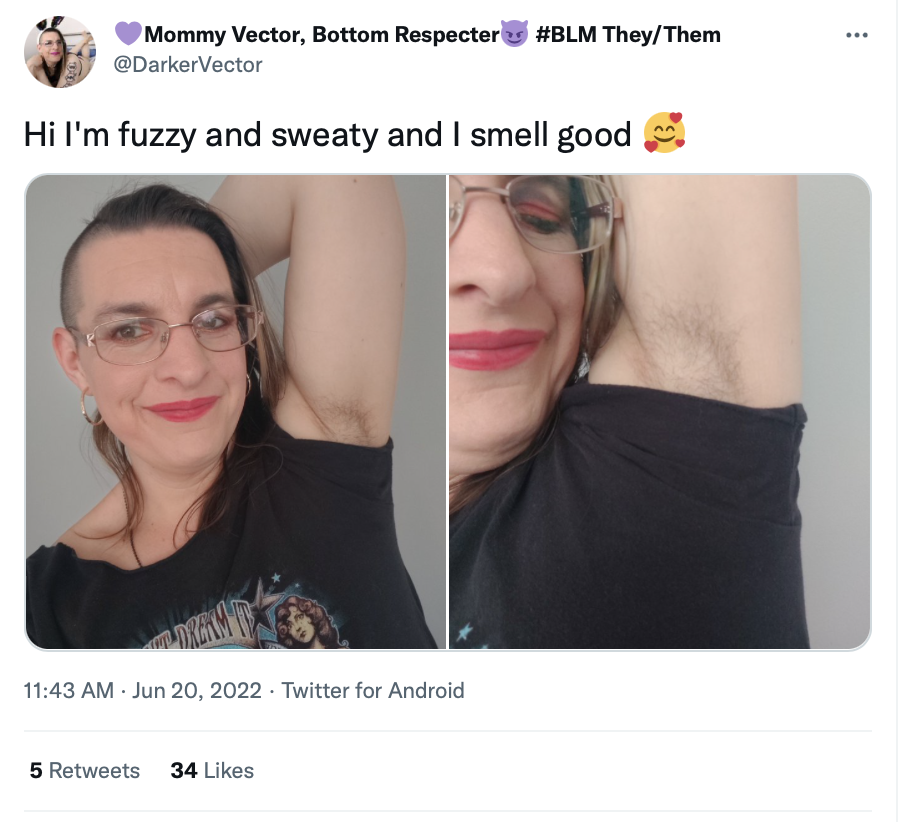 "I'm also as honest and open about my own gender and sexuality as possible. I don't want people finding me and thinking they are getting your standard 'Chick with a dick' porn. Being unashamedly myself is like a kind of invitation to people – come in, you're welcome here!"
When asked about the demand for this type of porn, Vector said that in their opinion, supply is the problem.
"Lots of people are used to thinking about porn as a product for straight cis men and feel there is nothing there for them. Women particularly, I feel, often avoid it for that reason. I think making weird, diverse, inclusive, creative porn will bring in a new audience. In many ways, that is the message of today's media – if it doesn't exist, make it yourself!" Vector said.
A couple of tips from fellow creators to make your porn more inclusive
Follow trans, enby and queer performers and activists. It starts with being sensitive to folks first. You have to hear them to understand.

Make a list of gender-neutral terminology and do your research on how people like to talk about thier own bodies.

Try to avoid gendering the viewer as much as possible. For example, instead of saying 'pussy', use the word 'hole'.

Be yourself – don't try to fit the mold. Either it breaks or you do.

Always be willing to grow, to listen to and learn from others.

Be open to experimentation and create the type of porn you wish to see more of.
Remember that you don't have to change your content completely. Start by taking baby steps to reach a more inclusive audience. Some examples would include making JOI for women, enby or trans viewers, POV content from their perspective etc. The adult industry is a wonderful place to explore diversity and inclusivity, and it all starts with you. Together we can make a great improvement and start offering porn for a more diverse audience!
Header Image by Lisett Kruusimäe from Pexels.
—
Alison Sparks is a camgirl, solo adult content creator and writer. Find her on Twitter at @itsalisonsparks and email her via alison@ynotcam.com.