As a webcam model your vagina is truly your money maker, and as such you want to keep your vagina healthy so you can put on as many shows as comfortably possible. Just because you're going solo (in most cases) as a webcam model doesn't mean you should slack off on personal hygiene.
One of the biggest culprits that can cause your vagina to contract an infection is your every ready slew of companions more commonly known as your sex toys. These wonderful devices may bring you pleasure and more satisfied fans at your shows, but they can also bring some unintended consequences like bacterial infections, viruses or even parasites.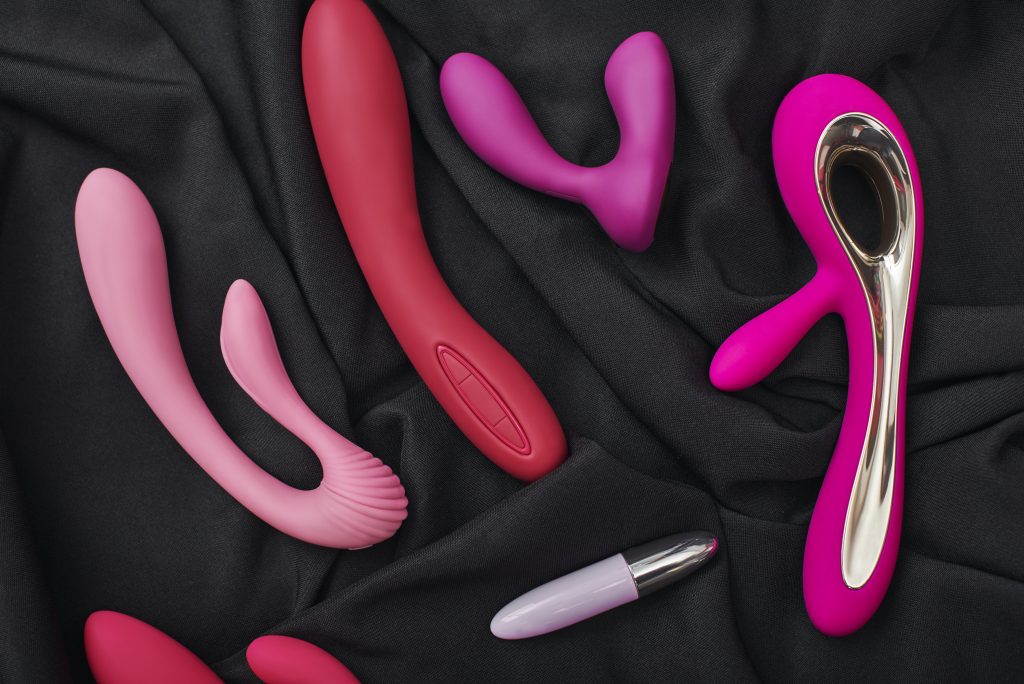 Cleaning methods, while similar will vary a bit between sex toys depending on what they're made of. The chart shown below from healthline.com describes how to properly clean sex toys of different materials:
Material
Porosity
How to clean
Where to store
ABS plastic
nonporous
warm water and soap or sex toy cleaner
in a lint-free fabric bag
cotton
porous
cold water and soap
any clean container or drawer
crystal, stone, wood*
nonporous
warm water and soap
lint-free fabric bag or padded container
glass, Pyrex, silicone, stainless steel
nonporous
motorized: warm water and soap or sex toy cleaner

nonmotorized: can also use boiling water or sanitize in dishwasher
glass and Pyrex: lint-free fabric bag or padded container

silicone or stainless steel: any clean container
jelly rubber, elastomer, latex, cyberskin
porous
room temperature water and a soapy washcloth
individually in a lint-free fabric bag or nonplastic container
leather
porous
spot clean with a damp, soapy cloth
store in a cool, dry place and avoid storing in plastic
PVC and vinyl
porous
warm water and a soapy washcloth
lint-free fabric bag
nylon
nonporous
machine or handwash with soap
any clean container or drawer

While cleaning your toys may not be on your list of exciting things to do in a day, this step is important to help keep your vagina as healthy as possible. The vaginal area is supposed to be a slightly acidic region, which means a healthy vaginal pH level is somewhere between 3.8 and 4.5. By avoiding the introduction of foreign organisms this will help keep your vagina at its best.
Another way to keep your vagina healthy is to avoid douching. This may sound counterintuitive because in our society douching is touted as a way to "freshen up" the vaginal area or even "remove feminine odors," but this is not the best advice. Vaginas are supposed to have a slight odor. They were not made to smell "spring fresh" or like a "floral garden." The other problem with douching is that it can change the pH level in the vagina, which could increase odors (instead of lessening them), and when the pH level is out of balance, this can lead to a perfect breeding ground for bacteria and infections.
Hopefully, these suggestions will keep your vagina healthy and you happy so you can continue bringing pleasure to many satisfied fans for years to come.
Main Photo credit: iStock.com/LidiiaMoor
Middle Photo credit: iStock.com/dima_sidelnikov
—
Gabriella Vita is from Las Vegas, NV and has been writing for over ten years under multiple pen names. She believes variety is the spice of life, which is why she enjoys writing on a plethora of subjects. Email her at gabby@ynotcam.com.