If you haven't checked out the live streaming site, ePlay, it's time you did.
This is a company that has a great track record with models and supports them no matter what stage of their career they're at. For all you newbies out there ePlay's a good place to get started as they offer loads of tools and support. For the more seasoned pro, ePlay hasn't forgotten you either – the company is always working on new ideas to help you up your game and monetize your content.
This week I had the pleasure of interviewing Clement, the President and Co-Founder of ePlay, for some more insight into the company that believes camming is all about having fun, being safe, keeping in touch with your authentic self, and getting paid!
How did you get started in the business and how did ePlay come to life?
I started with my brother Thomas over twenty years ago and have touched nearly all aspects of the digital industry in that time. Most notably, DeluxePass put us on the map, and we later transitioned to VideosZ and then Bang.com before recently building ePlay to serve the live streaming community space. ePlay was born out of the insight that there were a few gaps in the marketplace, and we believed we were uniquely skilled and positioned to fill them, creating a lot of value for both creators and their fans.
How is ePlay different than some of the other streamers out there?

We're here building one of the safest & happiest communities in the adult entertainment industry by guiding creators to their fullest potential with the tools, information, and support that they are missing; in turn creating the most fun & engaging place to build connections with fans.
What advice do you have for models starting with the site?
Don't overthink it. Dive right in and start streaming, posting content, and most of all having fun. Don't worry about everything being perfect. Fans absolutely love new creators, and they enjoy being a part of the process. You need to fall in love with the process before you fall in love with the outcome. Be your authentic self, whatever that looks like for you.
If you have questions along the way, we have an amazing 24/7 support team here. We also have our ePlay Discord community that's filled with empowering creators, and an ePlay blog that's packed with resources to help creators LevelUp!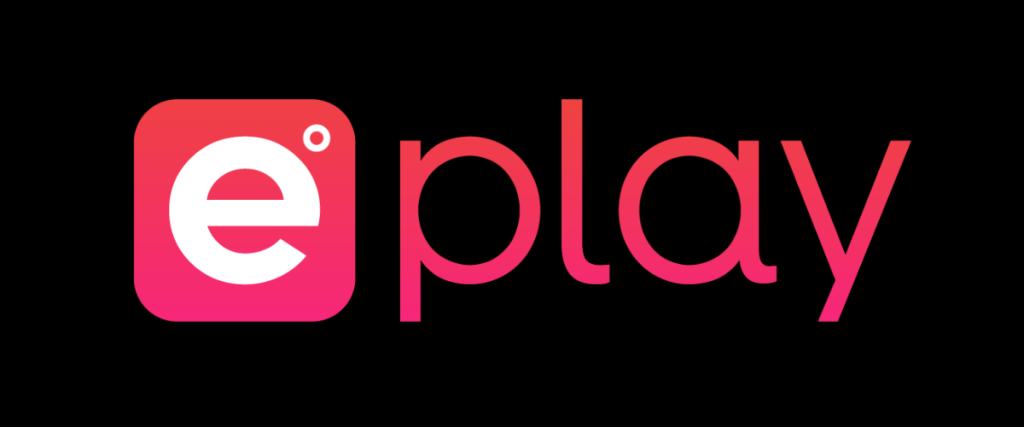 What types of models do best on the site?
There is an extremely wide range of people who find success at ePlay, but in general terms – those that enjoy engaging with their fans and building strong, long-term relationships tend to have the most success. To meet those needs, ePlay has developed a slew of tools to boost engagement and connect with your fanbase, which promotes repeat purchases and keeps the creator top of mind for their fans.
Tell us about some creativity you've seen from models on the site to help pique creativity for our readers.
The creators who use ePlay come from a variety of backgrounds and bring a vast level of skill sets. We have one creator (AshesRoom) who loves to play lewd games on ePlay but come to find out she's also a digital artist. She often does digital renderings after her live shows which include pretty awesome hidden elements that only her fans know how to find. Just recently we joined in to celebrate a big milestone with her, she sold her first art piece! Happy to report she sold it within her ePlay Channel. No matter what type of original content you're selling, you can do so on ePlay!
How do you keep the streamer a safe place for performers?
We truly believe that creators have every right to stay safe. That's why we designed a platform and community where the safety and security of creators using ePlay are front and center. ePlay is a site where anyone 18+ can view any channel feed, live stream, or content on the site. It also gives viewers instant access to connect with Creators easily – no more jumping through hoops to connect.
However, we certainly understand that things happen and while most of those viewing ePlay live streams and content from creators worldwide are doing so with great intentions, sometimes those connections and interactions may not always be the ones that you (the creator) want.
That is why we are putting the creator in the control seat. Every creator has the freedom to say, "Who & When."
We know that a quick "Timeout" might not always work for everyone, so we have implemented the ability for creators to also ban and block someone from their ePlay channel.
Below, you'll find the breakdown of what each moderating option means.
Timeout: (10 minutes, 30 minutes, 1 hour)—once the time is up, they will automatically be reinstated to the chat.
Ban Forever: This allows the user to continue to tip.
Block Forever: This blocks the user from being able to tip, view your stream, or anything else you do on ePlay.
What new features do you have in the works?
ePlay is being updated at least twice per month and we have a bunch of fantastic new features coming soon that we're excited about, but we prefer to talk about them once they are live, so you'll have to wait for the official announcements via articles in YNOT or our social media feed 🙂
What do you feel is the key to being a successful model?
Showing up consistently really does pay off.
Remember your fans can go anywhere to see content but they are choosing to come to your ePlay Channel to see you. You can show up consistently by live streaming weekly, hosting VIP shows, posting content regularly, and engaging in 1:1 private message with your dedicated fans. Plus, we recently launched the ePlay Sub Club, where you can provide special content to those that sub to your channel.
How do you attract new business to the site or must models bring their own followers?

We attract new business to the site in a variety of ways, but the most powerful are our internal advertising and our creators themselves.
First, we built the success of our other websites (VideosZ and Bang.com) by being innovators in the advertising space. This experience has helped us ramp up the ePlay community quickly and keep it growing. Secondly, our creators have been incredibly successful at promoting their ePlay channels in large part due to the tools that we have in place to make it easy for them (a simple channel URL that gathers all referral commissions) and other tools to make sharing content easy. And that's not counting the extra incentives creators have to promote their work at ePlay because they can earn a total of 90% revshare at ePlay on traffic they refer (80% standard revshare earnings + 10% for referred fans).
What goals do you have for the company?
To continue innovating, making ePlay the safest & happiest community in the adult entertainment industry.
For creators, we have two social handles they can go to for support & education – our Instagram @eplay_academy and our Twitter @eplay_academy.
For fans, we have two social handles they can go to find their favorite creators – our Instagram @eplay_official and our Twitter @ePlayStreamers.
We are also on Discord.
—
Alyssa Collins hails from Minnesota, where snowy days were the perfect excuse to stay warm inside and write. Over the years, she turned that joy into a career and has authored numerous articles for various publications (under pen names). Email Alyssa via alyssa@ynot.com.