This week I got to chat with Ivy Minxxx, the self-proclaimed spiritual brat by day and internet succubus by night who also calls herself "eclectic, ethical, and eccentric."
A fetish artist, Minxxx is a ball of fire who wows fans with topnotch skills including everything from Rope Bondage/Obscure kink and BDSM, to ethical FemDom, Looner, and Foot Fetish.
One thing about Ivy is for sure, though she's only 5'1, she's anything but tiny.
Enjoy a peek into the world of Minxxx, a big personality filled with self-confidence and drive. A woman who has enough chutzpah to say that she's inspired by none other… than herself.
How did you get your start?
I have been curious about the adult film industry since I first discovered it.
Often, I thought to myself while watching porn "I could do that and actually enjoy myself" and secretly dreamed of being a full time kinkster. Three days after my 18th birthday I made my first account on BentBox, but I didn't post much until I shot my first professional scene in July of 2019. From there I expanded to creating content for my PornHub, streaming on Chaturbate, and building my OnlyFans (alongside many other websites and servers).
Three years later, and I'm still in love with my job.
What do you enjoy most about your work?
The professional, personal, romantic, platonic, and emotional connections I've made not only with my fans, but also with models, photographers, and sex positive companies. The love and support I've received from my extended "cam fam" is priceless.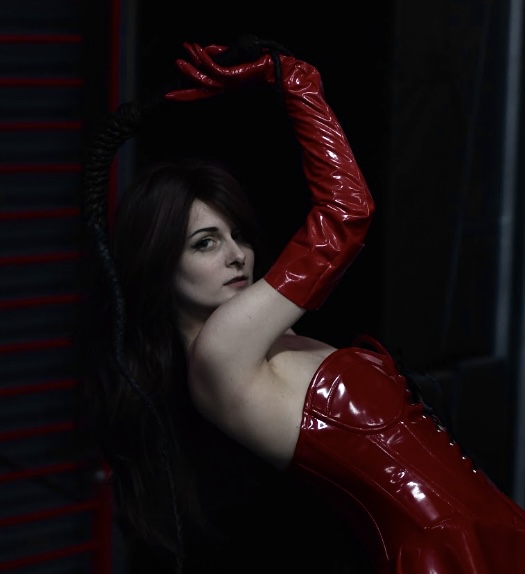 What is the biggest challenge for you in the industry?
Trying to find balance between work and life. I see this as a lifestyle choice just as much as a career, so taking a true day off is nearly impossible when you crave work!
Who inspires you and why?
This is not to sound facetious, but myself. I'm by no means perfect, but I'm all I truly have at the end of the day, and I appreciate that I made a life worth living even with the odds against me. When I need inspiration, I look at my past work and see what could use improvements. If I feel unmotivated, I remind myself of how much I've grown as a creator and that usually does the trick to kick me back into gear.
Personally, I think we should all be inspired by ourselves.
What is your favorite thing to do on your day off?
I love arcades and anything with a circus or freak show vibe! I'm also an amateur aerialist and have a lyra (an aerial hoop suspended from the ceiling) set up in my "dining room."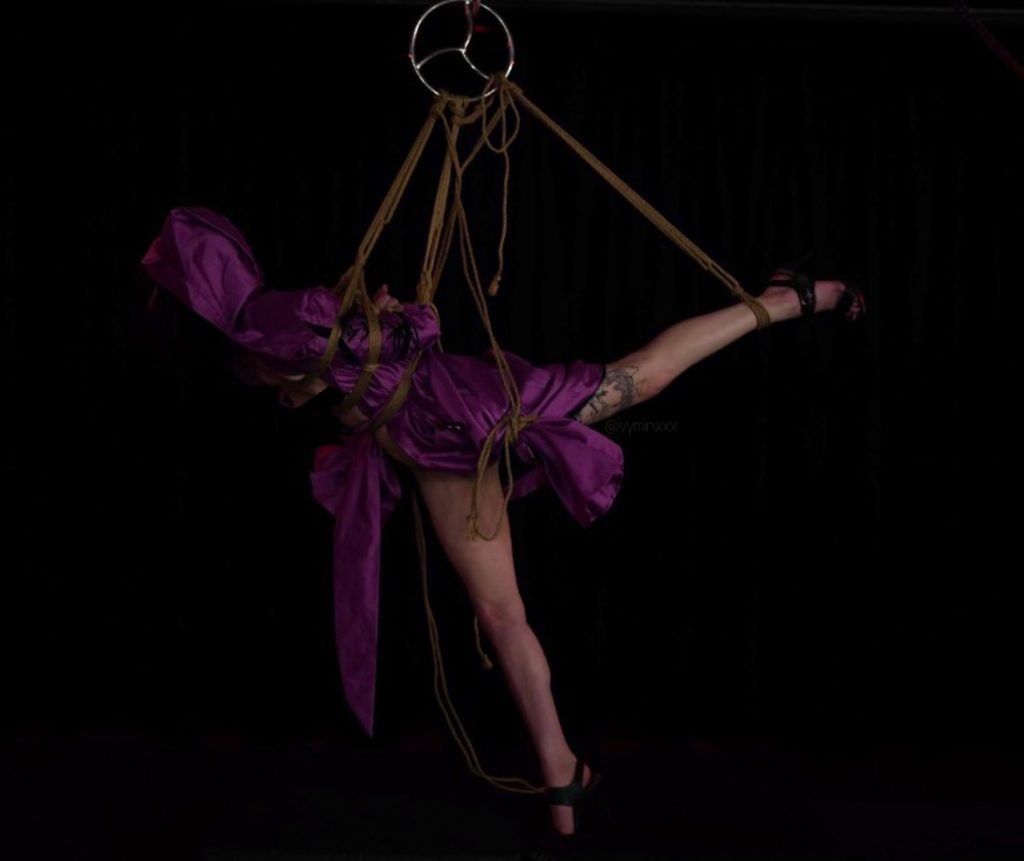 What is your advice for those just getting into the industry?
Don't go in with the expectation of making easy money fast. You will be disappointed.
Money is here, but not without applied effort. It's like trading a 9-5 job for a 24/7 career if your hope is to make sex work your primary source of income. Although, I will note there is an audience for everybody, so do not let your insecurities prevent you from living your sexy dream life. One person's "yuck" is another's "yum."
If you won the lottery, what would you do with the cash?
I would build my dream house and go to college to become a sex therapist.
What do you wish the mainstream understood about your work?
That it's not as taboo as it seems.
We all crave intimacy and connections with others, and I'm honored that I'm able to be a person that people can come to. Pun intended. We are human, humans have sexual and emotional needs, and I believe there shouldn't be shame behind how those needs are met as long as it's consensual and ethical.
What has been your proudest moment to date?
Hard to say… it's a tough choice between succeeding at my goals or being nominated for my first YCAM Award (Best Fetish Cam Model). Thanks again, YNOT!
What is your goal for your career in the next few years?
I will be expanding my fetish portfolio extensively, and hopefully one day will attract the attention of Kink.com. They're a company I've been watching for as long as I can remember consuming porn, so working for them would be a solidifying moment to me. I also look forward to furthering my knowledge in Shibari to showcase in my streams and future videos.
Find and follow Ivy Minxxx on her personal website where you can find all her links and more at IvyMinxxx.com.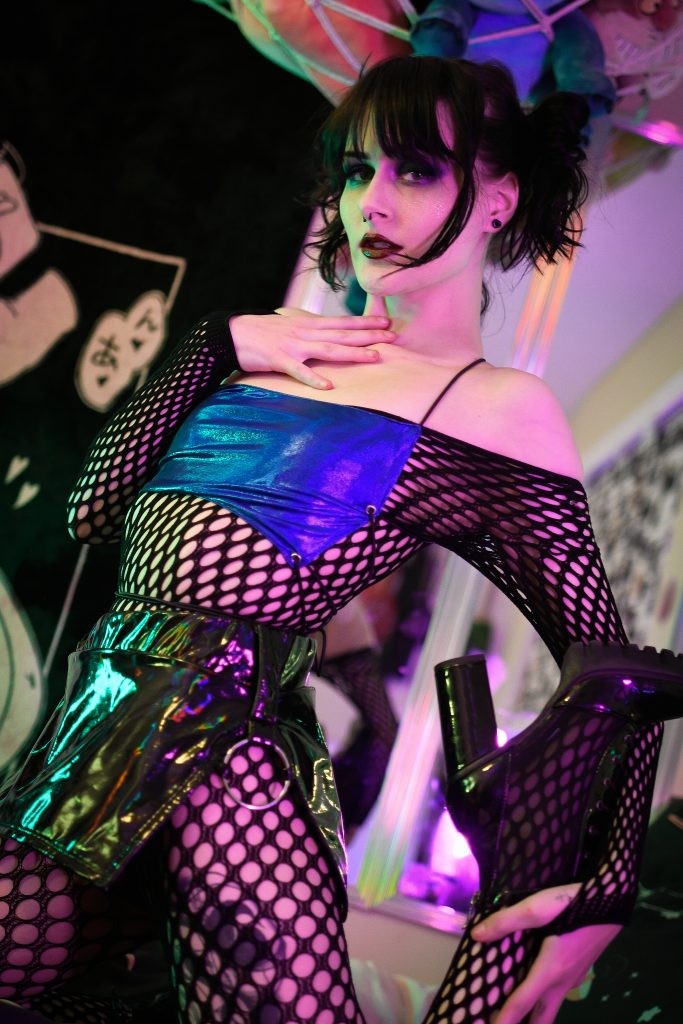 —
Alyssa Collins hails from Minnesota, where snowy days were the perfect excuse to stay warm inside and write. Over the years, she turned that joy into a career and has authored numerous articles for various publications (under pen names). Email Alyssa via alyssa@ynot.com.