This week, meet Lolita Borgia, a cam model from Tasmania, Australia who specializes in the playful and colorful side of BDSM.
With a niche of Fetish Doll, this tiny (5'1", 105 pounds) and slim yet curvaceous woman has a passion for female domination describing herself as "sensual and erotic, naughty but nice."
One spin around her social media and you'll see just how fitting that statement is. Borgia's Twitter is filled with photos of her excelling in roleplay and cosplay, everything from cute to sexy and in-between by changing up her hair and makeup and donning beautiful latex garments outfitted with kinky toys.
One of my favorite Tweets of hers is:
I seriously need a wardrobe assistant to help Me zip up latex dresses with a back zip

I've tried tying a ribbon to the zip but I just cant get the zip past My chest…

Can't bust out if you can't get your bust in!

— Lolita Borgia (@LolitaBorgia) September 18, 2022
See? You've only read a few paragraphs and already she's given great advice:
"Can't bust out if you can't get your bust in!"
Read on to pick up some more insightful tips from the Fetish Doll who's been in the business for over a decade and knows what's up.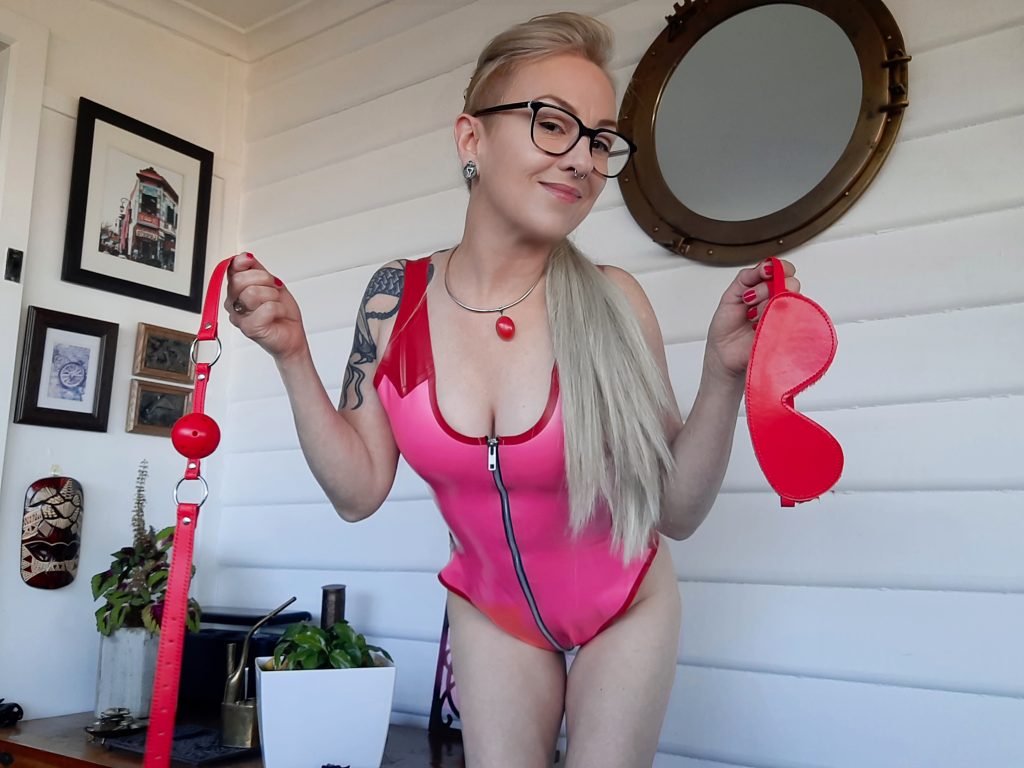 How did you get your start in the business?
Before camming, I performed in pole dancing clubs in Sydney and Melbourne, Australia. I started in the online business over ten years ago when camming was a relatively new industry. The opportunity to perform at home in front of an audience was exciting and innovative.
I love your name – how did you come up with it? Are you a fan of the book Lolita?
I would not say I was a 'fan' of the book, but I couldn't put it down once I started reading it. It was certainly an insight into the human psyche.
I have always been interested in psychology, sociology, and criminal behavior. Due to the book's subject matter, the name 'Lolita' became vilified because of illegal online activity. The historical rumors of the Borgia family appeared to be no more than tabloid gossip. So, I merged them because they are purely names and quite beautiful ones; I was also nearly 30 years old at the time. Although, I have had to create an alternative name, Lil Miss Borgia. More payment processors will not accept the name now although the association is rather archaic.
What's the biggest lesson you've learned from being in the business?
Broaden your online presence beyond one or two platforms. The loss of sites recently due to the changes in merchant requirements for the adult industry has been devastating for some models.
What do you think is the most important skill you need to have to be a successful cam artist?
The most successful cam models are not necessarily the prettiest ones.
Read your room/clients and intuitively separate the timewasters from your real fans – especially for new cam models, this skill saves a lot of performance energy.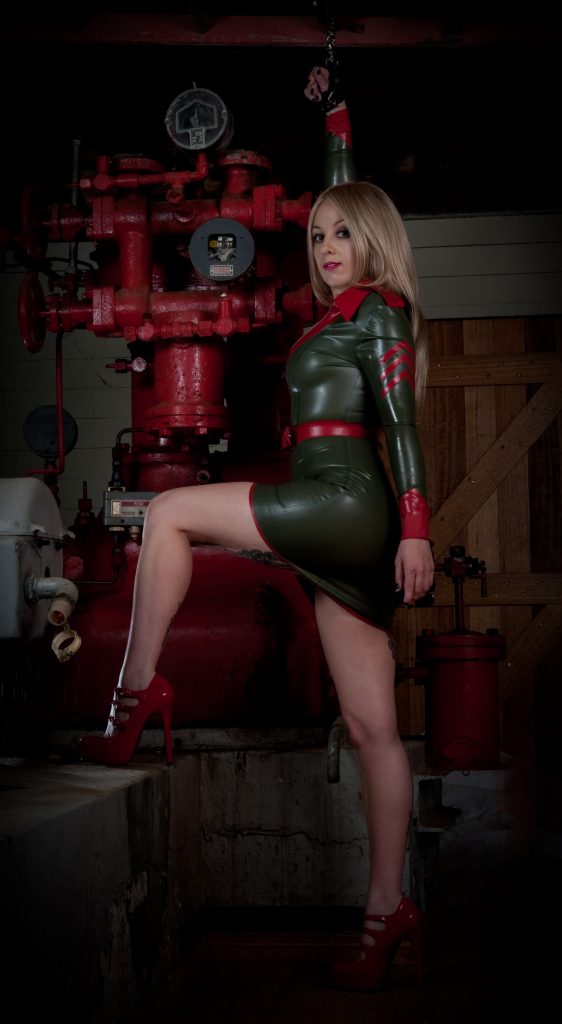 What do you think is your best quality?
I am witty with a vast range of perverted humor. I am also very apt at sexual innuendo.
What was a young Lolita like, did you always want to be a performer?
Yes, I did. Acting, dancing, singing, I loved all of it. I even wanted to be on a television program when I was a teenager, thankfully that didn't work out. I studied drama at college and did consider a tertiary education in the arts. But I decided to travel and work in hospitality management instead – until I found that performing on stage in stilettos was a much higher earning occupation.
What would you be doing if you weren't camming?
I would still be involved in hospitality/tourism management.
Are there any performers you admire whether in the business or not, and why?
There are so many performers in the camming industry that I admire. But my favorite performers would have to be Dita Von Teese, Masuimi Max and Rubber Doll. Their burlesque is unique, edgy and with a kinky style.
What are you passionate about?
Female Domination and the environment.
Where do you see yourself five years from now?
In five years, I will have completed my degree in criminology. I will still be involved with the adult industry (either as a performer, advocate, or both) and possibly working in the field of environmental crime. However, being self-employed will be maintained on one level or another!
—
Find and follow Lolita Borgia on her Twitter @LolitaBorgia, Instagram @LolitaBorgia, TikTok @lilmissborgia, LoyalFans @LolitaBorgia, and Live Unicorns @LilMissBorgia.
—
Alyssa Collins hails from Minnesota, where snowy days were the perfect excuse to stay warm inside and write. Over the years, she turned that joy into a career and has authored numerous articles for various publications (under pen names). Email Alyssa via alyssa@ynot.com.