If you've been told once you go into sex work you won't be able to do anything else, don't believe the hype.
Performers like Samantha Jones are proving to the world that talent is talent and that it's possible to traverse both the mainstream and adult world if you set your mind to it. A Toronto-based model and content creator, Samantha's not only a top OnlyFans star, Streamate cammer, and intimate companion, she also has a popular YouTube show that has more than 40 million views (and counting) and draws in 100,00 subscribers.
"For years, people have been finding success as mainstream entertainers or adult entertainers, but you couldn't be both," says Jones, "but in a post-pandemic world where everyone is glued to their phone, TV or tablet 24/7 constantly scanning limitless online content, that line of thinking is quickly going away."
Read on to learn more about Samantha and how she balances the mainstream and adult world to create a career that makes her happy and feeds her artistic soul.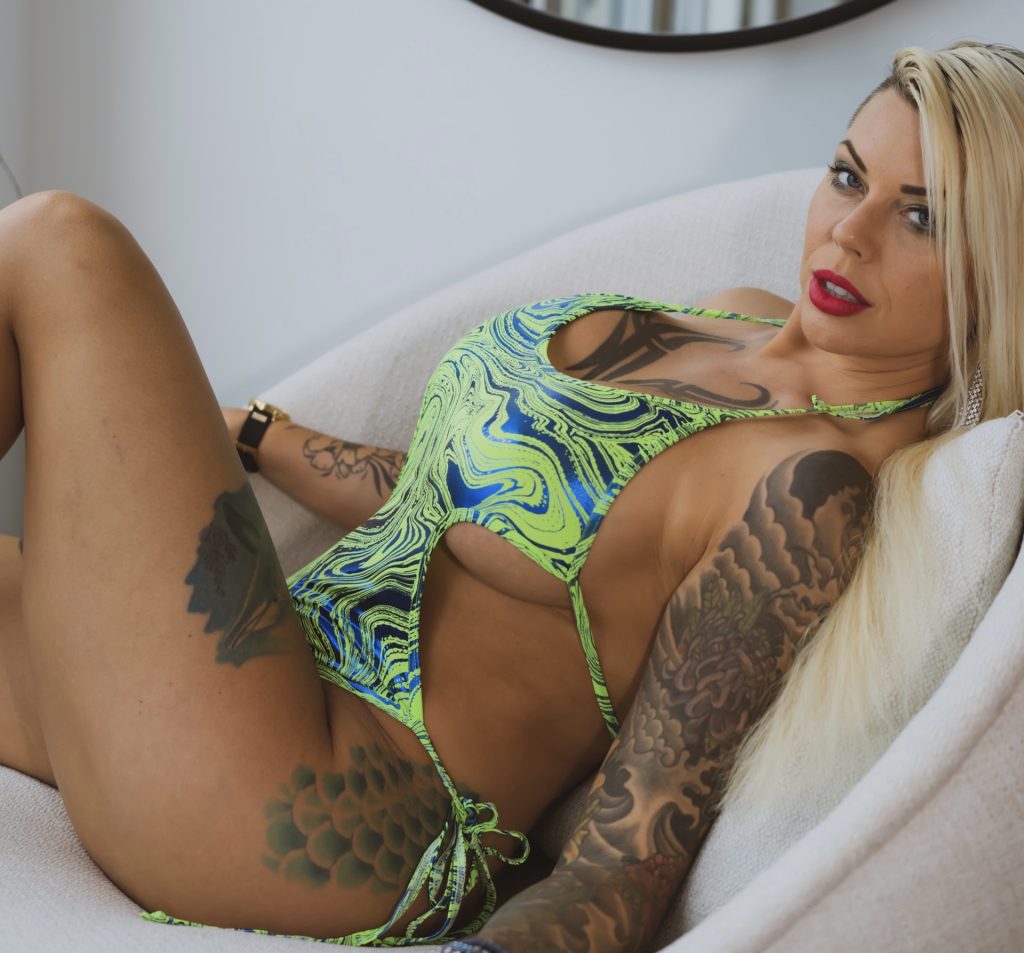 How did you get your start?

I started in the adult world by sneaking off to amateur nights at one of the local strip bars while I was finishing my hair stylist apprenticeship in Calgary.
After wobbling around in heels a few nights over and making the quickest decent cash I've ever made, I was hooked. I knew I wanted to be a dancer even before going to hair school, but I went anyhow because I knew the skills would come in handy. From there, I eventually tried my hand at being a spa attendant.
This was the real game changer for me since dancing can be tough on the body even if you're an athlete. YouTube came into the picture for me because it allowed me to embrace my creative side. I would walk a fine line of being just sexy enough to get people to click on my suggested pay links.
What do you think is the secret to appealing to both the mainstream and the adult industry?

Authenticity.
I love bringing my authentic self to the table. That's what I notice appeals to me in other YouTubers that I like to watch. It's especially cool to find ones that speak about being in the adult industry, whether past present or even curious. By normalizing it on my channel with the right amount of good taste I see it as a bit of activism.
You also do in-person meetings. Were you afraid or nervous to do them, and how do you keep yourself safe?
Usually, guys are too wound up to cause problems, I find. But with my Dominatrix training, I feel confident to put them in their place if needed.
There are certain apps you can use to double check a client's info, which has been super helpful.
My partner is super supportive, so if it's an outcall I'll often mention the address and time for extra safety. I'll look up the location to make sure it's a condo or house but prefer hotels if that's the case. Asking them to call so you can get their vibe can be helpful too, but the protocol that's made the biggest difference is asking for a small deposit to secure the booking. This is becoming more standard especially for HCE ladies, but if for some reason the guest is uncomfortable with that, then two solid references from previous providers and a scan of a photo I.D will do.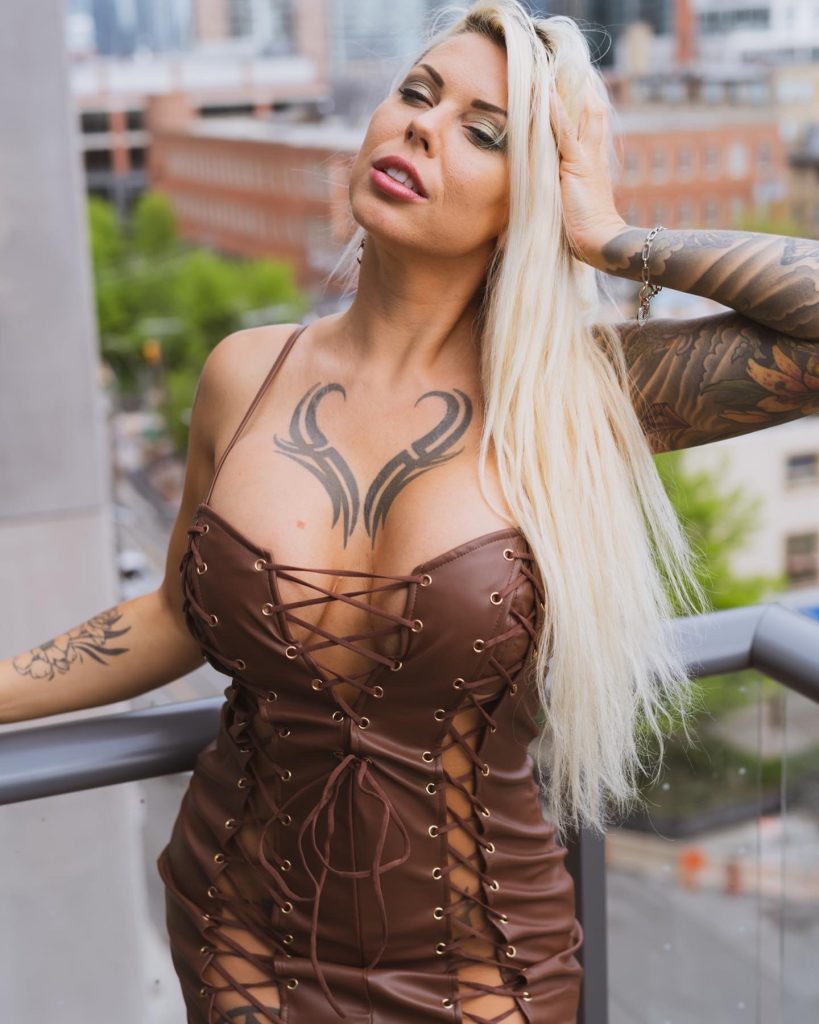 What do you think is your biggest talent?
Providing healing.
People are addicted to porn, and very lonely. I can be a fantasy, or someone to talk to. It's nice when you get the ones who just want to chat with a hot naked gal, or genuinely want to make you cum. I enjoy giving massage as well which I find most guys don't treat themselves to enough.
On my PG channel, replying to a comment can make someone's day. Or just really saying how I feel even if it might be a bit controversial.
What do you enjoy most about camming, and what do you enjoy most about your other online work? 
Setting up the stage and figuring ways to entertain for webcam is fun. Whether it's being overtly sexual in the kitchen washing dishes in a bikini or providing a hot online strip tease – it's neat to be this virtual girlfriend you can find here and there on different platforms.
It's fun when they feel they know you, then can see more of you if they want.
Where do you come up with ideas for you online content?
I have brainstorming days and sometimes I pull inspiration from other creators – usually fun things to do in the city or a new outfit. Holiday themes are fun to work with too. Or I'll look at my more popular content and put a different spin on it.
It's apparent that you love to travel from your videos. What are some of the favorite places you've been and what is your top recommendation?
Mexico surprised me in the best way. The Cenotes there are like hidden private Oases. I would love to eventually hit Bali, Bora Bora and The Maldives.
What are your top tips for keeping in shape?
Consistency and a balanced diet with more raw foods. Plant based or vegan if you can!! Fully raw gives so much energy but I find it can be tough to keep up. I have a Peloton which is great for working out naked, lol.
You obviously love tattoos. Which is your favorite one and what is the story behind it?
My love for tattoos started when I heard about Suicide girls. I instantly fell in love with the look of lots of badass tatts, and how cool they looked in photoshoots. My current favorite are my cove dolphins from the documentary, The Cove. The detail in the dolphins is incredibly well done.
Where do you hope your career will be five years from now?
I hope to be travelling the world and own a few investment properties. I'd also like to be more of a mentor to ladies in the industry and have some good content in the bank. I hope to hit 1 million (or more) subscribers on my channel someday – hopefully sooner than later!!
To find and follow Samantha, head to her Twitter @samanthawowjone, Instagram @samanthawowjones, and YouTube.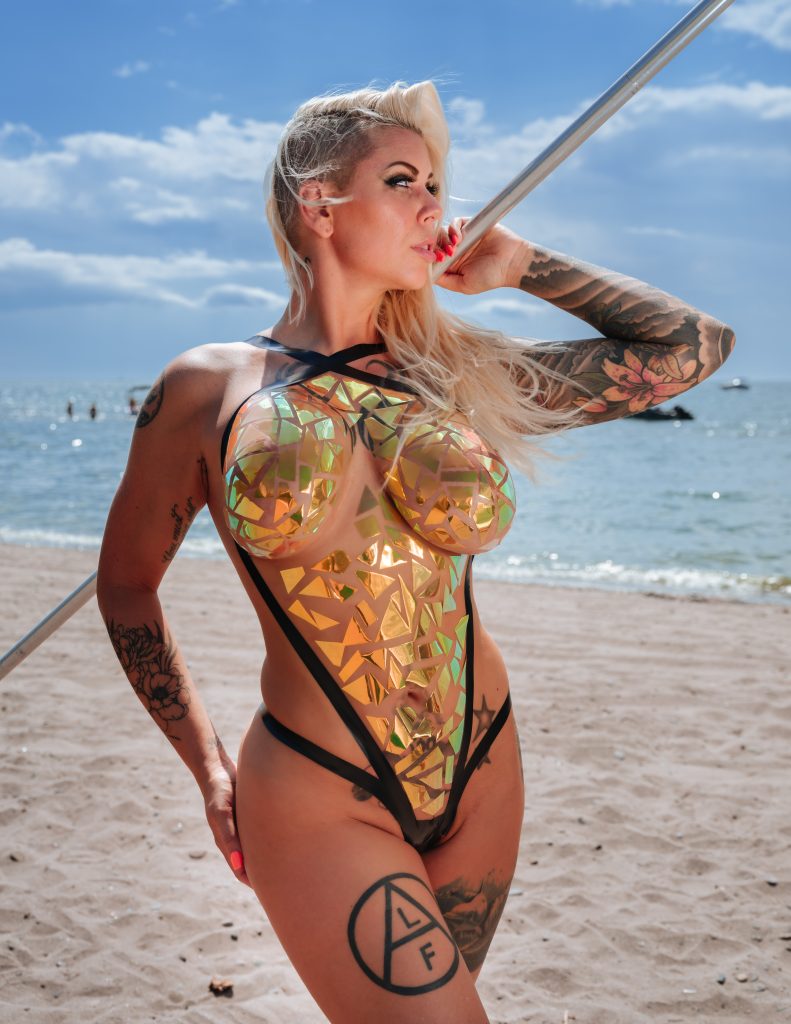 —
Alyssa Collins hails from Minnesota, where snowy days were the perfect excuse to stay warm inside and write. Over the years, she turned that joy into a career and has authored numerous articles for various publications (under pen names). Email Alyssa via alyssa@ynot.com.