Adaline Star is a content creator and performer who loves working in adult but didn't take the plunge because someone else told her she shouldn't. So, for years this blond bombshell worked for others, helping them succeed when she could've been putting energy into her own business. Then one day, she decided it was time to do what she wanted to do – get into the industry.
I think many have been through or are going through the same struggle Adaline did.
We tend to listen to others' opinions about what we should do with our lives. For sex workers it's even worse because there's a lot of negativities from the outside world telling us it's wrong and we shouldn't make a living this way. It isn't wrong. We must please ourselves first and if camming and sex work makes you happy who cares what anyone else thinks.
Enjoy this interview with Adaline about how she followed her heart to become the successful artist she is today.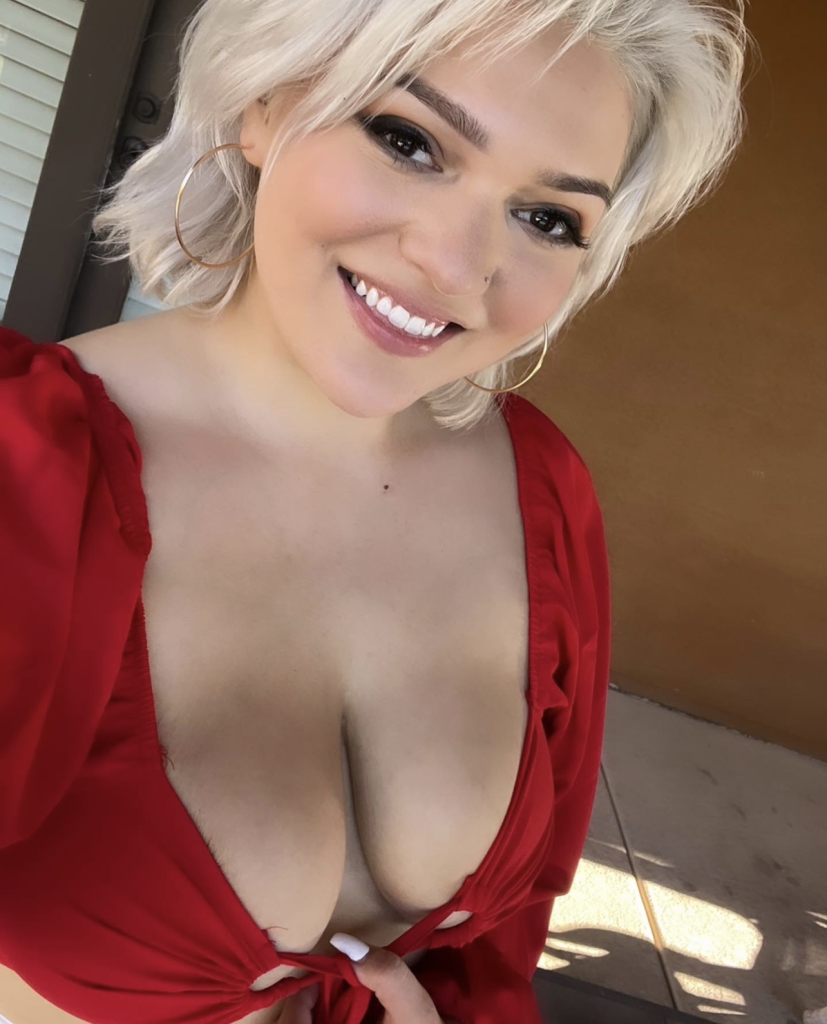 How did you get you start?
I had always been interested in the industry, but I let a friend talk me out of it when I was 21 so I continued pursuing my career in restaurant management.
Then the pandemic happened, and I finally told myself LET'S DO IT!
I had been laid off from my title as business development manager and knew If I wanted to transition into another line of work, now was the time. It was literally the last week of 2020 when I borrowed a ring light from a friend and started camming with my phone (I didn't own my own laptop at the time). This was before mobile broadcasting was as common as it is now.
It was a task but after three months I was able to buy my first laptop and the rest is history.
Why do you think you've had success?
I wish I would've started camming sooner! But I know if I had, I wouldn't have the same skill sets as I do now. I've been able to apply a lot of the knowledge I gained from biz development and marketing to myself.
For so long I was the face of other people's brands. Now – I am the face of my own brand and it feels good. All my years of management and being hands on in the service industry taught me how to connect with individuals from all walks of life. That's one of the beauties of camming – meeting new people from all over the world and connecting!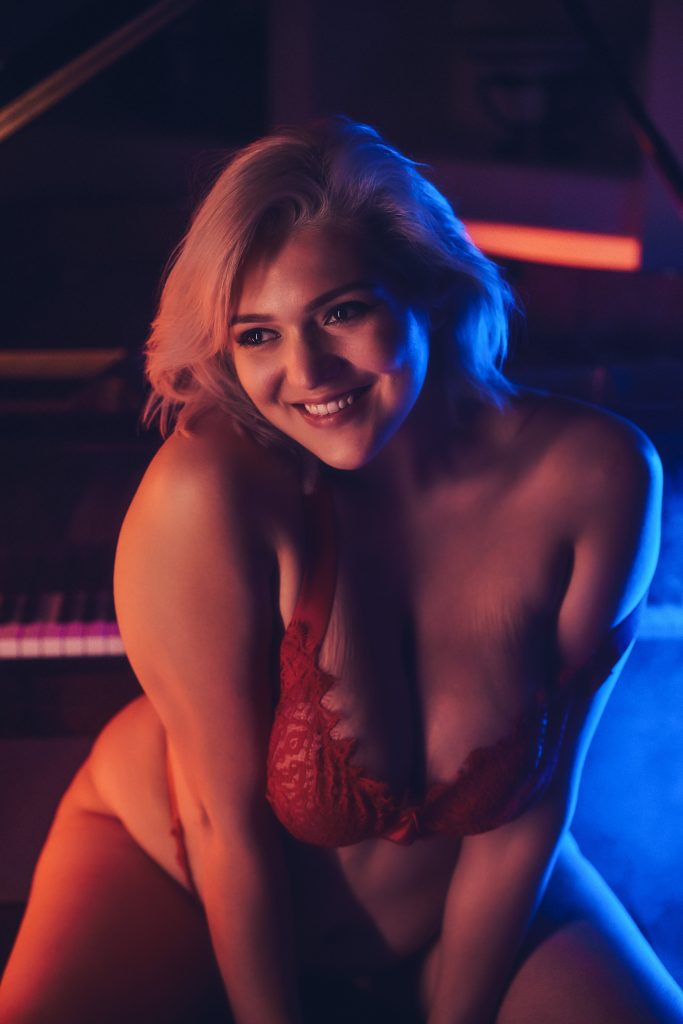 What are some of the most important things to you about how you run your camming career?
I do my best to stay positive in my cam room.
I don't chat about world politics, controversial topics or anything of the sort. I want to create a place where people don't have to worry about all the noise of everyday life and just have fun. A place where people enjoy themselves.
What do you like most about being a sex worker and what do you dislike?
I love the freedom and autonomy that it brings.
Dislike? The stigma behind it.
It feels natural, it feels normal to me. It feels like part of me, so I don't enjoy when others demonize, mass categorize or assume the worst. If people took the time to educate themselves on what sex work can be and how it can be beneficial maybe they'd have a different outlook.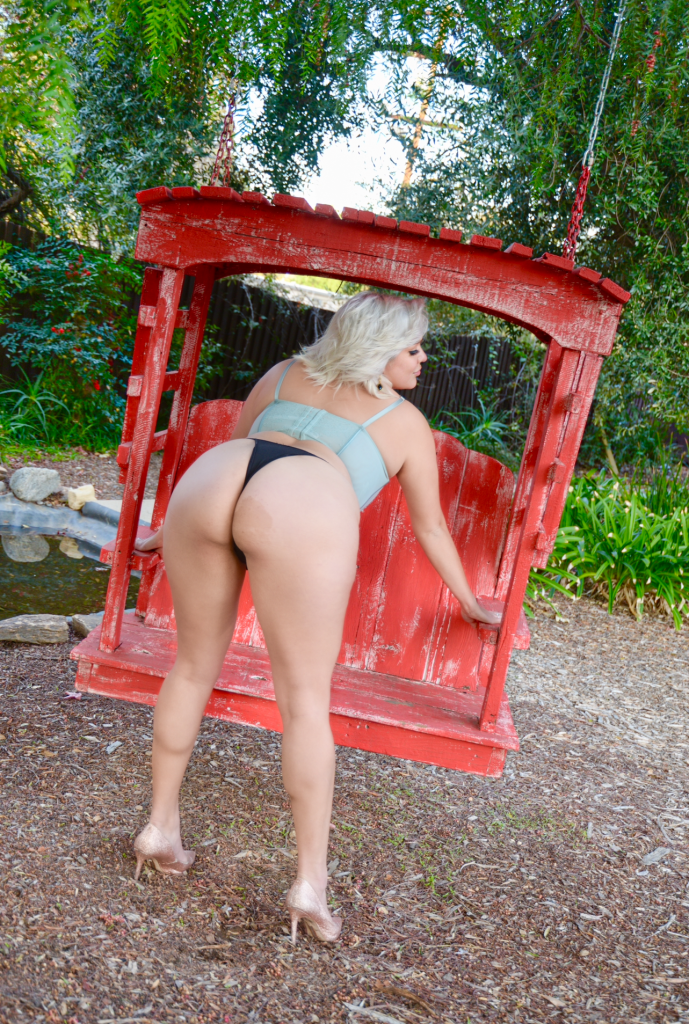 What is one of the best experiences you've ever had camming?
Attending industry events. It makes me feel supported in what I do and who I am. It's beautiful to see so many others in their element.
What are your goals for 2023?
Really dedicating myself to my fans.
I've been on the go and the grind for so long building up my image, brand and following. Now it is time to truly honor my fans and everything that I have built thus far. This year I will focus on staying home to educate myself on how to accommodate my fans further. I've built the traction and recognition, now it's time to really do something with it.
Follow Adaline on her Twitter @beauty_busty, YouTube @AdalineStar, and at all her links @linktr.ee/bustybeauty14.
 —
Alyssa Collins hails from Minnesota, where snowy days were the perfect excuse to stay warm inside and write. Over the years, she turned that joy into a career and has authored numerous articles for various publications (under pen names). Email Alyssa via alyssa@ynot.com.