Sydney Leathers is many things: sassy, intelligent, and insightful. She's also widely known as a participant in one of the most notorious political downfalls so far in the 21st century.
"Most people were first introduced to me through a sexting scandal in 2013 involving me and a guy with a funny name," Leathers said, laughing.
Leathers worked as an administrative assistant at a midwestern law firm and was involved in local-level civic organizing when she was unceremoniously exposed as a sexting partner of one "Carlos Danger," aka former New York state politician Anthony Weiner. (A recent report about the story may be found in The Cut.)
Now she works in sex. She also recently finished her undergraduate degree.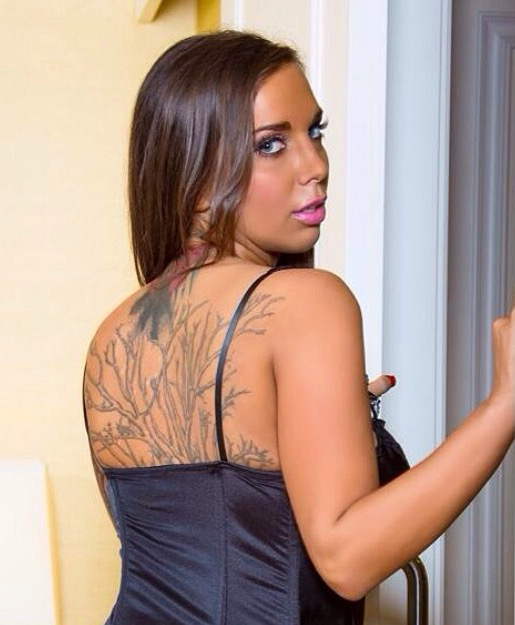 Sex work presented itself as a viable career option after Leathers was outed for engaging in an interpersonal relationship fraught with misrepresentation. (Sexting between consenting adults is not a crime, even if one of them is a scandalous hypocrite.) Today, she splits her time between conventional porn and work online, camming a few times a week and racking up 15 hardcore scene credits to date.
"I've used Streamate a bit, but my main platform is Skype," she said. "I book a lot of one-on-one shows. I actually find it more comfortable to do private shows instead of performing for a whole room of guys online."
"And porn has been great for me," she continued. "It's made me more comfortable and confident in my sexuality and with my body. It's been a really great outlet for me, and I've had nothing but good experiences shooting."
Leathers was "exposed" to the public before she became a professional sex worker. As such, her path and experiences are a bit different from people who may be outed after working in the sex industry for some period of time. The high-profile nature of the scandal she was attached to adds a unique intensity to her experiences. She's has been in the trenches for several years now, maintaining her cool in the face of extreme slut-shaming and sex worker discrimination.
What's it like to maintain a private life when your work is public and highly stigmatized? She offered some insight and advice.
***
It's been said that camming presents challenges unlike those in traditional porn, due largely to its real-time proximity to clients. Much porn is scripted and agreed upon. Though there's room for changes and adjustments (and snafus), scenes unfold in a relatively predictable, professional manner. In camming, models interact directly with the public, and there's no way to predict what will happen next. As such, models are "exposed" quite differently.
"Camming can be a bit more tricky because you aren't working with professionals," Leathers said. "I've actually had to cut someone off from webcam shows because it was making me too uncomfortable. He had told me loved me a few times, and I just felt like he was a bit delusional about the situation."
Though boundaries may get blurred on a porn set, the possibility is far greater during an intimate interaction with an uninitiated civilian viewer. According to Leathers, when people see your sexual side, they can feel like they really know you, when in fact they don't.
"Obviously I wasn't going to ride off into the sunset with this guy, and I felt like continuing to accept money from him was wrong on some level. Like I was feeding too much into his fantasy," she said. "It just went too far for me."
In Leathers' experience, this type of boundary pushing is more exception than rule. "Most camming clients are totally capable of keeping things light and fun, thankfully," she said. "I've been really lucky to find some regular customers who keep things really simple and nice."
If intimacy with the uninitiated is a challenge, one often-touted positive of webcam work is the relative anonymity — but that anonymity can disappear at any moment.
"I think most cam models are afraid of exposure on some level," Leathers said. "For me, no one has anything to hold over my head because everyone in my life — and even strangers — know what I do for work. I feel I have less to lose in that sense. But I think many cam models are afraid of the judgments of others, and I understand that."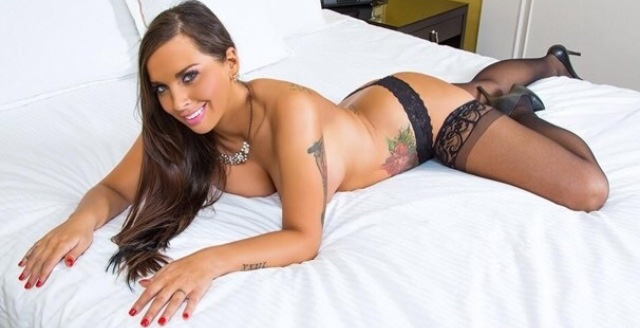 Because we live in a world that continues to cultivate a love/hate relationship with sex and sex workers, people who choose to work in a sex-work occupation often are faced with very real social consequences, from arbitrary moralizing to banking, real estate, and future workplace discrimination.
"Anytime a girl tells me she's interested in camming, I tell her she should only do it if she's comfortable with everyone in her life finding out," Leathers said mater-of-factly. "Because it can happen. It can impact future employment and relationships with friends and family."
Leathers was already dealing with judgment prior to getting into sex work.
"From my perspective, everyone was already judging me on a global level, just for sexting. I had family in Greece that even saw news about the scandal," Leathers said. "In my mind, it was a really bizarre level of judgment for just having sent some photos. So I just said 'Fuck it, if I'm going to be judged for this, why not do porn?' I felt like I had nothing to lose."
The level of judgment and exposure Leathers continues to experience on a daily basis is unlike anything most people — even most sex workers — ever will experience. But for people simply looking to work independently and make a decent living on cam, any level of exposure can feel intense. According to Leathers, mitigating that intensity begins with being comfortable with yourself.
"First and foremost, don't cam if you aren't happy and comfortable with it," Leathers advised. "If it makes you hate yourself, it's not something you should be doing. I've seen some girls who clearly struggle with guilt over it. You just need to be very kind to yourself."
Leathers also had some advice about public opinion and commentary. "You'll have some bad days online," she said. "People will be mean on social media. Guys might try to scam you sometimes. You've just got to be smart and have thick skin in this business."
As far as maintaining a private life, it's a balance. "I live in the Midwest, and that helps," Leathers said. "I often go out without my hair and makeup done and make an effort to cover my tattoos.
"It's not that I'm ashamed of myself and trying to hide, but I really don't want to be bothered in the airport or while I'm out getting groceries — both of which have happened. It's just easier to blend in."
Visit Sydney Leathers on Twitter at @sydneyelainexo.