Raquelle Diva, now in her mid-twenties, has been camming for more than five years. She's used that time to transform from tomboyish to courtesan.  Her intelligence and sophisticated air attract high-dollar fans, with whom she's almost always in private. The winner of multiple awards, she never works for free.
If you could go back in time and give your newbie self one piece of advice, what would it be?
Oh God, I wish I could go back in time sometimes. I was so naïve in the past. So, if I were to go back and give myself a piece of advice, that would be to have more patience with myself, trust fewer people, be more confident, and don't do anything for free.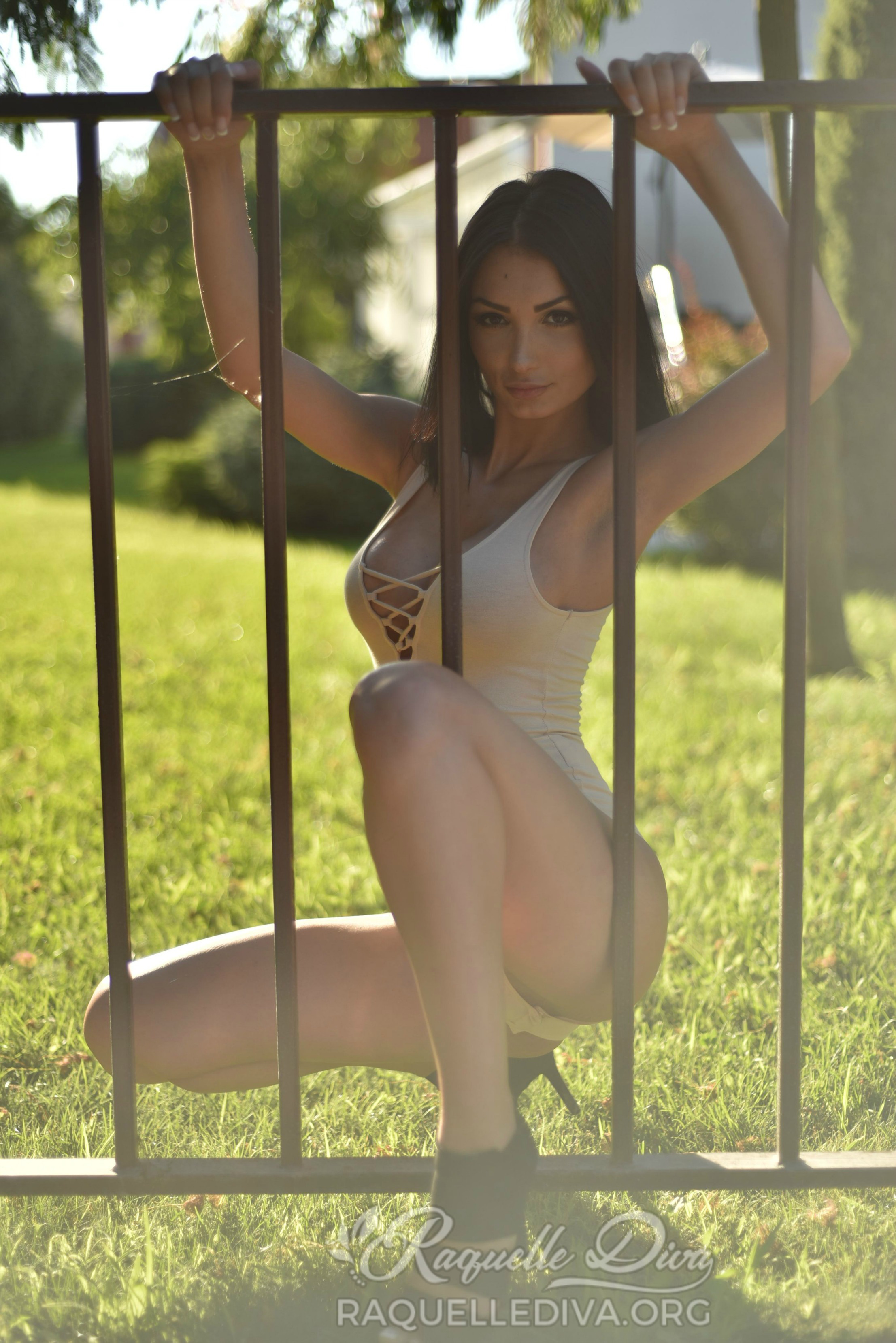 How do you prepare for a camming session? Got any routines?
This is funny. I get to the studio, get something to eat, and then eat like a pig. I do my makeup, run from my personal representative (who always catches me in the weirdest poses ever), put on some music, dance around, and theeen — after like, two hours — I get online.
Do you have one key tip for dealing with trolls in open chat?
Smile and make fun of them. You can turn any troll into a fan if you're smart enough. Sure, if you're just beginning in camming, trolls can ruin your whole day — but you just have to stay positive.
Do you see camming as a type of dating?
Well, it's technically a platonic relationship, but you could maybe call it a type of dating. I've had lots of members who developed crushes on me or believed we were "together." You can't help that, but I wouldn't call it dating in the conventional sense.
Social media: Useful for work, or just a distraction?
Social media is really important, but you have to stay on it. You have to keep posting and letting people know when you'll be online, what you're going to do, etc. I couldn't do it all by myself; it's too much work dealing with social media and the website, my personal life, and camming. I'm lucky I have my PR from Studio 20 who posts for me, asks me for pics and videos, and makes me look good outside cam.
Of all the platforms you'll find me on, I consider Twitter to be most useful. It's easier than others to use, it sends your message instantly, it concentrates the exact group of people you want to target, and also it's more permissive than other social media platforms.
Are you a feminist? What does being a feminist mean to you?
To me, a feminist is someone who believes in equal rights for men and women. I am independent. I believe in hard work. I don't think the gender you were born with matters. There are as many powerful women in the world as there are men; women just choose not to show it as much.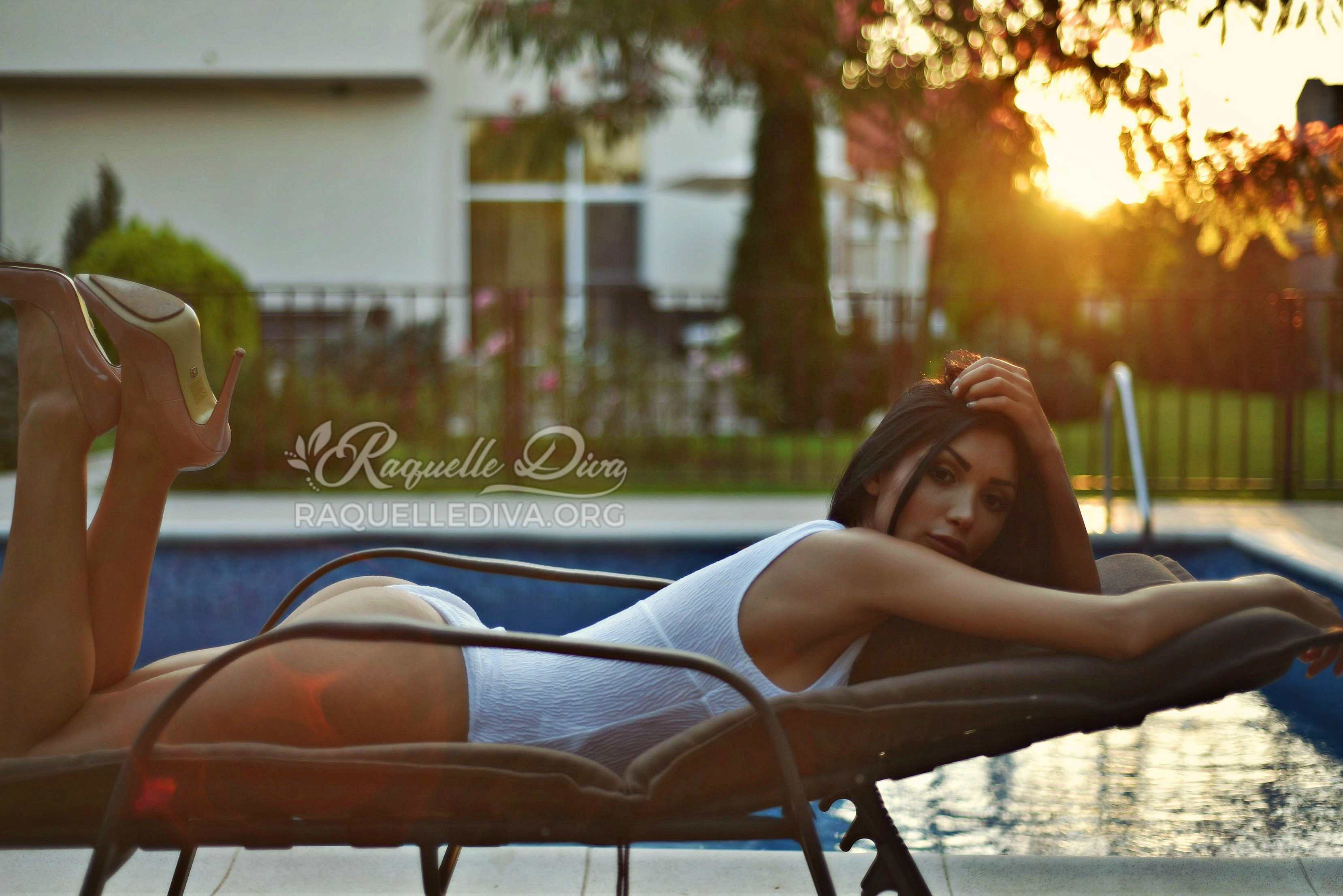 Five words to describe yourself — Go!
Hmm… Well, the first that comes to mind is funny. I'm really funny and fun. Then silly, sexy, smart, and gourmand.* I know I don't look like somebody who eats, but I eat everything. I could eat all day.
(Did you know a gourmand is "a person who enjoys eating and often eats too much"? I learned that from Raquelle.  ~Erika)
Cats or dogs?
Dogs, for sure. I'm an active person, and I think a cat would bore me to death. I have a Cane Corso that's almost one year old. He's a little devil, but I just love the sucker.
Are you superstitious?
I'm not superstitious. I believe in God. I believe that there is a higher power — someone who is kind and good and watches over us. I also believe in karma. I try not to be a bitch so that karma doesn't come to bite me in the ass. I believe in love and doing good.
What's one thing most people don't know about you?
I'm a really tough cookie. When I was younger, I used to be "one of the guys." If any of the boys upset me, I would totally kick his ass or make the other boys do it for me. Raquelle the Bully, for sure!
Find Raquelle on Twitter at @RaquelleDiva, on the cam site Jasmin, and on her official website, RaquelleDiva.org