Chloe Sims's independent streak carries over to her look on cam.
"To be honest, I am not one of the models that look up to other models to see how they dress or what kind of makeup they wear or what style," Sims said. "I've always been my own model — not the type of woman to stay in front of the mirror all day long and wear tons of makeup. I find that to be very uncomfortable, actually."
In Sims's view, regardless of the way the men drool, her comfort-first aesthetic makes for a stronger performance.
"I am not fetishized by the way I look or [the] stuff I wear," she said. "I actually wear things that make me feel comfortable, and I think that helps me a lot because I do not have to be stiff or move in certain ways so the outfit will not pop or break. So, in that way, I look more natural and relaxed, and you usually inspire a lot of confidence when you are relaxed and comfortable."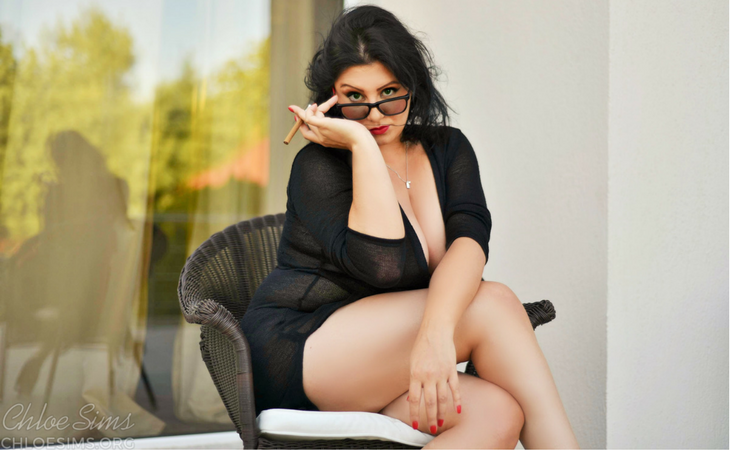 Why did you decide to get on cam? What keeps you going?
Money. What keeps me going is the fact that I learn new things all the time.
As an experienced model, what's the most important thing you've learned?
Patience and confidence are very important for success. That, and a little brains helps, too.
Patience is something that you need — patience to understand the people that come into your chat room. Things like not asking them to pay you just because you talk with them and not asking them to pay the second they enter your room. If you tell them you want to go private or say that you are horny, but on your face no one can read a glimpse of hotness or excitement (on contrary, disgust or boredom), that's not going to work.
I'm usually very polite, as well, and when someone says something that bothers me or they are rude, I just turn it against them in a smart way so the other members do not get the wrong idea about me. This is especially important when everyone can read what you type.
What's the most challenging thing you experience regularly on cam?
Dealing with the trolls and guessing how and what every member would like and not.
Is there a line between emulating other models and outright copycatting?
The fact that you are yourself while on cam is [important]. Many models just look up others and copy styles and ways they work — and at a certain point members actually realize that they are just playing a role and [the members] feel disappointed.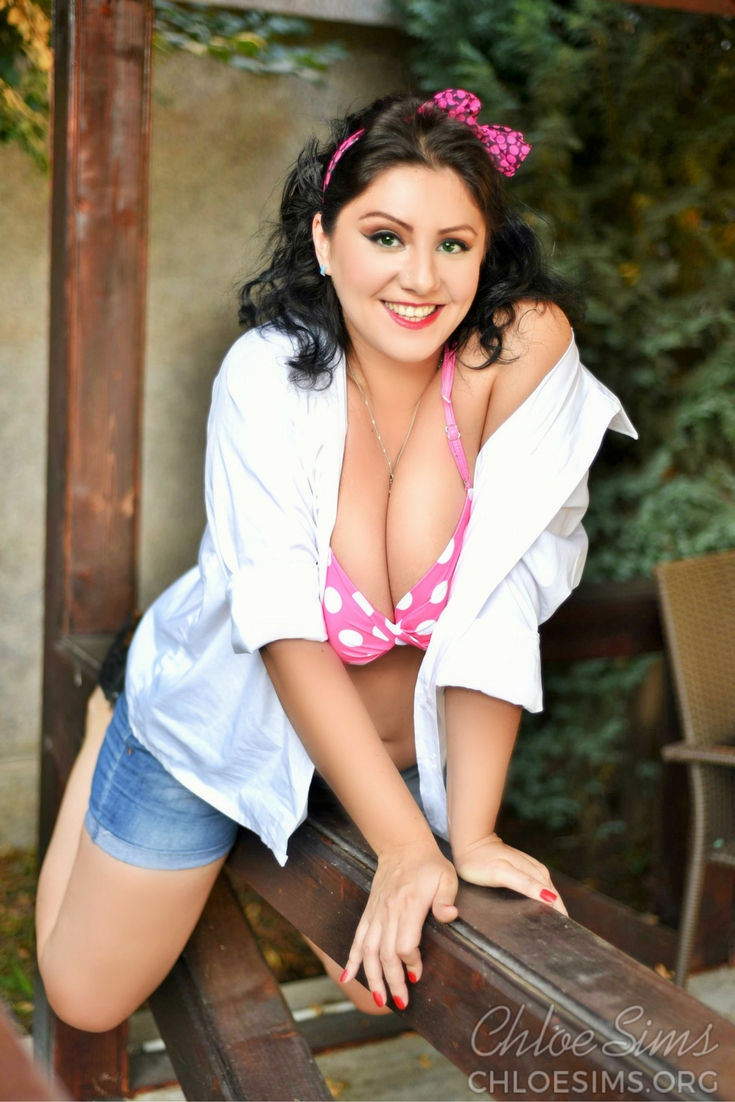 I'm not saying that we should not play a role — sometimes they want us to do so — but in general, when you are not a part of a certain category, you should just be yourself. Show them that, even if you're on the screen of their phones or computer, you're not actually a robot or an object that they can use with no feelings. You do have feelings — and also bad days and good days or maybe you just feel mellow because of the weather outside.
What advice would you give to new models just starting out?
Being human and treating others like humans helps a lot. My advice for all girls that do this job is don't lie to [members], because you will end up lying to yourself and even possibly lose yourself. Be as natural as you can be, from makeup to the way you talk and act, and be a human with them so you can get that back. When you treat [people well] you will be treated the same.
I hear girls complaining about this member and that member who treat them bad or they don't care if [members] have feelings and so on, but they never see themselves doing the same thing to them — selling themselves cheap — and they are upset that members treat them [poorly].
Most of us are ladies, but some do not act as such — and then they have the nerve to ask the members to treat them so.
Five words to describe yourself.
Funny, caring, outgoing, open, and mysterious.
Cats or dogs?
Dogs, ecause they are loyal and loving.
If you weren't a cam model, what would you be doing?
I would be a psychologist or a successful cake designer.
Do you have a secret crush?
Yes I do, but it would not be a secret if I would say who.
Find Chloe on her website, Twitter, and Instagram. She cams on the Flirt4Free platform.