What's your favorite pastime when you're not online?
I love spending time watching movies or reading a book, but I also enjoy it a lot when I go out to party with my girlfriends and get crazy and wild. I also love to go shopping. I guess all girls love that, and it's really a beautiful feeling to know that I can afford all those things thanks to me and no one else.
If you could go back in time and give your newbie self-one piece of advice, what would it be?
My advice for the girls that want to get involved in this industry is to be patient, persevere, give their best in what they do and always smile while they're online — always. Be happy and try to have fun, and you'll see the difference in your earnings. Also, I would recommend spending time online as much as you can. That will help you grow up faster in this business and become well known on the site.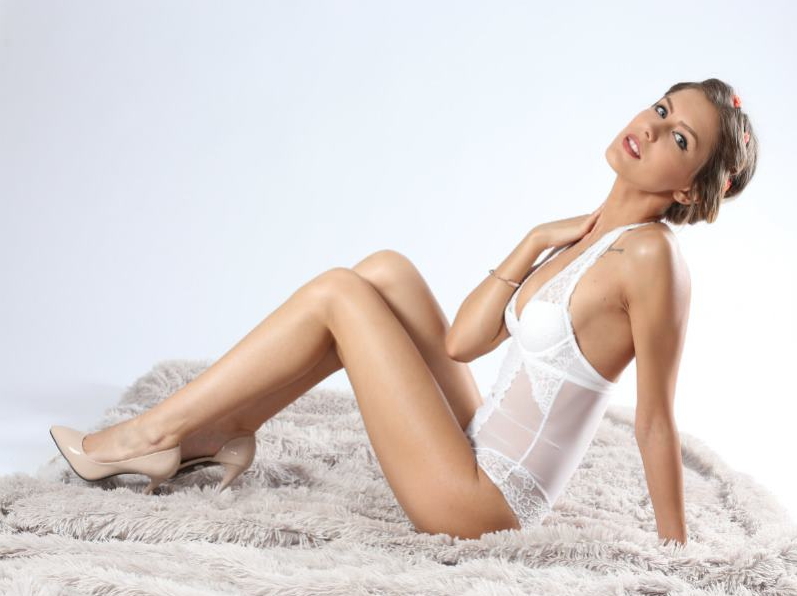 As an experienced model, what's the most important thing you've learned over time?
I've learned a lot about myself, first of all — how to be classy, how to be elegant, how to handle any situation that I meet for the first time, how to make men like and cherish me just using my imagination and creativity. In a few words, I've learned how to be a woman. Second, I've learned about this job that it has good and bad parts like any other job, but I think that is very important to look more on the good parts, the earnings for example (which can be huge if you're giving your interest) or the nice people that you can meet on the site, people that would do anything for you to see you happy. Yes, you can find some real gentlemen when you do this job.
What's your best tip for dealing with trolls in open chat?
That's easy: Ignore them. Ignore all those who are being rude or mean to you. That's the best you can do. Why focus your attention and give your precious time to those who don't deserve it? That's what I question myself every time I deal with trolls in my free chat, so I let them talk and do their thing while I concentrate on what's more important for me. Or I just mute them if they insist on being rude.
How do you deal with obnoxious guys who want to take you private when you'd rather not go?
I simply imagine that obnoxious guy isn't really that obnoxious. I've been in situations where I preferred not to be in private with somebody, but in those moments I was thinking more about the earnings and about my target that I set before going online that day, so I never let that guy see that I don't really enjoy the time spent with him in private. I've always tried to go with the flow and make him feel good in my room anyways.
What music (artist, genre, whatever) keeps you going. Why?
I like many genres and lots of artists, but I can say that jazz music is the genre that touches my soul. Whenever I want to relax, I play John Coltrane, Miles Davis, Nils Lundgren, and Jazz Baltica, which is one of my favorite bands. Michael Brecker, Bill Evans, Etta James, Ella Fitzgerald and many others. This type of music even brought men into my room that spent a lot of time with me because they were enjoying the songs.
Social Media: Useful for work, or just a distraction?
It depends from what point of view you treat the subject. You can use social media to promote yourself on social networks like Instagram or Twitter or even create your own website. That'd be helpful, because you'd keep the members updated with your posts and make them think about you. But it also can be a distraction if you're using it while you're online, because it can make you neglect the clients. That way, you'd be losing your time and also potential members.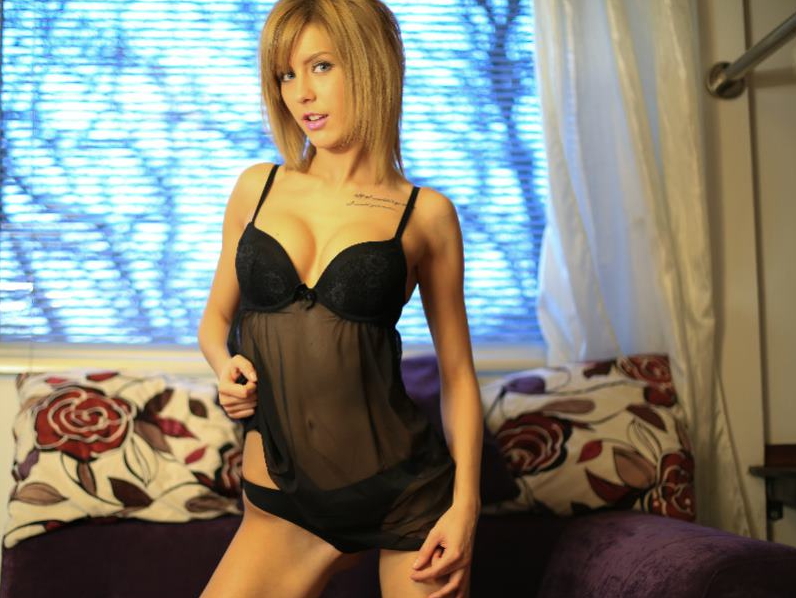 Are you a feminist? What does being a feminist mean to you?
Yes, I can say that I'm a feminist. From what I've read about the first wave of feminism a long time ago, it was when people started relating this word to equal rights between genders. This happened when women started fighting for their right to vote or the right to obtain properties. So, for me, being a feminist means to be that type of woman who would do anything for her independence and fight for her rights no matter what.
Do you see cam as a type of dating?
I think that depends on the way a private conversation goes. I actually see camming as my job, as the way I earn my money, but sometimes I can say that it feels like I'd be dating the person behind the screen just because the conversation goes that way. I do meet very nice people on the site, but I can't say that I'd be dating them for real, for example. I already have my own reality and what's virtual is just that — virtual.
Why did you first decide to get on cam? What kept you going?
I was around 19 years old when I first heard about this job from a friend. She suggested I try this job if I wanted more money. I was new in town and I was working as a waitress in a restaurant, but that was for a short time because I realized I wasn't happy at all with my earnings there or my lifestyle. So, I decided to apply for this job because I really wanted to have more and somehow I knew this could bring me what I want. I didn't know much about video-chatting at that age so I searched on the internet for the best studio in town, and today I can say that it was the best decision I could take back then because it gave me the opportunity to do more with my life and have a much better living.
[Initially], the earnings kept me going. That, and the comfort of mind knowing that I could afford everything I wanted to have. Second, my job was very funny most of the time. It got me laughing many times, so I found it interesting that I could make so much money just by having fun and meeting other people.
If your life was being made into a movie, who would play you?
Angelina Jolie, I think. I like her, and I appreciate her very much for who she is as a person.
What's your spirit totem? Why?
Ha ha! I think is a frog. I did once this test, and I remember it was a frog. And I think that is because I'm a very easygoing person. I can make friends easily, and I can get comfortable in almost any situation. Also, I think I can keep my calm very well when I'm under pressure.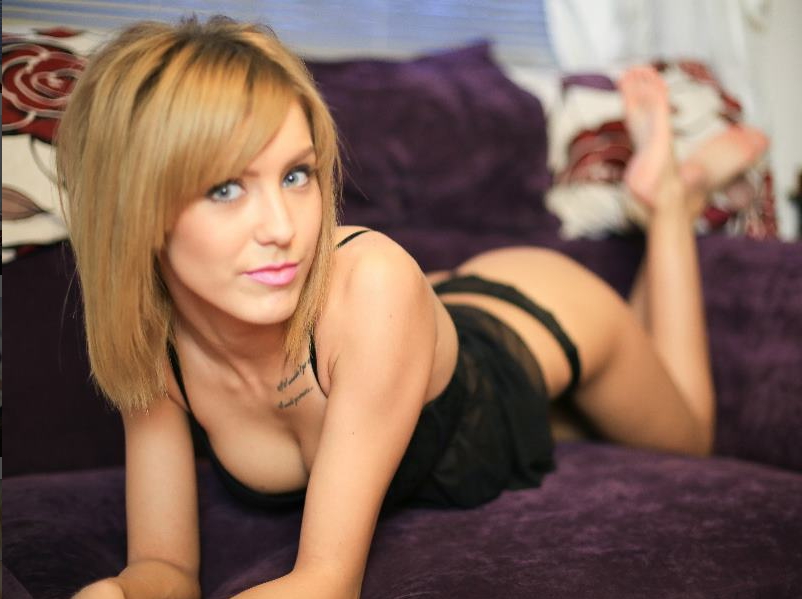 Cats or dogs? Why?
Both cats and dogs, I guess. I can't really decide. I love kitties and I adore puppies, but if I'd really have to make a choice, then probably I'd choose the kitty. I just simply love them. They seem innocent and pure somehow, and I couldn't get upset at a kitty no matter what.
What's your idea of a perfect adventure?
I'm pretty sure the perfect adventure for me is a camping trip in a forest or up to the mountains on a sunny day. I love the fresh smell of a morning in nature.
Three reasons you love your job.
First of all, I love it because it's making me feel independent and I can rule my own business without giving explanations to anybody. Then I love it because it grows the confidence in myself and makes me feel more sure about myself every time I go online, and because I have daily occasions to get to know different cultures or religions, good history, or just interesting things, different people with different or hidden thoughts. I like it when I realize I can be that type of perfect girl for them.
If you were a plant (flower, tree, vine, anything), what type would you be? Why?
I think I'd be a white rose. Because white roses look fragile somehow but they are strong, in fact, and can hurt you with their thorns if you're not being careful. And they are making me think about purity, innocence and love.
If you were a superhero, what would your superpower be?
This one is a funny question. I think my superpower would be something about making everyone shut up and stop talking when they don't know what they say.
How do you prepare for a camming session? Got any routines?
Yes, sure I do. Before I go online I do many things to make sure that my look in front of camera will be stunning. I get a fresh shower and decide on my outfit. I make sure that my makeup and hair look perfect. Also, my manicure and pedicure must always look good.
Are you superstitious? About what?
Not really. There's just one thing that I'm being superstitious about: never let my purse on the floor. They say it brings bad luck and I don't want any of that.
Do you specialize in any type of content (niches, fetishes, etc.)?
Yes, I do. I do very well in BDSM, soft bondage, dominating men. I can get along easy with their fetishes or fantasies.
What kind of on-cam performance really turns you on?
Ha ha! Dirty talking really turns me on, but a sort of controlled dirty talking. I like those members who know how and when to make the difference. They can talk dirty to me when we're in the moment because I enjoy it, but they can do that as long as they talk nice and respectful when we're having normal conversations.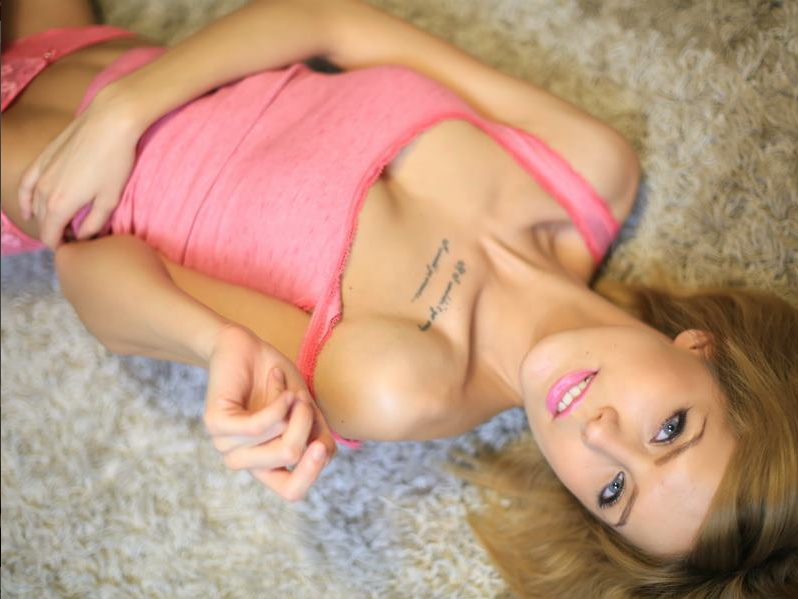 If you weren't a cam model, what would you be doing?
I don't know, probably I would have become a psychologist. I've always been interested in psychology and the human brain and emotions and stuff.
What do you do in your spare time?
I like to have long walks through parks from time to time, especially when I want to relax and think about something. I use to go downtown with my girlfriends to have a drink and a funny talk. I also spend time watching movies or series that got my attention or just navigating on the internet when I'm really bored and have nothing to do in that moment.
Reveal one thing people don't know about you.
Well, I don't tell this to many people, but some experiences in past made me believe that I'm an empathic person and I can put myself in other person's shoes very easy.
What's the craziest or bravest thing you've ever done?
I don't think this is really the craziest thing I've ever done, but for sure is the bravest. I risked my life once to save a kitty from a car accident, and I took her home and took care of her for a while.
Do you have a secret crush? Who?
Ha, ha! Not really, but I can say that I find very attractive the actor from the series The Vampire Diaries, Ian Somerhalder.
Find Jassmyne on her website. She cams on the Flirt4Free platform.