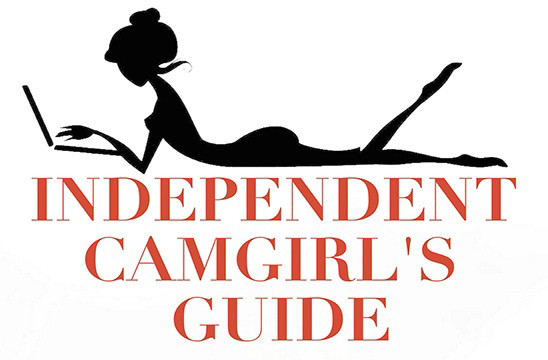 Independent Camgirl's Guide: Cam Life Outside Major Sites
Author: Rachel Cherry
Publisher: Rachel Cherry, 2016
The internet is an endless source of information, much of it bad. Begin a search and odds are you'll spiral down a hole of fake news, shysters, con artists, thieves and self-proclaimed experts and gurus who are waiting to take your money to show you the road to success.
Like any other career trajectory, camming is hard work, and it is a business. Like any other business, it's full of highs and lows, successes and failures, pots of gold and pitfalls. Whether you're just starting to build your career, already established or simply contemplating entering the camming world, you can never know too much. However, parsing tons of information in order to make the best decisions is time-consuming, especially when you're not sure where to turn for legitimate, trustworthy advice.
That's where Rachel Cherry comes in. Her book, Independent Camgirl's Guide: Cam Life Outside Major Sites (self-published in 2016), is an Encyclopedia Britannica of camming, and it's a must-have if you're camming independently, no matter your level of experience.
Cherry has written an easy-to-read, comprehensive guide to everything you need to know about independent camming. Her book is 73 pages of solid text — no photos, no self-promotion, no attempts to sell you anything. She walks you through all of the steps, beginning with the basics and ending with camming vocabulary.
To give you an idea of topics, here is a breakdown of the Table of Contents:
I. Basics
II. Being a Camgirl
III. Cam Work Optimization
IV. Promotion
V. Legal and Financial Matters
VI. Extra Income
VII. Privacy and Scam
VIII. Vocabulary
Anything with vocabulary or a glossary, I'm in!
I didn't know this one:
BA: Beautiful Agony. Refers to a style of cum show where only the face is shown. Many girls include everything above their waist in view, but the original "Beautiful Agony" website that coined this phrase only shows face and focuses on the intimate expressions during a girl's orgasm. (page 72)
Along the way, Cherry busts popular industry myths while covering self-promotion, legal and financial matters, privacy issues, numerous cam sites and how they function, working in free-chat mode and tips for successfully building your brand. She digs into the essentials of what makes a good independent cam model, including demeanor, how to interact with customers, setting up a cam room — including décor and lighting — managing money, earning extra income with content through video clips and photos, and even what to look for when filing taxes.
The book also is filled with cautionary passages about the fallacies of camming; how and when to block and ban inappropriate customers; red flags that indicate freeloaders; why you should never, ever work for free; warning signs to watch for from customers when on cam and why it's important — in fact, critical — to always remain within your comfort zone and never do anything you don't want to do.
Cherry writes in a conversational tone, even while digging into complex topics such as search engine optimization, building a website and processing payments. She provides links to helpful websites and detailed instructions about how to use Skype and other technology involved in setting up a cam site, website and social media presence as she guides you to the tools that will get you on your way. Those sections alone are enough to make the book a worthwhile purchase, even if you don't cam but simply want to create a website and expand your social media skills.
There's so much more to camming than what happens between model and customer, and as with any other business, knowledge is power. For just a little more than the cost of a designer latte, Independent Camgirl's Guide: Cam Life Outside Major Sites loads you up with information that you might spend weeks researching on your own. It's an easy, informative read that covers ground you probably never thought about and answers every question you may have.
One nit-picky detail (and I hate this, because overall the guide is so useful): Copy editing and formatting are not top-notch. There are places where fonts and font sizes jump around and things like stray commas become a little distracting. I point this out because 1) as a writer I notice these things, and 2) as a reader I urge you not to let this distract you. Cherry does a great job of providing good info, likely on her own steam. The book really is a 101 breakdown that offers all the basics, with links.
Independent Camgirl's Guide is available on Amazon.
(The author provided a review copy to YNOT Cam in exchange for an honest review.)
—
Would you like YNOT Cam to review a book, website, how-to video or something else? Submit a request to Erika Chan, and she'll take a look.
Jenna Andre is a total gearhead who also appreciates the simpler things in life. Email her at Jenna.Andre@ynotcam.com.