Sometimes, all it takes is one great diva.
Though perhaps there were others who'd also thought about it, Alexandra Georgia — also known as One Great Diva — is the first person to give the live-cam industry the honor and fanfare it deserves.
For almost 10 years, the Romania-born independent live-cam model has specialized in foot fetish play and findom. Along the way, she gained the admiration and loyalty of fans and followers, as well as a reputation for business acumen. But unlike other areas of erotic media and performance, there were no industry-wide awards intended to honor models and industry professionals like Georgia.
So she decided to take action.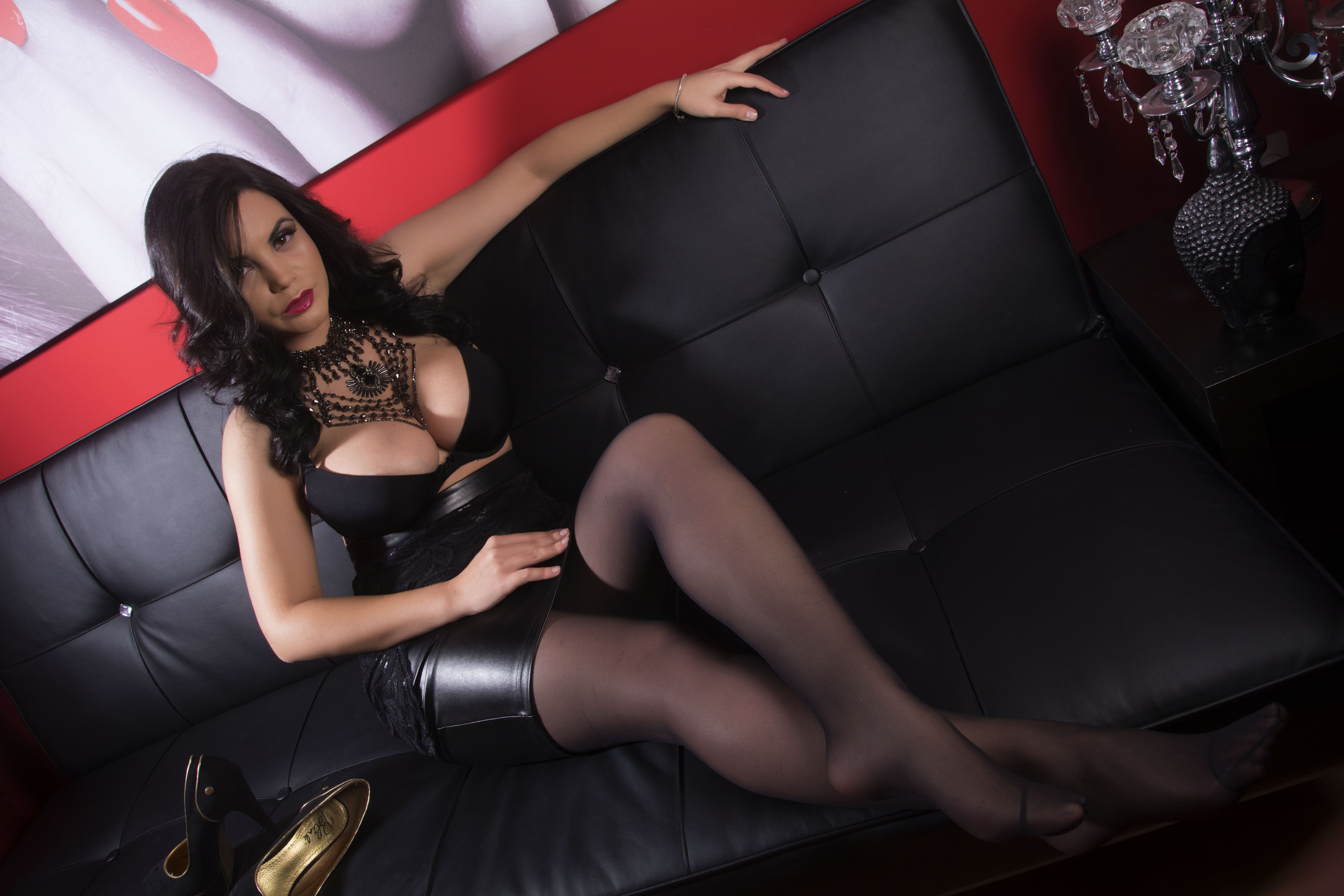 Georgia created the Live Cam Awards in 2015. This year's program on March 5 will mark the third annual installment of the event, each more grand than the last.
"All these years of camming taught me to be financially independent and to be able to recognize the effort and the amazing work of others — from a live-cam model to a live-cam company," Georgia explained.
"Behind the scenes, so to speak, it's like a puzzle. Everything has to work together to be able to function properly and to bring our fans the entertainment they want," she continued. "Being able to know this industry from two sides — model and business developer — I can interact with so many people. I can say it's my favorite thing, but it's also the most challenging."
Georgia took some time out from the massive prep involved in the upcoming show to answer a few questions for YNOT Cam, providing a little insight into what it takes to be both a great diva and a great leader.
YNOT Cam: What was the main driving force behind starting the Live Cam Awards in 2015?
Alexandra Georgia: As you know, I've been a fetish cam model for several years, and I am very grateful for all the opportunities I had to grow as model. I'm not talking here only about my fans, but also live-cam companies and so on. I wanted to show my appreciation to this industry that helped me be who I am today, and that's why I decided to create the Live Cam Awards, the first [event] of its kind.
By creating the Live Cam Awards, not only did I make my dream of being able to give recognition to the live-cam industry come true, but I've also helped make sure my fellow cam models get the recognition they deserve, as well.
Thinking about this third anniversary show, how have you grown since 2015? Where do you see the LCA going in the next three years?
The Live Cam Awards has grown a lot since its first edition. Last year, for example, all the sponsorship packages were sold out.
I can say that this awards show is now my baby, and like every mother, I want to see my baby grow, three years from now on and beyond. I want people from this industry to be appreciated for their work.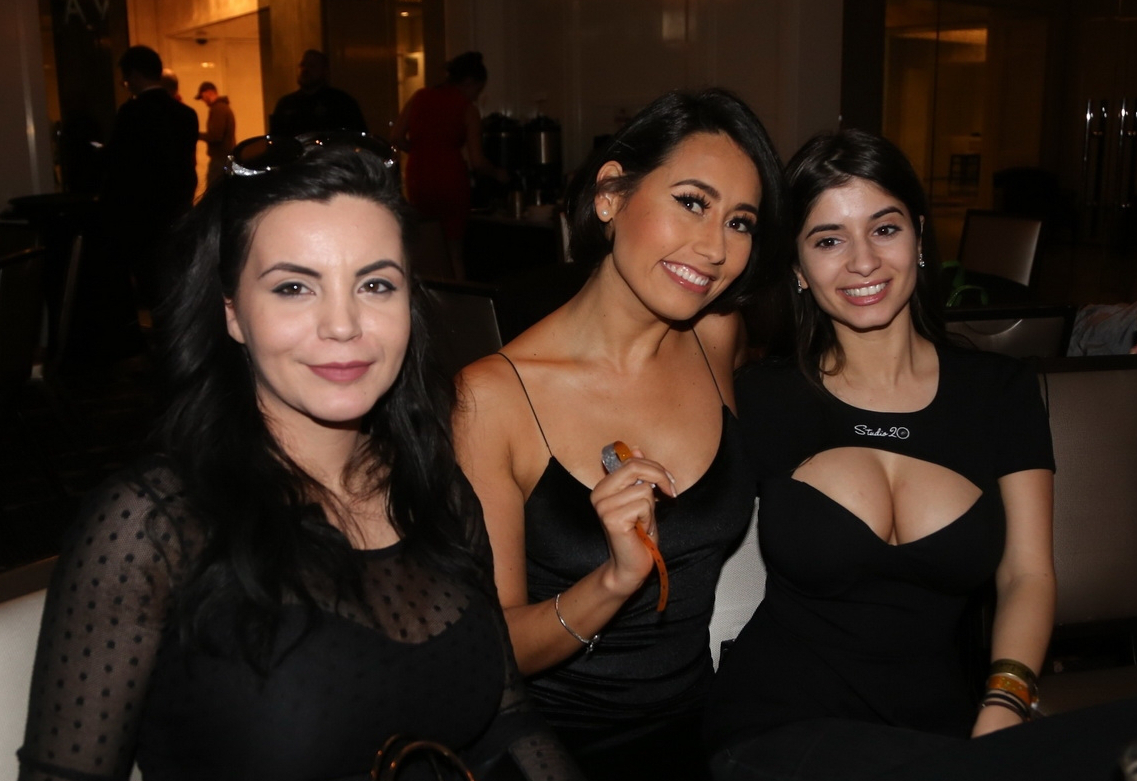 As a person who's helping lead this segment of the adult industry, where do you see webcam moving in the near future?
I see everything moving so fast now. You have to be ready for everything in order keep up with technology, and I think the next step is [virtual reality]. Everything seems to go toward this direction so far, and it probably won't take too much more time until this will be spread worldwide, even in the cam industry. Of course, this will be completed by interactive games and toys — anything that will help members have a more approachable way to feel close to a model.
In spite of the huge growth in webcam in recent years there still seems to be a great divide between cam and other parts of the industry. What can the rest of the industry learn from webcam models and cam leaders?
That's a good question, and I think live cam is the future of the adult industry. It's technology and, as we've seen, technology is now even more handy than anything else. Almost everyone has a computer or smart device, and they can use it freely.
I've seen cam stars who started their own businesses, who now have their own webpage and stream from there, or even stream from a website. It's easier to stay in touch with your fans [this way] and also more personal than a porn movie.
Being a webcam model or a cam leader, it's all about how you make a difference — how do you stand out from the crowd, what do you have to offer that's so special and what others can learn. There is no difference [between various segments of the adult industry] other than work and work. Plus, I guess, a virtual reality where you decide what to do. That's webcam.
You are arguably one of the most important leaders among models and business people. What of avenues can models explore if they are looking to become greater leaders, more high profile, etc?
Aw, thank you so much. It's an honor to hear you saying that. I feel like all my years of hard work are being recognized. Actually though, about what you asked me: There is no secret recipe. All you have to do is work, be persistent and consistent, and be unique. Be yourself, and everything will come together.
Also another aspect is about not losing hope and following your dreams. Know what you want, and go for it!
—
Get inspired by Alexandra Georgia on Twitter at @OneGreatDiva.
Follow the Live Cam Awards on Twitter at @LiveCamAwards, and watch the event live via Snapchat.
MARCH 5TH > watch #LCA2017 Awards live?via Snapchat. Cam girls sell access to their premium Snap, Kik, Skype via @membershyp & @SkyPrivate pic.twitter.com/vSSD89pQFB

— Live Cam Awards (@LiveCamAwards) February 20, 2017