Alex Coal just celebrated her cam-iversary: Feb.1 marked two years online for the self-described open book. Here are some facts:
Current age: 25
Sign: Gemini
Virginity: Lost at 21
Stance: Pigeon-toed
Hails from: Born and raised in Las Vegas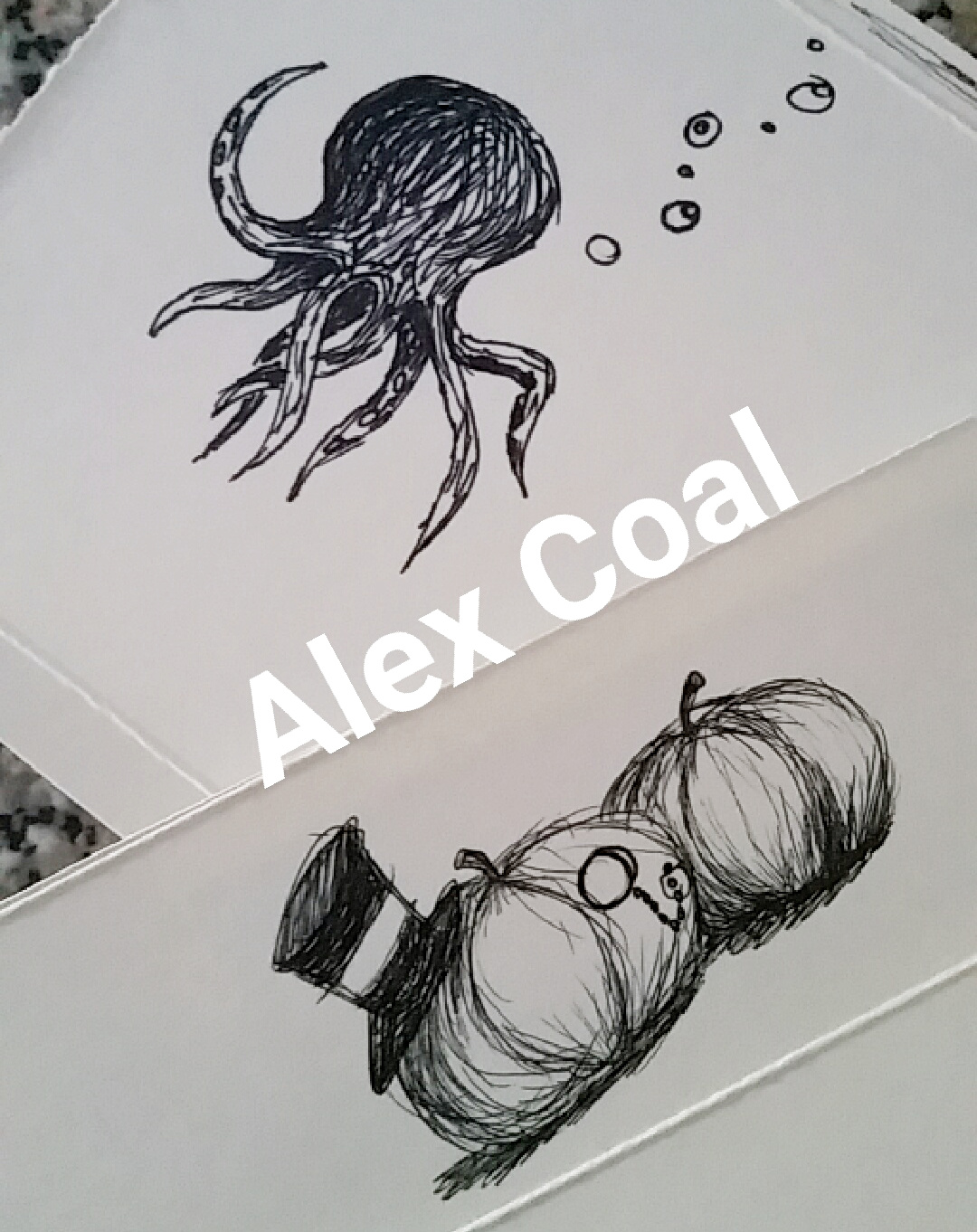 "A lot of people ask what growing up in Las Vegas was like, and from talking to people and traveling I'd say it's just like growing up anywhere else," Coal explained. "What I love is that it's like a melting pot inside a melting pot. I've never visited anywhere else in the U.S.A. with such a wide variety of people from all over the world."
"Alex" is short for Alexandra, which is pretty simple, but "Coal" is unusual. I wondered where she got her name.
"I put a lot of thought into my last name," she said. "I knew I would never change it, so it had to be something I loved. I'm a studio artist and I use charcoal in a lot of my work, so that's where coal came from."
"I also chose it because 'Alex Coal' is a more masculine name, so not many women show up if you Google it. It's short and easy to spell too, so that it's not hard to remember."
This simple, clear-eyed strategy intrigued me immediately. I knew I was going to be able to ask Alex Coal some hard questions.
YNOT Cam: So, according to Twitter, you're "Horde Mother to 140k zombies." What the heck does that mean?
Alex Coal: I actually need to update that. I'm Horde Mother to over 150,000 zombies now. I love gaming and horror movies. I have had a zombie poster behind me on cam forever, and of course people would ask about it. After camming for a while, inside jokes formed with my guys, and one of those is that they call me Horde Mother. It's a combination of my love of zombies and my love of StarCraft II: Heart of The Swarm. The Queen of Blades is like a mother to the Zerg army she creates, and my guys started comparing themselves to the swarm. The name for a swarm of zombies is a horde. Bam! Horde Mother was born.
My all time favorite thing about camming is the relationships I form with my guys. They're loving, beautiful people, and I'm so lucky to have them in my life.
Gosh, that sounds so personal and unplanned, but do you think mothering a horde helps you connect with new people (online and IRL) at all, like in a marketing or public outreach kind of way?
As for marketing, zombies are popular and they always have been. But honestly, the reason my profile embraces my love of horror and zombies is because I shared that side of me with my friends, and they were extremely accepting of it. So, it gave me the freedom to do what I wanted and embrace that interest of mine with them.
I would say the best possible thing people can take and apply to their camming or their social connection marketing would be, "Just be yourself, damn it." People know if you're being genuine, and they can see your eyes light up when you talk about something you love. Be yourself, share your interests with your guys, and you will grow with them and form inside jokes and bonds that simply can't be fabricated by force.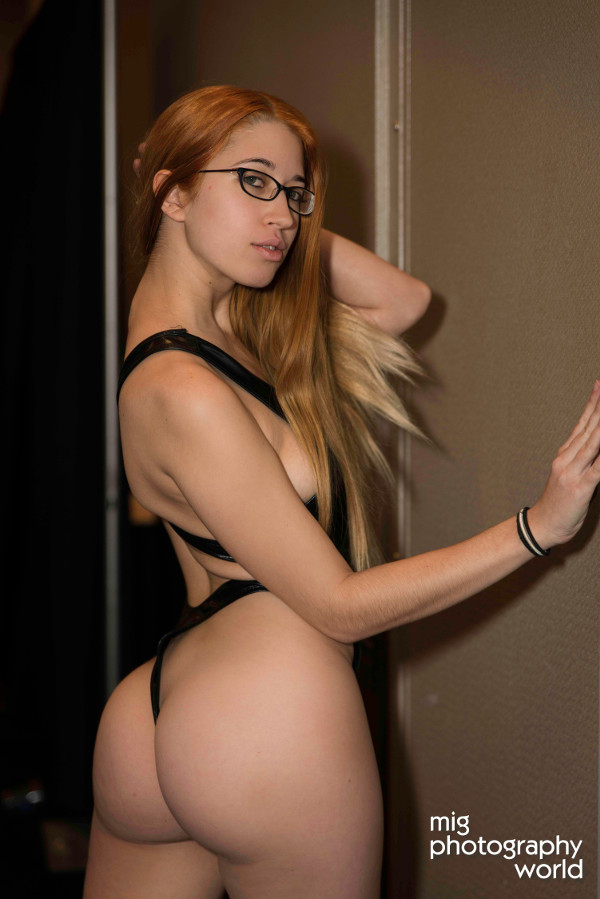 In ways that are both real and imagined, there seems to be divides between webcam and porn. But really, there are so many overlaps among what all amount to being forms of sexual performance. What are your thoughts about this?
I consider most of what I do through camming to be pornography. I don't draw a distinction. What I do with my shows, my lingerie, my videos, it's absolutely porn. Or, I think this is a clearer way to say it, it's all sex work. I am a camgirl because I use a live webcam to reach my audience, but that's all that means. It's still mostly content intended to stimulate erotic feelings. I try not to feed into the whorearchy by saying one area of sex work is better or more prestigious than another because I just don't believe it to be true.
Do you see any distinctions in more finite, labor-related terms?
The difference between me and a porn star is mostly in the delivery and in who owns the content being created. A lot of porn stars are starting to cam now in addition to shooting for companies and producing their own content too, so that's not even all that true anymore.
I talk to people live on cam very often and for very long periods of time. When you shoot for a company, that company pays you a rate and owns the content. When I shoot a video, I usually own it completely, which gives me more control over how I am marketed and where my content is posted, and allows me to sell that content for any price I want for as long as I want. I could shoot a video today and sell it until the day I die. This is a risk, because it's possible that no one buys the video I shot, but it can also really pay off. My best-selling video of all time on ManyVids has raised over $3,000 since I shot it. I never would have gotten paid that much for that shoot with a company.
So, really, it sounds like it's more of an arbitrary categorization at this point. But even coming from the Adult Entertainment Expo show in Las Vegas, it still feels like there's some kind of barrier within the community, no?
I think the industry at large is coming to terms with the growth of camming. It can be a little disappointing when expos and award shows play down the impact of camming on the industry or exclude the work of cam performers. But I'm confident that will change in time. When it comes to the divide between "just cam" and "porn stars" I think that's mostly misconception. I shoot pornographic videos, most of which I own and sell and promote myself. But I also shoot porn for people like Agatha Delicious. She recently hired me for some vore and giantess videos. I shot with her on her set, we had a fantastic time, and she paid me for my work. I don't own those videos at all, so that's the same as shooting for any porn company.
I also think that if someone says it's "just cam" or asks me why I don't shoot porn with companies because it would "improve my career" or because porn is somehow better and more legitimate than camming, it shows they don't understand the work that goes into camming or the benefits of being completely in charge of my content and work. It's the same reason I have never and will never hire an agent. It's more practical and more beneficial for me personally to just do all the work myself. I'm just talking about me personally. For some people, it's more beneficial to have an agent or more practical to shoot porn for companies.
It's such a complex topic. Erotic media and the industry itself are changing minute-by-minute these days, creating overlaps and blurring lines. The specter of the whorearchy hanging over everything doesn't make it any less complex, either.
This is such a tricky conversation that involves so many touchy topics, but my firm belief is that every sex worker should work in the fashion that is best for them. As long as no one is being harmed, there is no wrong way to work. Every person is different with different needs, methods and goals.
Find Alex Coal on Twitter at @AlexxxCoal and on Chaturbate here.
—
Let's do some learnin'!
Vore is short for voraphilia, among other spellings, wherein one fantasizes about being eaten alive or eating another creature alive. The most common type of vore is "soft vore": being swallowed or swallowing whole with no bloodshed. There's also "hard vore," which involves the tearing and chewing of flesh, so with bloodshed.
Notes on the whorearchy, from Maggie McNeil — Even since 2012, when McNeil published this passage, the conversation regarding sex work class-ism has shifted and changed. Regardless of semantic shifts though, as McNeil asserts, the whorearchy does, in fact, exist:
Among the few facts about sex work that everyone agrees upon is that there is a "whorearchy," a sort of class system among sex workers. Now, nobody agrees on anything about that system, only that it exists. Many strippers, dominatrices, porn actresses, etc [sic] insist not only that they aren't whores, but that they're better than [whores] are; those whose professions have separated enough from ours that they aren't even considered sex workers anymore (such as actresses and especially masseuses) can be very pompous about it. Prostitutes, on the other hand, sometimes see themselves as better, smarter, more discreet, etc [sic] than strippers or porn starlets; sugar babies and other halfway whores deny that they're sex workers at all; and some unusually self-deluded escorts will even try to draw imaginary lines separating themselves from other hookers…
Erika wants to hear from you! Email erika@ynotcam.com.