Katharine Cane lives in a kinky professional world.
Cane has worked with some of big-name porn producers, including Kink.com and Intersec Studios, creating BDSM adult content. She's also highly experienced on cam, teasing and tantalizing her fans with everything from anal training to corporal punishment shows. Cane is a "switch," so she plays both dominatrix and submissive, and she's been active in BDSM since she was 18. Close to seven years of IRL fetish experience give the 25-year-old authenticity and knowledge.
The balance between live interaction, pre-shot content and IRL kink has made Cane a popular fetish performer. Here, she dishes about the benefits of bringing a little kink into your room, among other things.
—
YNOT Cam: What made you want to become a fetish model?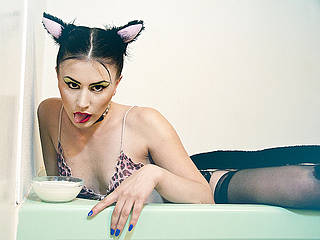 Katharine Cane: I already had personal interest in BDSM and really wanted to shoot adult films for Kink. It seemed like an opportunity to play with some of the most experienced Doms and Dommes and with toys and equipment I could never dream of owning. So, to get my foot in the door, I applied to start camming with KinkLive.com, which merged with Flirt4Free in September 2015. After six months of camming and developing a steady fan base, I realized it was not only much more fun than my day job, but could offer me financial stability along with the freedom to make my own schedule and a lot more opportunity to enjoy my life. So I left the day job and focused on camming full-time.
What types of BDSM or fetish play do you specialize in? What is your favorite fetish to play out on cam?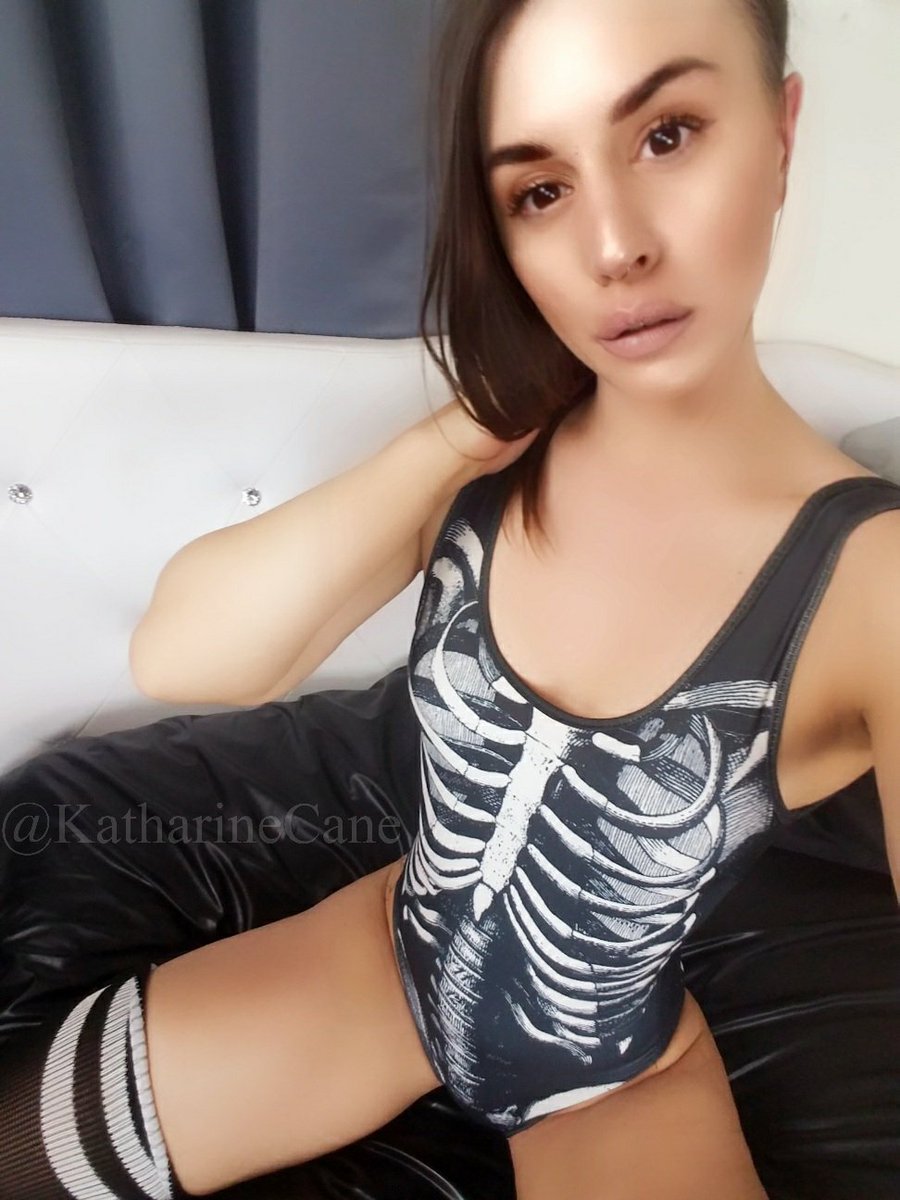 I enjoy both dominant and submissive play, as well as latex, foot fetish and non-D/s play such as bondage or sadomasochistic interaction. It's hard for me to pick a favorite. So much of my enjoyment of each activity is based on the unique chemistry and interaction with each individual I am playing with.
People often think of fetish play as an IRL/"must be in the same physical space"-type activity, especially when you get to certain aspects of BDSM.
That's just not true. A lot of enjoyment can come from in-person/IRL play, but it is hardly necessary. In my opinion, most fetish play, especially BDSM, has a deeply cognitive aspect. It is as much about mental stimulation as it is actual physical interaction. Due to this, I feel it translates really well to cam interaction.
How do Flirt4Free's private virtual fetish sessions make the fetish camming experience unique?
Flirt4Free has the best [cam-to-cam] feature that I have come across, and I feel it can really heighten the interaction between myself and the person I am doing a show with. The interactive capabilities make it feel like the person I am doing a show with is right there with me, and it really enhances the intimacy of the session. The audio and video quality are super-crisp and clear too.
For new models just starting out or experienced models who don't bring a lot of fetish play into their work, would you recommend they start?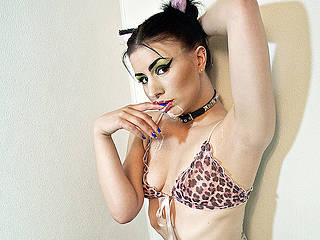 I strongly suggest [models] try everything before they are in a show. Make sure you can get yourself out of handcuffs on your own before you are trying to rush to get out of them in the 30-second timer before returning to public after a private chat. If you have a new spanking toy, test it out before making it available in your show. Stay within your personal comfort zone, and don't be afraid to say no or to charge extra for things you do not like very much. Do your research about use  and  safety of  toys. Watch other Dommes or subs to see how they do things. Take what you like and make it your own.
Also, don't be shy. I know I am always happy to answer questions or give  advice when  asked,  and I am sure many other models  are too.
What type of advice, tips or tricks do you have to give to new fetish models?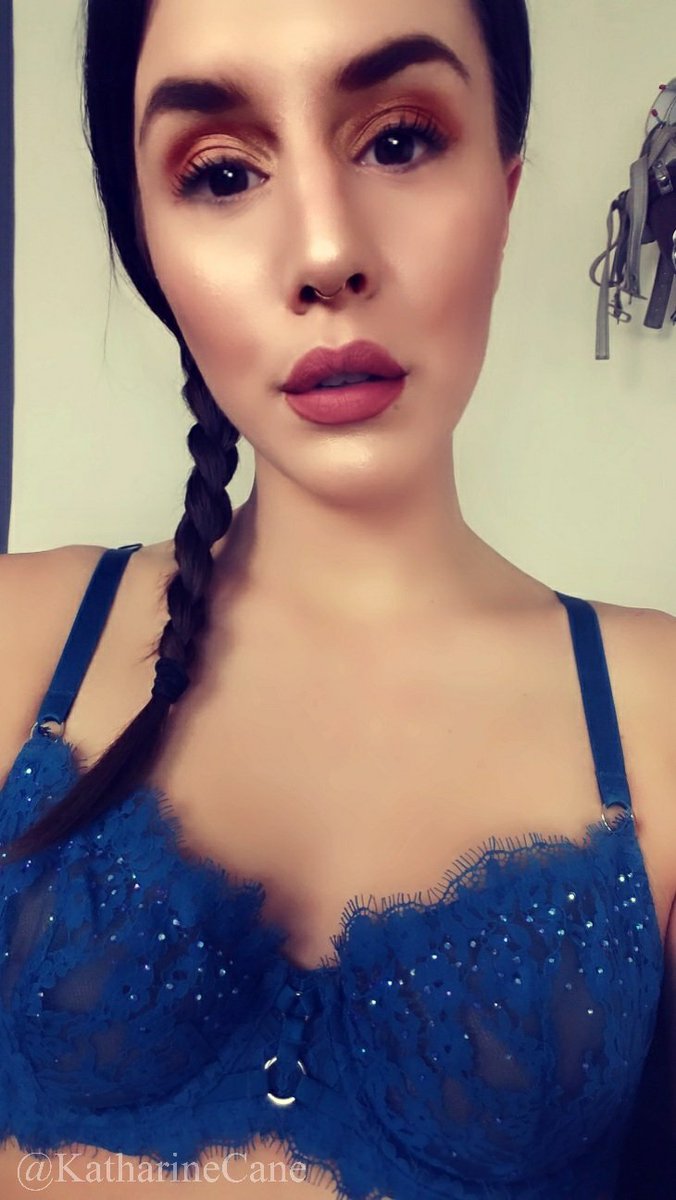 If you already have a good basis of knowledge in fetish play, use it to your advantage. You can offer a genuine experience that isn't available from everyone. Invest in the tools of your  trade, because having a  wide variety of toys available makes a world of difference. For instance, get more than one type of gag. Sure, they are ball gags, but one customer may really love ball gags, while another may prefer the look of  an open-mouth ring gag. Within all of this though, remember to always stay true to yourself and your limits.
Anything you'd like to add?
A bit of safety advice I learned the hard way: Never hold the chain from nipple clamps in your teeth. It's a really common request, and it tugs your breasts  up in a very flattering way, but it's also a great  way to chip a tooth. Loop the chain through a collar instead to provide the  same effect without risking your pearly whites.
Aside from that, everything is not for everyone. Explore! Have fun! Keep what you enjoy, and let someone else do what you don't. You don't have to do it all, and genuinely enjoying the show you are  putting  on is  the most attractive thing you can do. 
Find Katharine on Flirt4Free here and on Twitter at @KatharineCane.