Steve Hamilton, a model manager for Cams.com, recently relocated to Columbia. In making the mega-move, he was forced to come to some terms about his own living situation — namely, that the style of his home in the U.S. was "somewhere in the range of fraternity house meets bachelor."
As a grown man, Hamilton knew it was time to make a change, so he took the opportunity to sell his kegerator coffee table and start over.
"When I moved, I wanted to have something more modern, inviting and grown up," he said. "So, I sold everything — I mean everything — and started over."
According to Hamilton, when he designed his new home in a way that was a more contemporary reflection of his personality, he became much happier in his element. Because he works from home, the fresh, new aesthetic had a positive impact on his work life, too.
Hamilton recently reflected on the lessons he learned, discussing key points that hold true for everyone with a home office. Models, this means you! Here are his key points regarding things you can do to keep your room fresh.
Continuity
"Believe it or not, your room is a big part of your online persona," Hamilton said. "Are you the sultry and sophisticated woman that every man dreams of? Or, are you the sexy college girl next door? Knowing this is important in choosing your broadcast setting. If you are a sophisticated model broadcasting in a 'younger' room, it will look like you're broadcasting from your sister's room — which could be good short-term, but long-term it won't work."
Be budget conscious
In spite of what we may tout to civilian media, no working girl opts to throw money away willy-nilly on, well, anything. Budgeting and money awareness are always good ideas, so how do you make your room look like a million bucks on a budget? Here are some of Hamilton's creative suggestions.
Watch home improvement shows. "I know this is an American thing, but there are plenty of episodes of the shows on YouTube. Watch a few episodes of the shows on HGTV like Flip or Flop or Property Brothers. You can also pick up interior design magazines for inspiration."
Draw up some plans. "Once you have a few ideas, it's great to have a visual image of what you have in your head. If you have no drawing skills, get some catalogs, get some scissors and create the room that way."
Bargain shop. "Here is the fun part. There are many places that have everything you need to personalize your room, and if you bargain shop you don't have to break the bank creating it."
Store ideas include IKEA, Homecenter (for Columbia), Home Depot, Lowe's, and Dedeman (for Romania).
Super Steve Tip: Always check the clearance bins at these stores. Sometimes a small change to the looks of a product can save you money.
Roll up your sleeves. "When it comes to saving money in doing improvements, nothing beats doing the work yourself. Sometimes doing home improvement projects seems a lot more intense than it is. While I'm not asking for you to exceed your skill set, I am recommending that you step out of your comfort zone a little and try something new."
Super Steve Tip: Painting will make the biggest difference in your room, but it also has the highest chance of being messy. If you've never painted before, consult with the staff at the home improvement store and watch a few videos on YouTube.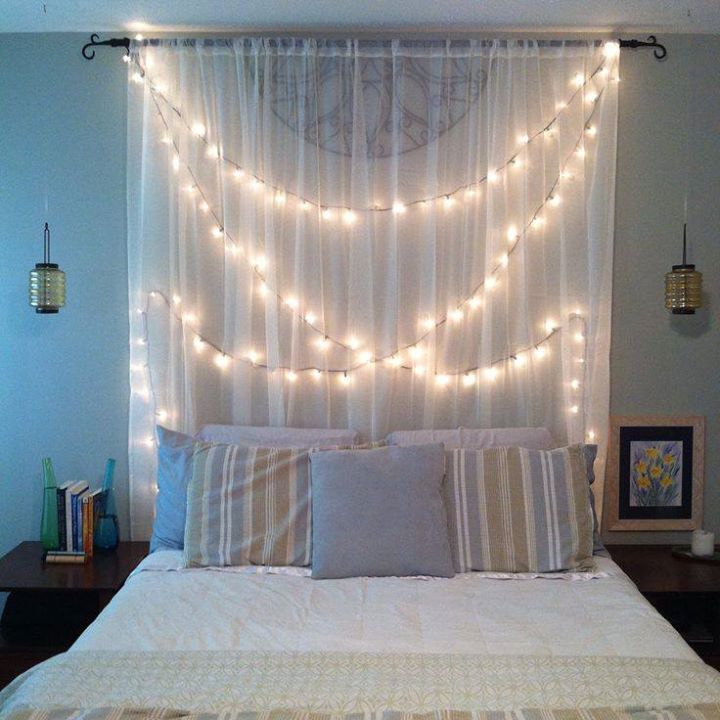 Bonus Ideas!
Let there be light. "Lighting is one of the most important things. Illuminating your room will improve your picture quality, but decorative lighting, like the correct use of some simple string lights, can really transform your room."
Let your personality shine. "Your room should never be cookie cutter. Put your personality – or, your online personality – into the room."
Keep it clean. "Keeping your room clean and orderly is a must. Walking into a messy room isn't a good thing at all, but it's even worse on camera. You have a as little as 30 seconds to get a member to fall in love, so everything needs to be in order to make that happen."
Make a statement. "Having a statement piece in your room is extremely important. [One] model has a huge Superman Fathead on the wall because she's a big Superman fan. Anything that gives members something to talk about is a good thing."
Everything Zen. "When you are broadcasting, I recommend that you have scented candles or something similar to keep your mind relaxed. In every room in my house, I have the scented bottles with reeds coming out of them. It makes the space smell better, it looks nice and it really gives an inviting feel to the room."
Do you need some ideas for making your room awesome? Ask Steve!
—
Tell me about your room's statement piece. Email erika@ynotcam.com.