What does your cam room say about you?
If your answer is "nothing," reconsider. Far from being unimportant, your room is another piece in the collective story of your online self, and you'd never say your nails, outfit or toys were insignificant, would you? (Well, I guess that actually depends on your webcam schtick.)
Your broadcast area, be it a designated room or your entire house, frames and displays every show, chat and interaction you have. It's a key part of each first impression and each sustained interaction. Consequently, it's a big part of your workplace success.
With that in mind, toes-in-the-sand hottie MalibuBomb dishes about her broadcast areas and the things she thinks are absolute must-dos.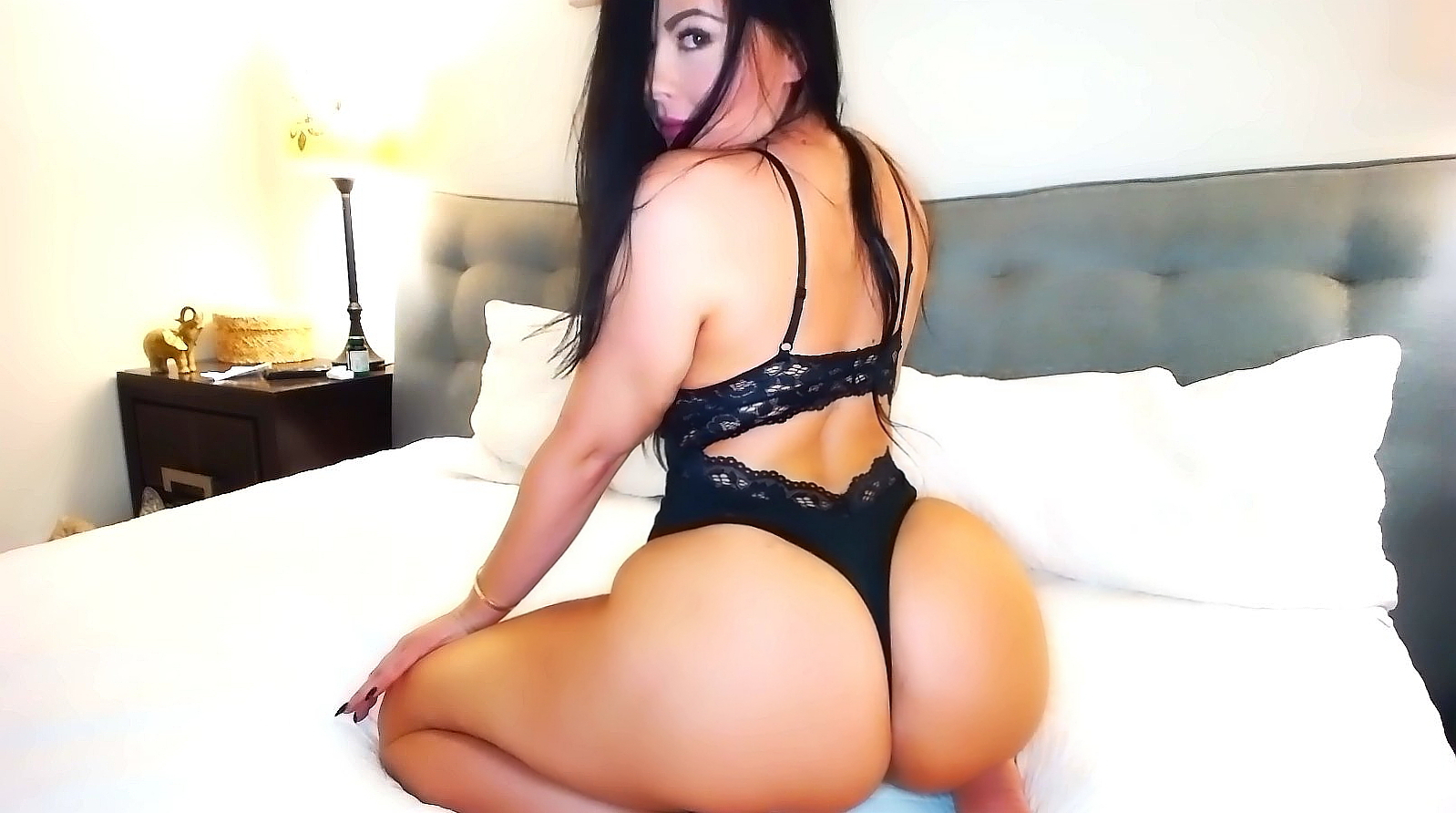 YNOT Cam: Why have you decorated your room the way you have? What shaped your decor decisions?
MalibuBomb: I wanted something modern but cozy. I wanted [my room] to be functional for my daily life, but especially for my work. I chose a large bed with a modern bed frame and a comfortable mattress for when I cam from my bed, and an ergonomic desk with a comfortable-but-modern-design chair for when I cam from my desk.
Beyond no identifying info or items, what are some room decor must haves/must dos?               
First, I always make sure my room is clean and neat. I like having designated storage space for my outfits so I can find them quickly, and its usually part of my decor. Make your space functional, appealing and comfortable; use pillows, flowers and candles. Mirrors are a great way to spice it up and give your viewers a multi-angle view of your show. Lighting is important, also — not just the one behind the camera, but the one in front of it, too. I use low, warm light for my night stands.
How do you know when it's time to redecorate?        
I like to change my decor every 6 months or so, usually after a longer break. But anytime you feel like things are slowing down or that your regulars are losing interest, it's always a good idea to change your decor. Change the angle you cam from or even change the room. I had great success with bathroom shows — taking baths or simply putting my make up on.
Does redecorating impact your income?     
Personally, redecorating and investing in a good decor have always helped me. It has helped me portray a more exclusive and luxurious image and allowed me to raise my prices and make more money. It's just like any other business — your storefront sets the tone for your customers.
Any tips for freshening your decor on a budget?      
A cheap and effective way to refresh your decor is bed covers. I usually go for one color, or two colors max. I prefer white, as I feel like too many patterns can be distracting and irritating to the eye. A couple of cute accent pillows, though, that can be just right. Wall art is a cheap way to refresh the decor, too — anything from wallpaper and paintings to decorative lights can have a big impact.
Find MalibuBomb on ImLive here and on Twitter at @MalibuBombCam.
—
Tell me about your room! Email erika@ynotcam.com, and let your interior decorator tips fly.