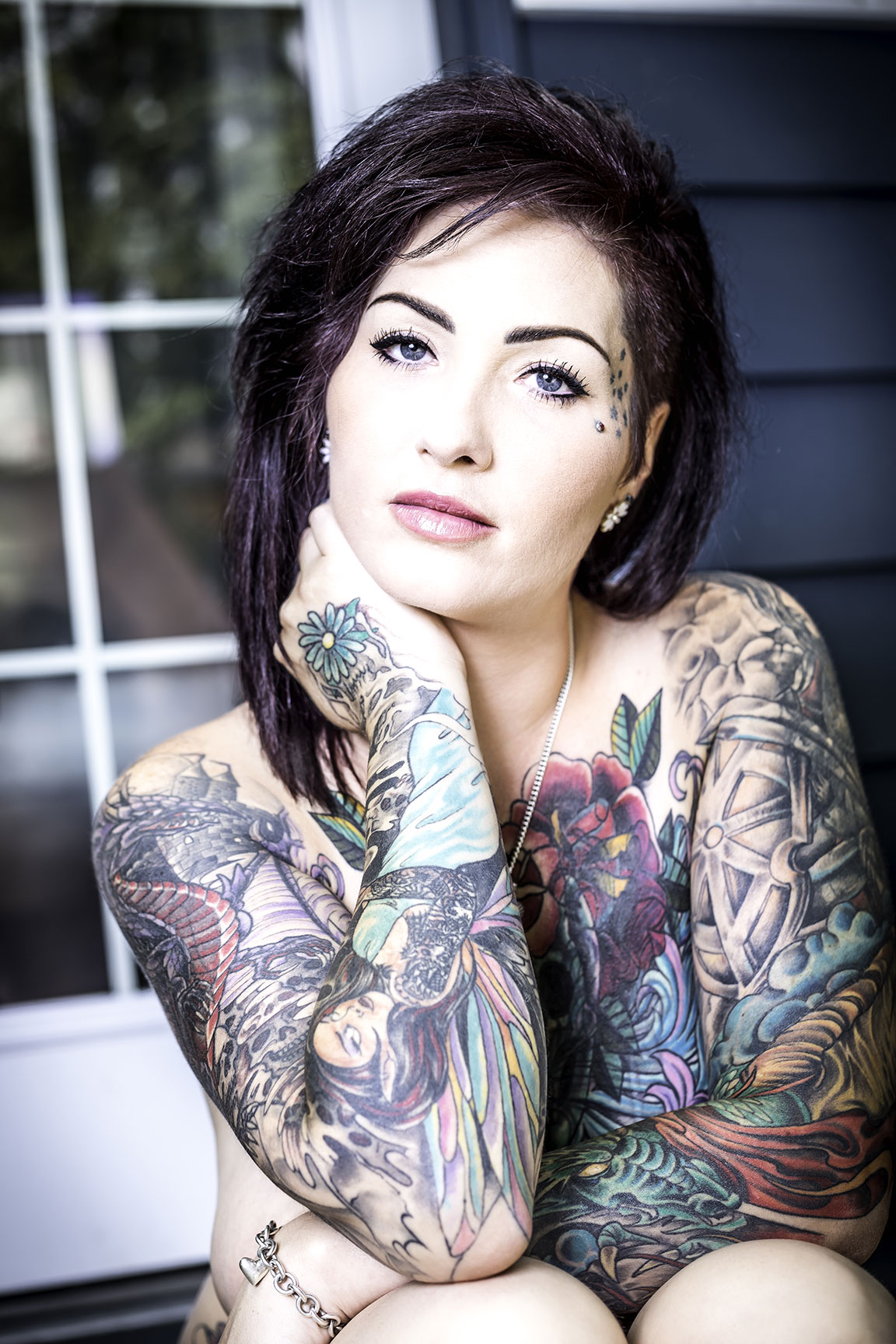 Catherine Tayler is a Canadian model who's been on cam, exclusive to Streamate, since 2010.
With an over-the-top, gregarious personality that totally rawks, Tayler was a taxi driver, a college student, a mom, and a sought-after mainstream model before she became a cam star. She took some time out to share a little bit about her kick-ass attitude and devil-may-care way of getting shit done.
YNOT Cam: Let's start with the most obvious question: What prompted you to get on cam? 
Catherine Tayler: The old saying "Time flies by when you are having fun" totally pertains to my situation. I've been in this industry for eight, what seem like short, years because they go by so fast.
My adventure began, actually, several years before starting with an ex who wanted to make money and came to me with his "research" about an adult job. So funny when I think of the conversation! It was decided that he would wear a mask and I would wear a wig and no one would know who we were. Life happened, though, and we ended up apart.
So you didn't actually get on cam then, but the seeds had been planted?
Years went by, and every so often I would think of this conversation, never knowing it would change my entire life completely. I had the opportunity to sign with a mainstream modeling/talent agency but, honesty, I was never interested in even modeling, and really camming seemed more my gig. If I didn't know myself a little, I would have went the other way, but I never had a passion nor did I desire to do mainstream modeling. My mother had that for me as a teen, not me.
Sounds like we are coming to a crossroads here.
Yes. Anyway, I was sitting writing one of my last exams for a college course I was taking and thinking about how, after the course, I wouldn't make much more money than I already was, but I had kids and I needed to survive as a single mom. I went home that day and filled out the paperwork to start this job I had known about for so long. It was worth a shot.
Keep in mind I had years to think about the effects it would have on my children, friends and family. I knew going in it was either I was going to love it or hate it. Also, that it was a very real possibility that whatever I did could possibly follow me forever. If I hated it, it was likely someone I knew could find out what I had done. Or, if I chose to stick with it, it was likely that people would know what I was doing. Keeping that in mind beforehand made these years so much more relaxed for me.
Anyway, I got it set up and logged on and, oh my fuck, I was hooked from the first minute I figured out what I was doing, meaning how the chat worked.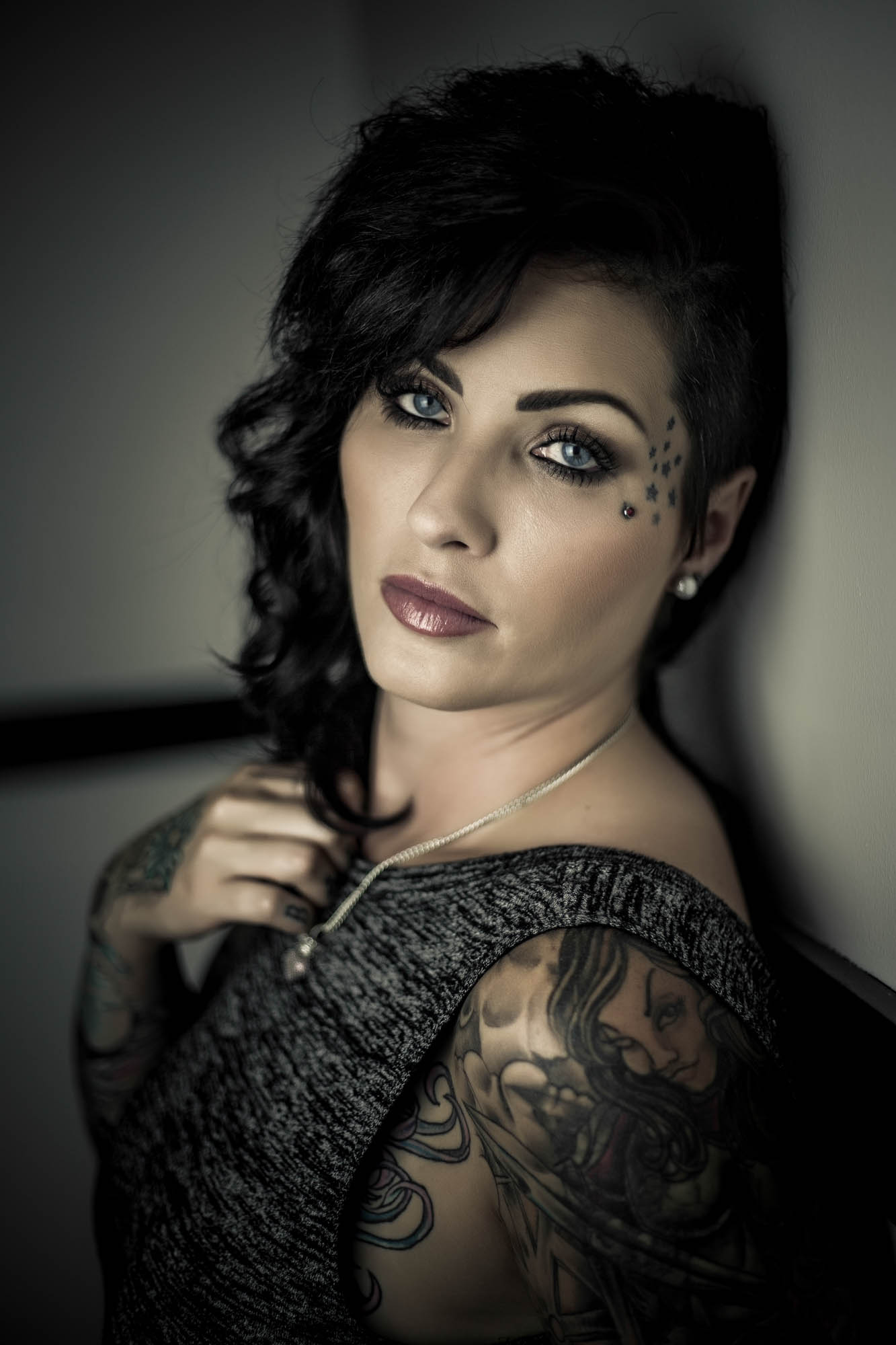 You were like a deer in headlights, but you figured it out!
Saying that now makes me laugh, I was so new to just the net. I thought I knew everything about sex, but man was I fucking wrong. I was led into a world I knew nothing about, really. I had been in chat rooms and thought it was the same. Nope! To begin with, I knew people liked some shit but, OMG, I didn't know how dark some minds were. For the most part, though, I just started with "I'm new and have no fucking idea what I'm doing." I still feel this way, and I totally express how I feel. And that was when I never turned back, nor do I have plans of ever setting it down for good — hence the "you're all fucked now" comment I say all the time.
So, you're Canadian, eh?
I grew up in what will always be known as buttfuck nowhere: a city called Thompson in Manitoba, Canada. It's a mining city with a population of about 25,000 people. My daddy is a miner turned redneck — still love you Daddy! — who had five girls and a wife, so he was gone a fuck ton. He worked graveyards in the mine and owned a mechanics shop in the day. I was the oldest, and when I was little I always dreamed of being a mechanic like my dad.
In my teens, my dad moved down south to a farm, which I hated. I left home very young and started making a life for myself at 16. Like most women, I felt I was destined to just be a wife and have kids. I always wanted children, most of all g-babies, but I was never satisfied with playing the housewife role or content with just being a mommy. I mean, I love being a mom, but I felt I needed more for me. So, I started finding ways to work for myself. For the last 18 years, I have pretty much worked for myself — anything and everything from owning/operating my own taxi to becoming a cam star.
What do you love about being on cam?
First and foremost: freedom. It's definitely not for everyone, but in my personal experience, it just works for me and my entire life. I think other than interacting with every horny being out there and masturbating constantly, my fave thing about my work — I don't consider what I do a job — is the freedom to be myself, to be as sexual as I want to be or not, and to just enjoy what I do in my life and with work life thoroughly.
I find my eyes have been opened enough in every sense of those words to be able to survive in a very big, wide world, on my own and being independent. That's something I never thought I could do. And, most of all, my family and friends and sometimes even strangers have never lacked in their lives because I have a lot to give them.
Is there anything about camming that's less than amazing?
With all the good comes the bad, as well. I mentioned how I knew this would follow me forever, and it sure has. Ever had an ex you didn't want to hear from? I count on [tube sites] to bring them all back to me. Thanks, [tube sites].
My family does not live with me. For the safety of the people I love, I feel the need to keep a bit of distance between myself and them, since a lot of people are beginning to recognize me more so now. I also move every six months to keep myself safe. It may seem drastic, but better safe than sorry.
Another thing: There is no consistent salary. You need to work and keep up even when you just don't want to, or everything starts to dissipate. In a blink, it can happen. I've witnessed and I've lived it. Honestly, though, nothing has been bad enough for me to venture into something else entirely yet.
People often assume any type of adult work is problematic, while "mainstream" modeling is considered a desirable occupation. As a person who has seen both sides, what is your take on this sort of generalization?
Really look into who you are, what you're about, what you want and your future. It is so important to consider the consequences, good or bad, of your choice. Ultimately, though, it is your choice. Adult is not for everyone and should not be pursued if you're not entirely sure. It's not worth it.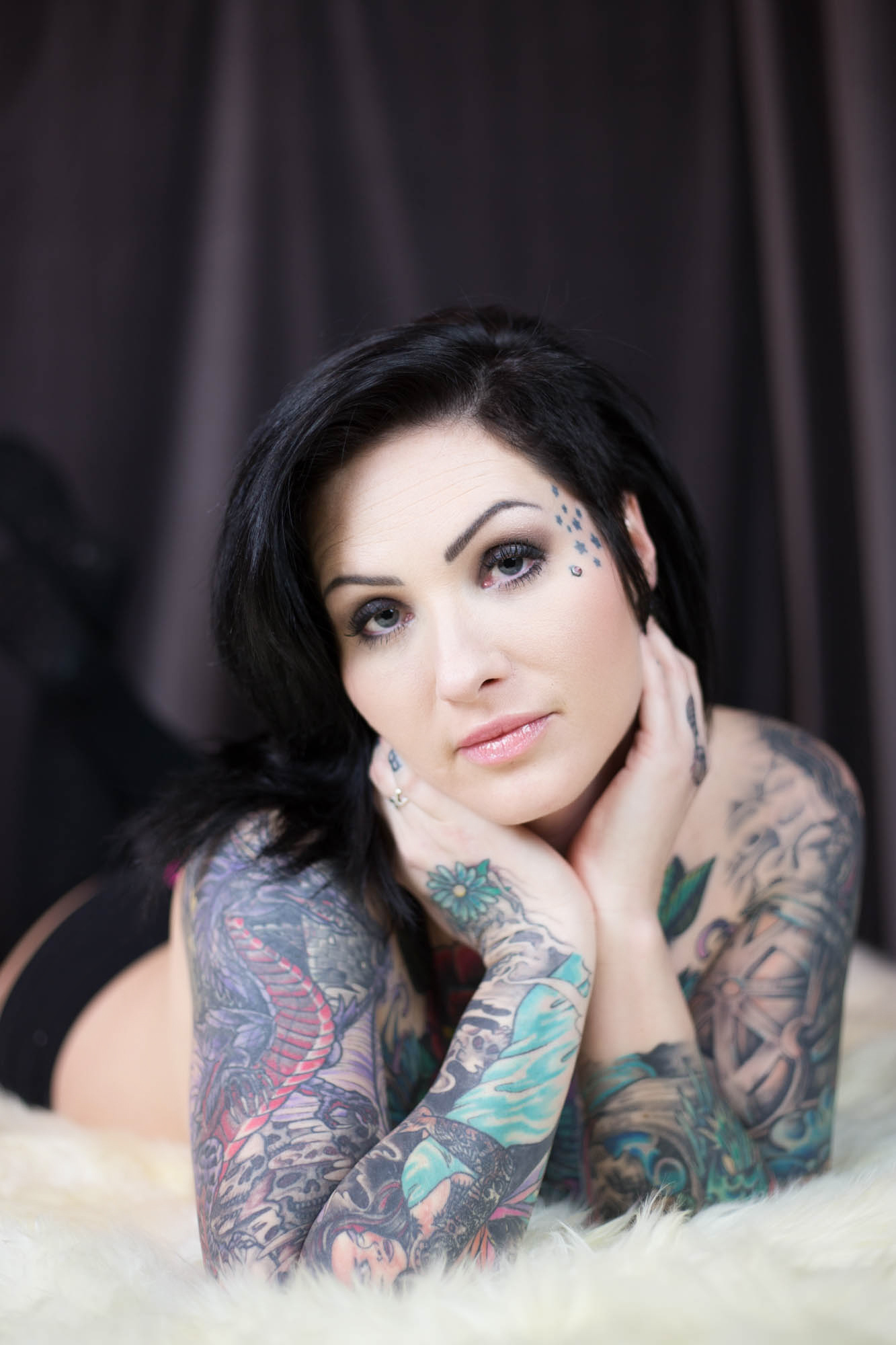 You run AltGirlMedia.com. Tell us about it.
Is it not fucking amazing? AGM started when I realized, after trying multiple times and being ripped off thousands of dollars, that there was nothing specifically dedicated to [models] like me. Everything in the industry catered to the "pretty" model, not to the "alt" [model]. I struggled with this for a couple years, not finding anyone to build my site the way I wanted, seeing how I envisioned my brand to just the way they thought it should be.
So, I decided to help other models like myself, struggling with the same shit, and create AGM. I'm not technical, so I don't do the tech part. I work on the sales, social media, and am the face of AGM while my partner in crime (and everything else) builds everything else.
That was years ago, and in the new times I find the industry is changing in this regard. Being alt is almost the norm now. We do everything: marketing for anybody in the adult industry that needs a one-stop shop for their web design, graphic design, social media and everything in between. We cater to anyone and everyone. I just feel my mentality can relate to the average alt person since, well, I am one. Plus, I know what I am doing. I made a success out of me and am extremely passionate about helping others succeed. Whether just starting or in a rut and need some help, we are here to help.
What key advice would you offer to a "medium" cam model — no longer a newbie, but not yet standing out from the crowd?
I never had any help. I never knew anyone who did adult or camming, so in the beginning I just did my own thing. I had no clue WTF I was doing … but I can offer advice for others now.
Be yourself. It's so important to just be you. You is what makes sexy — an entire package.
Don't lose you, and also stay humble. Don't think of the money; it will come to you. Also, watch who you associate with. It seems unimportant, but people associate you with your surroundings in every way. And sincerely: Have fucking fun. No one wants a party-pooper drama queen, unless that's who you are.
Remain passionate about your dreams and goals, and that passion will shine through whatever you are doing.
—
Find Catherine on Twitter at @CatherineRawks and on Streamate right here. Her official website is CatherineTayler.com.