Natalie Lynn is a ray of sunshine. This 27-year-old model from Bucharest, Romania told us, "I have been flirting with the industry for almost three years now, but I haven't gotten serious about it until about a year ago."
Natalie took some time out to chat with YNOT Cam about how webcam has impacted her life and – interestingly – about her decision to stay off social media.
YNOT Cam: Who were you before you starting to working as a cam model?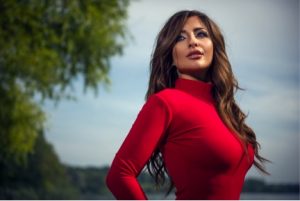 Natalie Lynn: Who was I before I started working on cam? Well exactly the woman I am now – or, maybe just a little naive and without knowing myself as much.
In terms of what prompted me to begin a career online, I can't say that I have a vast working experience. One workplace that I liked was being a receptionist at a gym, but I realized that I wanted something new and something exciting. I craved financial stability, and I knew that would come the moment I would become a camgirl – and so my journey began.
It's hard to say "job" though. For me, it is hard and strange to say I come to work, as I am surrounded by lovely people, that have always helped me and that trust me – people that I owe everything to for helping me to become who I am now.
I love who I am now, and I think if you do that with passion and if you are patient and have a positive thinking, you can find the key to success, whatever your goal is. 
What do you love about webcam? What's difficult about it?
Well, like any other working place, camming has both advantages and disadvantages. I feel lucky because, in my case at least, the benefits exceed the drawbacks of this job.
One of the best things about camming is that everyday I get to meet amazing people – people that make me feel good and special and people from whom I get to learn something everyday.
The most challenging thing is to be able to offer them the same thing, meaning, to make them feel just as special as they do me. One of the biggest drawbacks of camming is dealing with people that judge and that are biased without knowing what camming actually is and what it involves.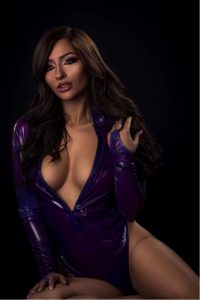 You don't have any social media — no Twitter, no SnapChat, nothing! Social media is often presented as a "must do" for models though, so why did you decide to not have any? 
Why I don't have any social media accounts, you ask? Well, first of all, because I spend most of my time online. I dedicate myself heart and soul to that, so having multiple social media accounts to manage and maintain would take so much from the little spare time I have on my hands. Also, I believe that people prefer to see me live than in photos and selfies.
That takes me to my second of all, which is that I believe that because members don't have any outside contact for me and to see what I do in my free time, they come to see me while I am online. Then we get to discuss all of these things. More often than not, we discover that we have so much in common and we get to share and debate about it.
Outside of camming, what are you most interested in and passionate about?
There is something that I absolutely adore and that is music. I believe in the power of music, both playing it and listening to it. I like classic when I feel elegant and feminine, rock ballads that make me feel a little wild, and pop whenever I am in the mood for some dancing.
Music is a part of me – not only because I love listening to it, but because I play it as well. I have been playing the piano ever since I was 8 years old, and I can say that is my biggest hobby.
I also love travelling and, of course, spending time with the special people in my life.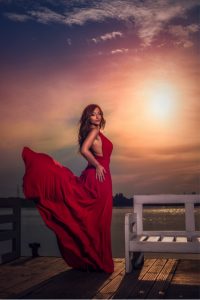 If you could change one thing about today's world, what would it be and why?
I think the most important thing in life is to give love to the people that surround you – which by the way is the easiest thing to do ever and, more importantly, free!
In time, I think I got to understand better the people around me. I understand better what goals I have in life, and I think I managed to do that much earlier than other people. The experience I have now has helped me to know myself better. So the most important thing that I would change would be wickedness that some people show. Peace!
Tell us something light, what's a fun fact about you?
A fun fact about me — I still like to watch cartoons just as much as a little kid.
—
Find Natalie Lynn on Jasmin right here.