By K.J. Kingsley
They hooked you. Those ads promising you'll earn thousands of dollars from the comfort of your own home while working part-time reeled you in. They promise it will be easy cash. They promise it will be easy to sign up. They make all kinds of promises.
So, you sign up. You fill out all the information and you await approval. Why is it taking them so long? You want to start making your first thousand now! You get your approval email, and you are ready to go. But if you are as green as I was when I first started, you will not be ready to go. Not in the least.
I came to the webcam world in 2011 from a sex work background. I had been working as an escort and professional dominatrix and decided to make a change after a not-so-enjoyable experience during a session. My best friend had been camming for a while and when I confided in her what had happened, she suggested I try camming, as well. I figured the transition would be simple. I was so very wrong.
When I started, I had a chaotic, yet minimalistic, profile with low-quality selfies. Not even sexy selfies. I used the webcam that came with my crappy laptop. My shows were low-budget. I did not have a good background or atmosphere. I did not have good lighting. I didn't have the slightest clue what I was doing in terms of setting the stage for myself as a model.
On top of all the physical elements, I was awkward as hell. I really had no idea what to do when I was on. I kind of just went with the flow, despite the flow being disjointed and messy.
I broadcast with varied results. The viewers seemed to be a 40-30-30 combination of helpful, rude and conning. Some were quick to give me tips and advice about how to be a better performer. Some straight-up told me I sucked. Others tried to prey upon new girls like me who did not know what they were doing.
After my first few weeks, I was ready to give up. I had made a whopping $30. I felt defeated and disheartened. I had such high hopes and had so much enthusiasm going in, but here I was, a random fledgling webcam model in a huge sea of wonderful and spectacular models. I could never be like them. There was no way I could get the following they did or perform the type of shows they did. Or could I?
Never one to back down from a challenge or obstacle, I picked myself up, determined to get this right. I considered the different platforms available, and color me surprised to see just how many were out there. I had been sticking to the very first site I joined. I researched them all and found the platform that was right for me: a site that offered a fetish stage. I watched other models in their public rooms. I studied other models' profiles. I took the feedback I had received from earlier viewers. I Googled effective lighting tricks, and I forked out the money to buy a high-definition webcam. I started just being myself and doing the things I knew how to do and knew I was good at, which is catering to kinks and fetishes.
With all this new knowledge, technology and confidence in hand, I was off. Suddenly, I hit my stride. Within two weeks of my first broadcast on the new platform, I made the money I had shelled out for the camera and then some.
Did I ever end up making thousands of dollars per week working part-time? No, I absolutely did not. But I did start making enough that I only had to do a few real-time sessions a week.
I am telling you this story because I know how hopeless starting out can feel. There are thousands upon thousands of other woman out there camming. What is going to make you special enough to stand out?
Here are my suggestions. First and foremost, do not do things my way: the hard way. Splurge on an HD cam off the bat. Research the different sites and what they offer. Study how other models interact with their viewers in their public room. Look up lighting tricks and how to set up an incredible background area. Spend some time coming up with a compelling profile, and make sure to get some killer, sexy photos.
Now, give yourself a pep talk. Allow yourself permission to be awkward or not know exactly what to do. Accept you may get some negative feedback from viewers. Acknowledge it's perfectly okay for these things to happen.
The most important advice I can give is just be yourself. Do not mimic other models; use them only as guidance. A viewer most certainly can tell when you are not being authentic. And do not give up too soon, because you never know when you will hit your stride, find your audience and start making money.
—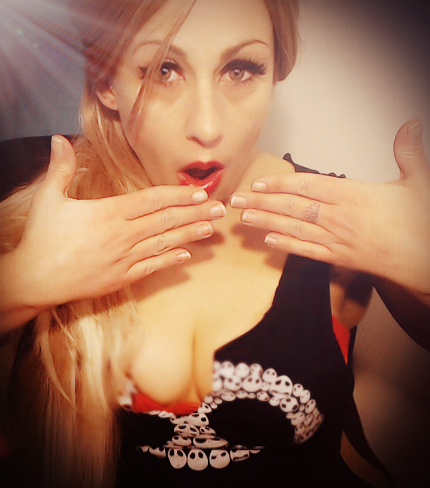 K.J. Kingsley is a writer and editor by day, professional dominatrix by night and an advocate for sex worker rights. Her goal is to educate, enlighten and perhaps even entertain the world about sex work, kink, mental health and addictions, ending stigma one word at a time. Find her on Twitter at @katiejkingsley and @CuntressKate and at her official site, sexworkerextraordinaire.com.