LadyBellaKush is a serial entrepreneur and sex worker who has worked in adult entertainment for over ten years, most recently as the driving force behind CamGirlDollhouse (CGDH).
CGDH organizes IRL cammunity events, each designed to teach models tactics and tricks to grow and protect their brands, partake in photo shoots and content creation and also have a little fun.
In Part 1 of our interview with LadyBellaKush, we learn more about who she is and the why behind her latest endeavor.
YNOT Cam: So, who is LadyBellaKush?
LadyBellaKush: I am a 31-year-old adult entertainment veteran who has been in the industry for over ten years.
I started in the industry as an erotic dancer at the age of eighteen. I loved it, and still 'til this day nothing gets my heart racing more than getting on stage. I danced up and down the east coast from Maine to Florida. I loved that I could travel anywhere and there would be a club I could work at.
While I loved dancing all night, I decided to make a job change when I started my family, as staying up all night and being super mom during the day was just not possible for me to do. I found out about adult webcamming and that I could work from home, make my own hours and rules. This was for sure what I needed to fit my new domestic lifestyle.
The contest is Today Only Please Vote for @CGDollHouse in the MV Contest Mesmereyes Contest @manyvids @LadyBellaKush https://t.co/jS4LFmaFRH pic.twitter.com/hDzXH2Xb9q

— LadyBellaKush_Owner of CamGirlDollhouse (@LadyBellaKush) January 24, 2018
Tell us about your transition to cam – How did that go?
I started streaming on a small website to get the hang of it, then moved over to MyFreeCams, where the potential to make more money faster was greater due to the traffic.
I was a web cam model for almost six years when, before I knew it, it was time for a change again. As my kids got older, they required more of my time and were more aware of their surroundings. Setting up and taking down a set for live shows each day became harder and harder. Yet again, it was time to change it up so that I could be the best for me and my family.
I looked around the industry and realized there was a true need for models to work together and not be ranked all the time – instead, to all be treated with respect for their hard work. This is when I created what I am most known for: the CamGirlDollhouse.
We are going to talk about CamGirlDollhouse more in-depth in Part Two of this interview — but for now, what's the gist?
CamGirlDollhouse provides information [about brand management and growth, as well as content creation and identity protection, among many other things] for models while also bringing models together in many ways. The biggest part of CGDH is the content creating events. These events consist of five to ten days of photo shoots and content creation and, of course, models get to experience the wonderful sorority sister-like friendships that can only be created live in-person — not just through a screen.
CGDH has now had several amazing events. Each model leaves with earnings in their pocket, professional photos, content for future sales and knowledge that can only be obtained by working in this kind of group setting.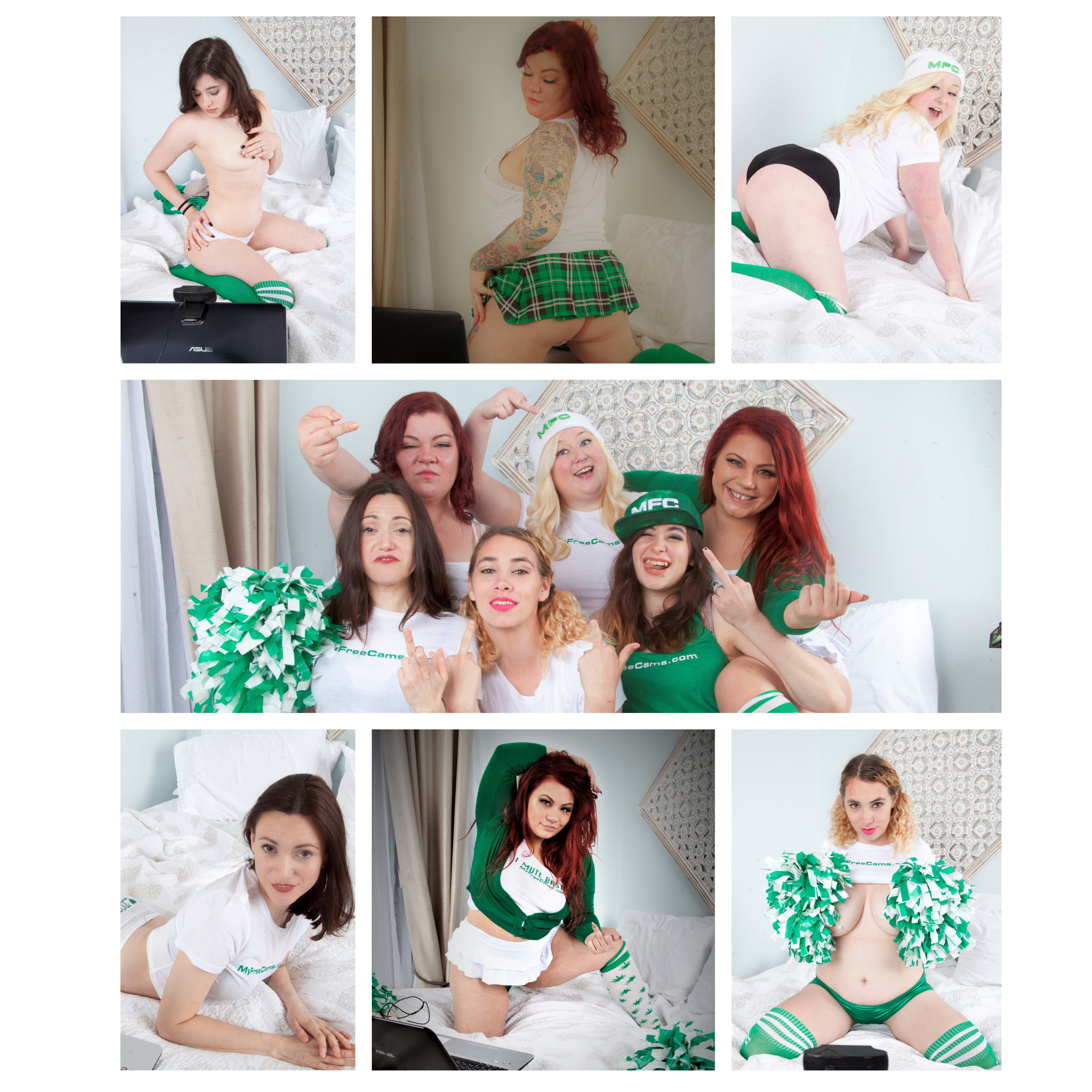 That sounds amazing — and also like it's a lot of work to organize. What prompted you to step up and get CGDH going?
I wanted to create a space that was truly by models and for models. I feel our community has so much negativity surrounding it and a stigma due to the masses pushing sex workers aside as if we are not an important part of the world. Sex work is the oldest profession in the world and is not going anywhere anytime soon. Services for our community are limited, if in place at all. We can work together to make it a safer environment to inform models of their rights — not only as performers, but as women.
My goal is to help each model who attends CGDH thrive and grow with the company. CGDH is still in the infant stage, but it is growing each day. This is due not only to all the hard work I do, but by the models and fans who believe in my vision – the people who believe we can do more together!
So, do you still stream live and create content yourself?
While I am still in the industry I would not consider myself a cam model any longer. I have not streamed live but maybe five times in 2017, and it was during my events. I have removed 90 percent of my accounts for LadyBellaKush and have changed my entire focus to CamGirlDollhouse. The models who invest in joining CGDH deserve my full attention.
I feel a big issue in the industry is that the companies cam models work for look at each model like they are numbers, not human beings. I won't allow that to happen with CGDH models. When I started CGDH, I was still streaming and making content — even recording content during the events. While I made it all happen, nothing was happening as good as it could be done due to me spreading myself way too thin.
I was told when I was younger, If you find something you are good at, stick with it. I am good at hosting events at a fair cost with amazing results. That is what I plan to do: Stick with it and make CGDH amazing for all who attend.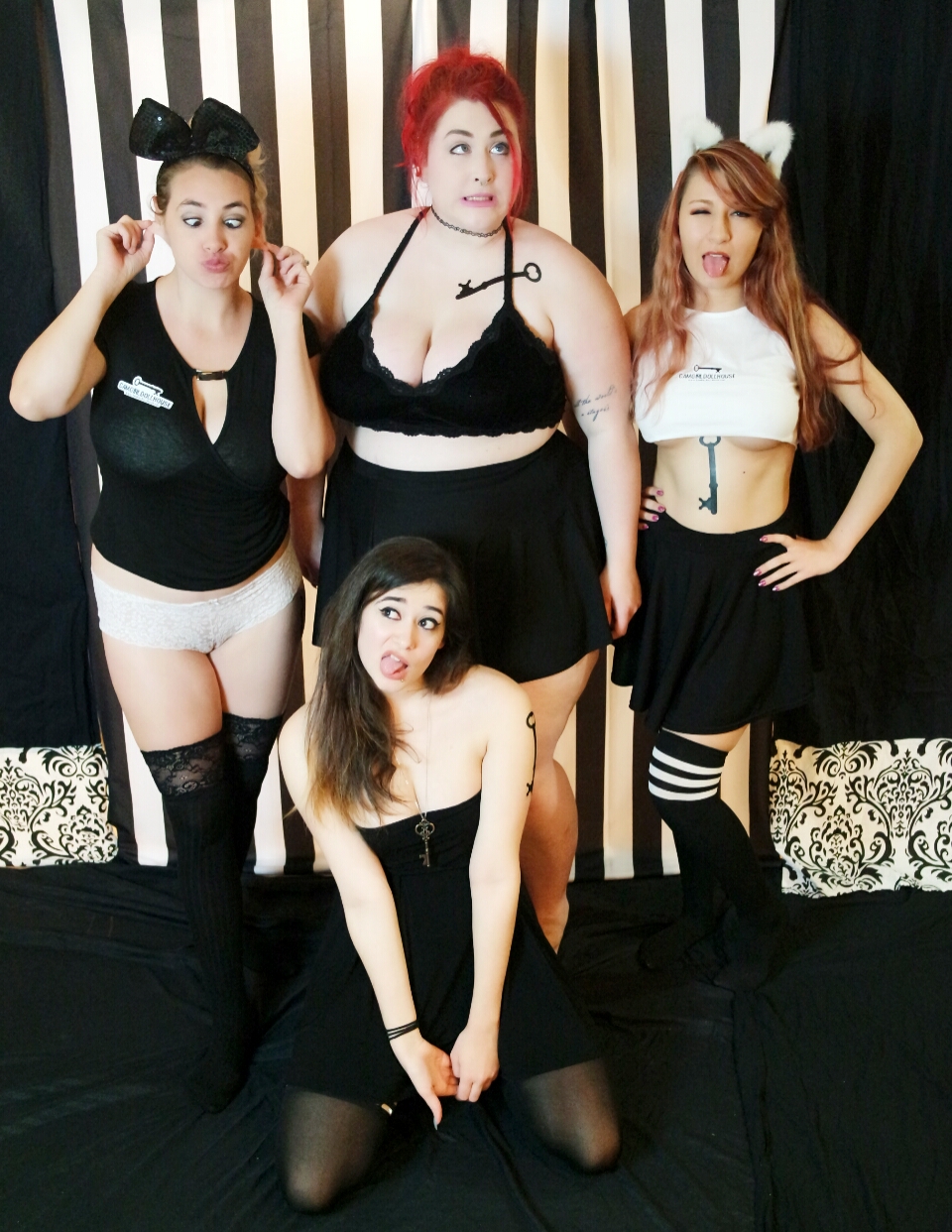 Outside of your work world, what are you most interested in or passionate about?
As a mom and fulltime owner of a new business, I sadly do not have much time for anything else. I say "sadly," but in truth it's not so sad.
I am passionate about building a successful company and giving my family things I myself did not have when I was younger. I am passionate about growing, thriving and learning more about the industry. I guess you could say my passion is the industry. I put my all into it. If I am not with my family, I am online working or putting together swag bags and contract folders for CGDH models. I love it.
Any final thoughts?
William Golding, a British novelist and poet (1911 – 1993), said: "I think women are foolish to pretend they are equal to men. They are far superior and always have been. Whatever you give a woman, she will make greater. If you give her sperm, she will give you a child. If you give her a house, she will give you a home. If you give her groceries, she will give you a meal. She multiplies and enlarges what is given to her."
I agree with this 110 percent. It is what we do, and if we would work together more, the possibilities are endless.
Find LadyBellaKush on Twitter at @LadyBellaKush. Find CamGirlDollhouse on Twitter at @CGDollHouse.
Check out Part 2 of our interview with LadyBellaKush right here.
New Vote! Thanks for the support! Hot Hairstyle Contest. Vote here https://t.co/pTDtKynQpW @manyvids #MVSales pic.twitter.com/JPiymhoVDg

— CamGirlDollHouse™ (@CGDollHouse) February 1, 2018
—
Erika Chan is a sex positive people watcher (and writer). Email her at erika@ynotcam.com.