LadyBellaKush is a serial entrepreneur and sex worker. She has worked in the adult industry for over ten years as a cam model, dancer and — most recently – the driving force behind CamGirlDollhouse (CGDH).
CGDH organizes IRL events designed to teach cam models tactics and tricks to grow their brands, partake in photo shoots and content creation and have a little fun. This April, CGDH will be hosting an event sponsored partly by Bad Dragon — #DenverDragonDolls. During DenverDragonDolls, CGDH will be using Bad Dragon products and bringing the characters affiliated with the toys to life, POV FX style.
DenverDragonDolls is just one of many CGDH events to come. Each event has a new theme, but the goal is always the same: to create stunning content, meet other models in a relaxed setting and learn from each other over the duration of the event.
We sat down with LadyBellaKush to learn more about CGDH – and why models might want to consider participating. Enjoy Part 2 of our exclusive interview below, and make sure to check out Part 1 right here.
—
YNOT Cam: So, in a nutshell, what is CamGirlDollhouse?
LadyBellaKush: CamGirlDollhouse is a safe place where models can come together and truly have the space to learn from each other. Adult webcamming is one of the hardest jobs, and every day a performer signs up to be a cam model not truly knowing how to protect their brand, how to protect their personal information and how to shape the context of their work. CamGirlDollhouse (CGDH) provides this information for models while bringing models together in many ways.
The biggest part of CGDH is our events, which consist of five to ten days of photo shoots, content creation and, of course, experiencing the wonderful sorority sister-like friendships that can only be created in person.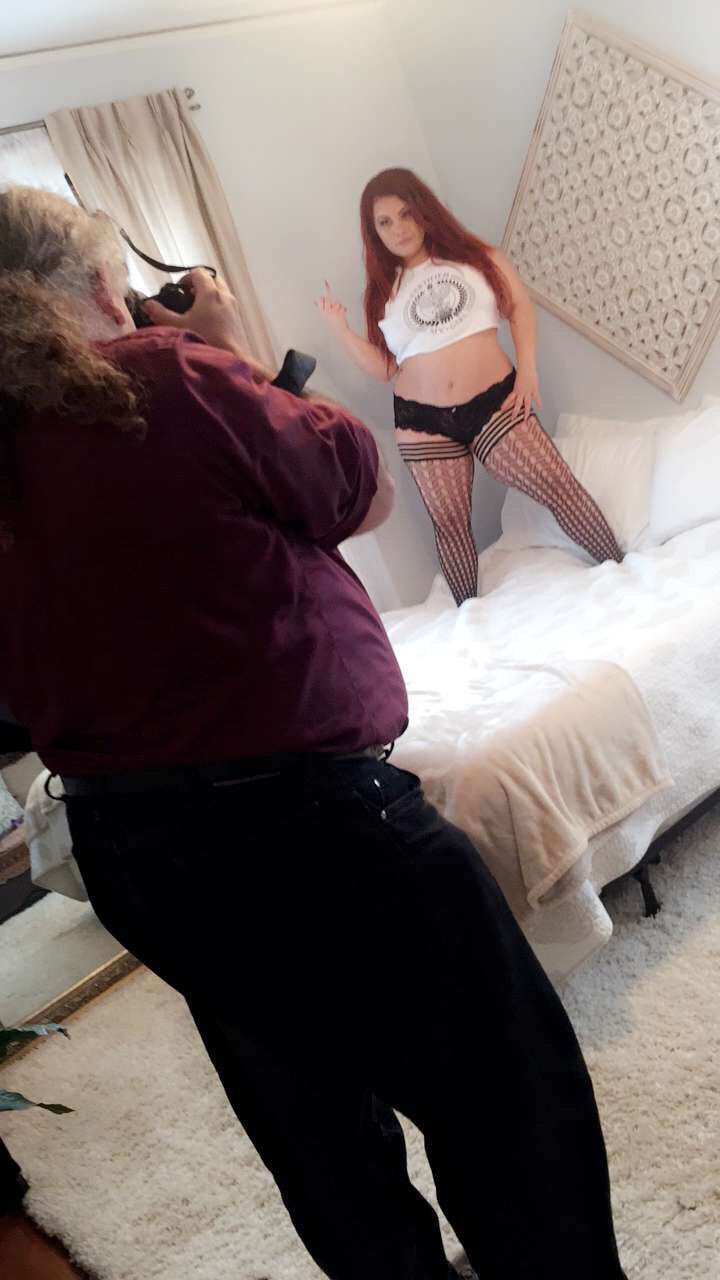 Is CGDH the only space for this type of interaction and learning?
There are a few other companies that host content events, but not one like CGDH. Other companies charge models thousands of dollars to attend, and models must also provide their own costumes, food, etc. For me, this was a sure sign CGDH was needed.
I learned young how to stretch the dollar and make amazing content out of almost nothing. It just takes a little time and creativity. From my view, the average model could not afford to spend that much money, especially when it was not all inclusive.
CGDH events cost models $250 to $600 depending on a lot of factors such as location, content theme, etc. This includes fulltime promotions on all of CGDH platforms well before event even begins. It also incudes being a part of video bundles and epic deals for fans to purchase, which earns models funds before they have even arrived.
Once at the event, models' transportation is covered for the entire event, as well as food, costumes, props, photo shoots and their very own dollhouse bed for their stay. All content is scheduled and planned, making the entire event run as smooth as possible. CGDH also edits all content created at the events for the models — meaning CGDH is still working for the attending models well after the event itself.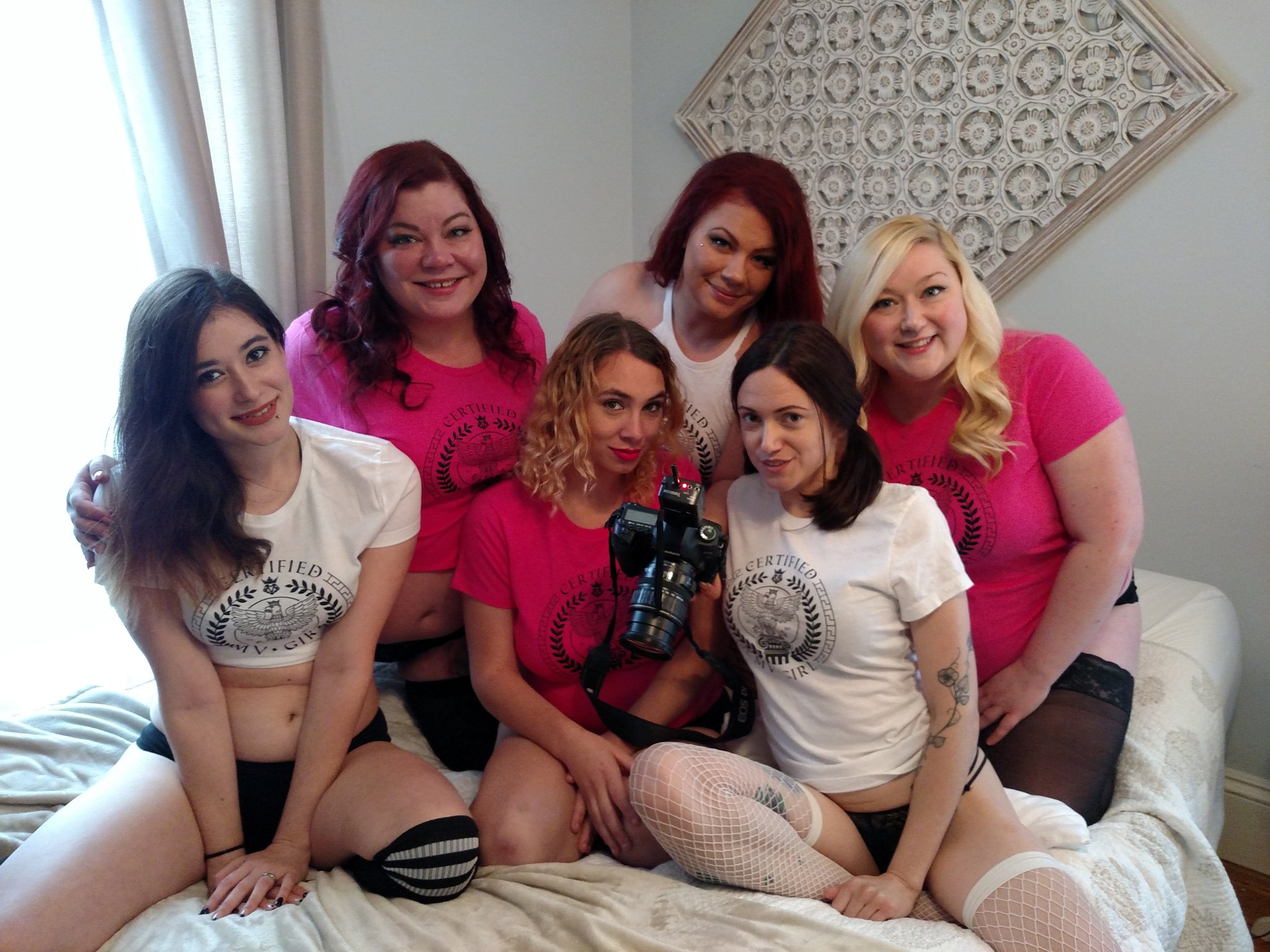 How do models sign up?
Signing up is so simple! First, email cgdollhouse@gmail.com and ask if there are any openings for the upcoming events. If there are, I send models a nine-page informational packet that must be read, initialed, signed and dated. Once models have done that and paid their fee, the fun and magic begins.
Tell us more about #DenverDragonDolls?
OMG I am so excited about this one with nine new models – CamDolls — receiving keys to the event.
As you know, this event is sponsored by Bad Dragon, a wonderful adult toy company that specializes in fantasy toys. Together, CGDH and Dad Dragon will be bringing their stunning fantasy toy characters to life with @CreepXQueen @Chellsterz @XXXMaren @CaraPinkAcid13 @AdoraBelly @Kinseyy_Shane @LittlePuck @catcandesent and @MandieLynn9687.
These amazing CamDolls will be transformed into fantasy characters like never seen before. I have to say I do not think I have ever been so excited for an event. The creative FX fun that will go into this content is just so exciting. There is nothing better than creating erotica in the fantasy realm.
PRIMA DRAGON CONTEST BEGINS TOMORROW 10 am est

Vote for your favorite #DenverDragonDoll and help her win amazing prizes! https://t.co/lytFZkpgGE @CreepxQueen @CatCandescent
@MandieLynn9687 @xxxmaren
@CaraPinkacid13 @Kinseyy_Shane @littlepuck @LadyBellaKush #MVGIRLS pic.twitter.com/7THqGAz2bi

— Cute But Psycho (@LadyBellaKush) February 1, 2018
Isn't this event being held around the same time as Exxxotica Denver?
Yes! This event takes place just days before Denver's Exxxotica Expo. Once the final cut has been called, the party will really begin. After all that hard work, all the dolls will need a little bit of fun. We will be taking a huge limo party bus to and from the convention each day and relaxing in the hot tub or playing pool in the house all weekend.
We are asking five more models to join us for that portion of the event. So far, the sexy @ShesLeahLynn and @CharOnixxcam have joined in on the fun, so we actually only have three spots left. I can't wait to see who the final three models will be! This is for sure going to be the event of the year, and I am so excited to be the one hosting it.
It sounds like you are really looking to change the (cam) world with these events…?
If I could change one thing about today's world, it would be the stigma around sex work.
Sex work is one of the oldest professions in the world, and it deserves more respect. If a doctor shows up to work, she is provided with tools to do her job. Why? Because there is no stigma associated with being a doctor.
A sex worker requires sexual education, STD/STI testing, condoms, legal services and access to safe work environments – and they have to pay out of pocket to acquire these things that are needed to perform the job. If the world would just see that sex work is a legitimate career choice, it could change the lives of so many people.
I myself intend to fight for and educate as many sex workers as possible and hope the rest of the world will catch up and realize how amazing these hardworking people are.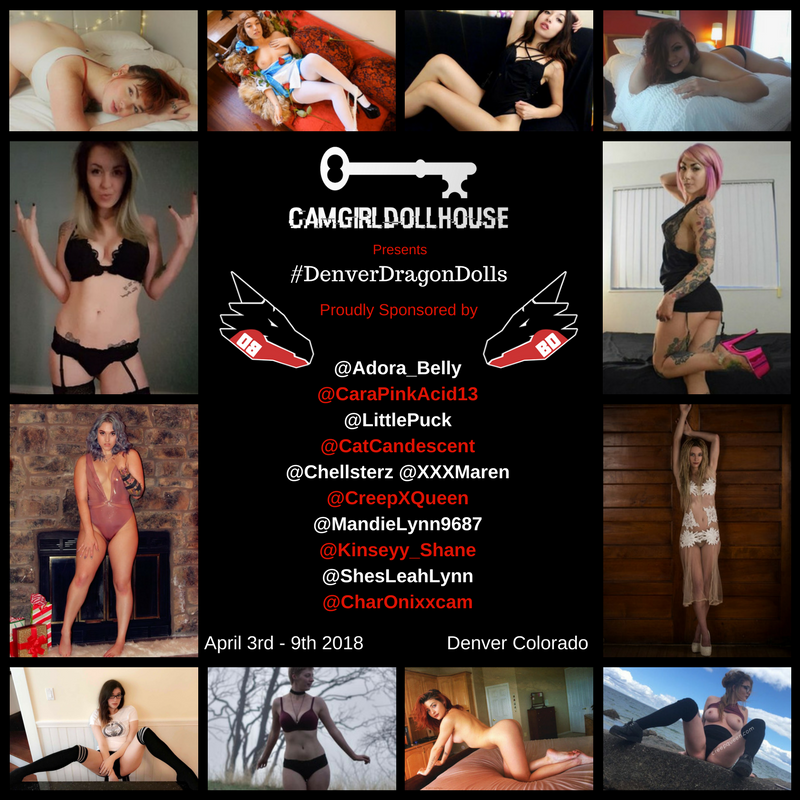 When you say "educate," what do you mean?
There are a few things I feel we need to educate people — not only people in the industry, but people in the whole world — about.
The first one for sure is sexual health in schools. I have spoken with so many sex workers from around the world during my time in the industry, and so many of them are misinformed about things I thought were common knowledge. You look around the country and see some schools still teaching abstinence like that is something that currently will work IRL. They do not even touch on subjects of STDs/STIs – almost as if they do not talk about something, it will go away. I feel that schools across the world need the same curriculum when teaching the young people about something so important as sexual health.
What about education for cam models specifically?
For cam models specifically, when I say educate models, I mean about contracts and their legal rights (among other things). Signing up to be a cam model is easy, but understanding contracts is necessary to protect them in their work.
When I started camming and recording with other models, I myself had no idea about contracts and how important they are to protect your work. There are many contracts models need just for one video recorded with another model — 2257 to prove age, a nondisclosure agreement to protect legal information and a standard model agreement about selling said content. That right there is three contracts for one video, and all three are needed if you want to protect yourself.
Then, of course, there are the contracts models sign with major platforms. Models sign over their likenesses and agree to possible live show recordings, which then get posted all over the internet — and the company they thought they worked for and would protect them do nothing to fight piracy. Why does this happen, you ask? Because that big company you signed your likeness over to owns the site pirating your live steams. Understanding this is key.
All the is is only the tip of the iceberg though… This is why I am working so hard to build a safe space for CGDH models. The fact is, we are stronger and wiser when we work together. We must learn how to protect ourselves and not let anyone take away the word "independent" out of our "independent contractor" titles.
Find LadyBellaKush on Twitter at @LadyBellaKush. Find CamGirlDollhouse on Twitter at @CGDollHouse.
Check out Part 1 of our interview with LadyBellaKush right here.

—
Erika is a sex positive people watcher (and writer). Email her at erika@ynotcam.com.