You know who works hard to drive an increasingly-powerhouse segment of the adult industry?
You do.
You work hard to keep members, fans and clients satisfied. Haven't you earned a chance to relax and network with your peers?
Yes, you have!
On June 6, YNOT Cam is holding a special, exclusive Model Appreciation Dinner during AWSummit. Dinner and drinks are on us, all you have to do is RSVP and show up!
"This event will be great for having fun without feeling the need to be 'on,'" said Jay Kopita, co-owner of YNOT Group LLC. "This party is all about the models and our appreciation for all that you do."
The YNOT Camgirl Appreciation Dinner will take place on June 6 from 7 – 9 p.m. at Portobella in Mamaia, Romania. The event is by invitation only. To secure an invite, email jay@ynot.com or tweet to @ynot_cam.
Also, bonus: Everything is gratis thanks to the generosity of Studio 20, Flirt4Free and NightProwl Studio.
See you there!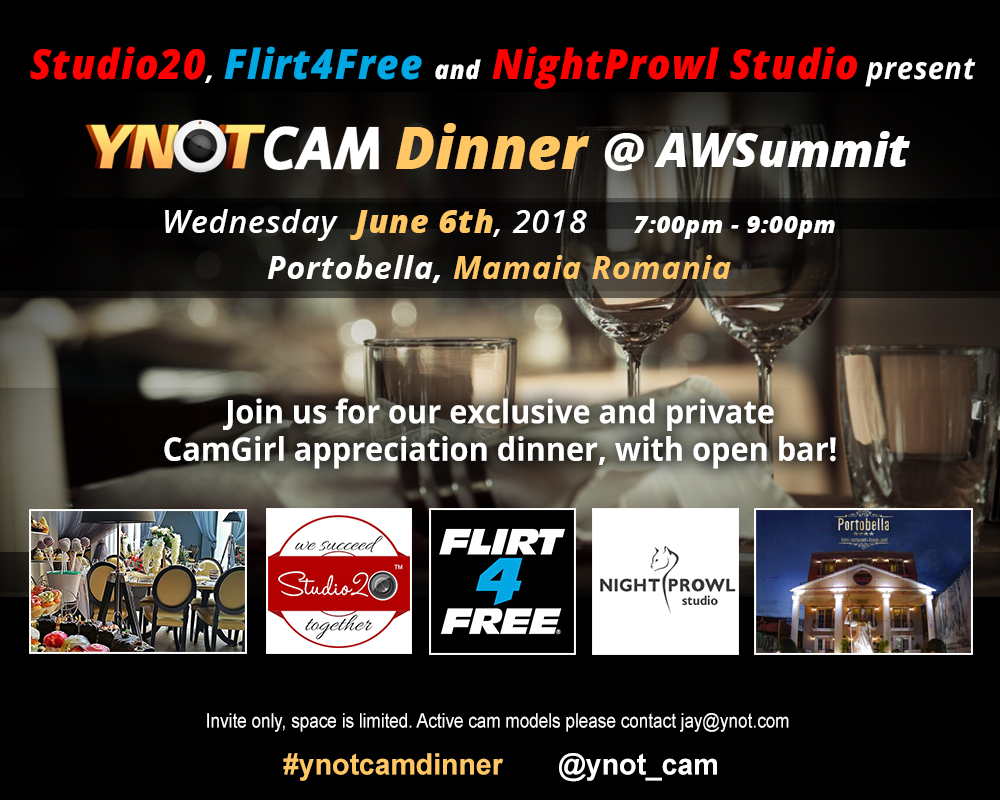 —
Erika is a sex positive people watcher (and writer). Email her at erika@ynotcam.com.